Must-Have Summer Essentials to Keep You Enjoying More of Summer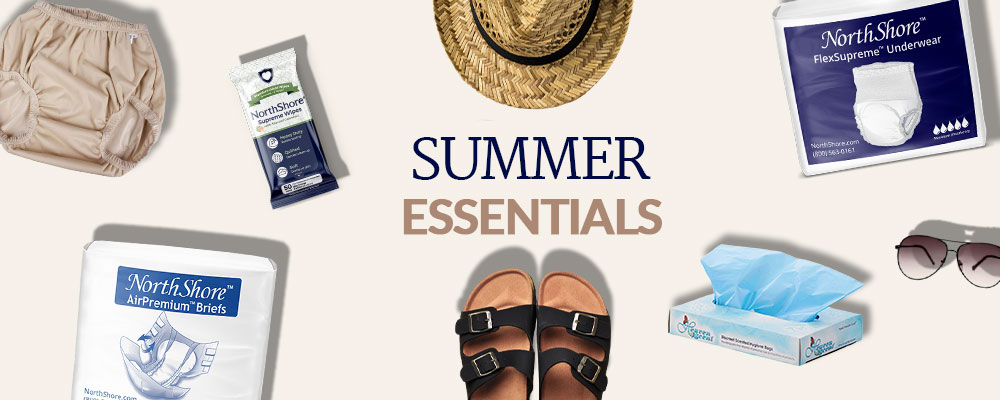 Laying out in the sun, walking and eating out with family and friends are just a few fun summer activities. As someone managing incontinence, or caring for a loved one who is, it may seem difficult to enjoy the summer with the worry of leaks. But with the right products, individuals managing incontinence can stay cool and enjoy time with friends and family.
NorthShore Care Supply has the essentials needed with must-have items to enjoy summer to the fullest.
The top personal hygiene item for most people is wipes and NorthShore Supreme Heavy-Duty Quilted Wipes are gentle and strong enough to be used for the face and any area of the body. Ideal for those with sensitive skin, they are hypoallergenic, unscented and alcohol-free. Choose from 50 count or a convenient travel pack of 10 wipes for on-the-go fun.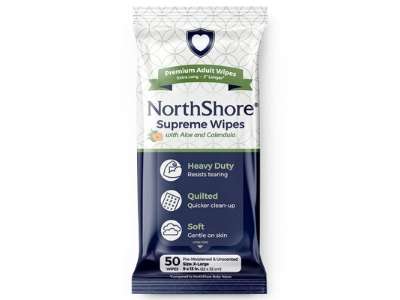 The only thing better than wipes are the right disposal bags. Ours are large enough to make throwing out used underwear and diapers easy and discreet. The opaque color hides the bag's contents while a fresh powder scent masks pesky odors. Easy-to-tie handles help make it even easier for convenient disposal. Small enough to fit into a purse, backpack or pocket!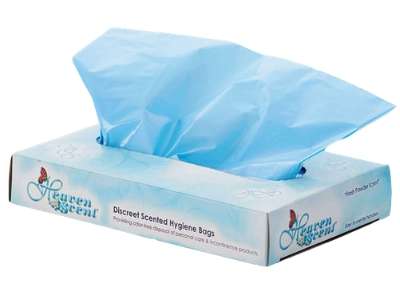 Pull-on underwear is the preferred choice of many during warmer weather because it's lightweight and flexible. Craving a nap on a warm summer day or a walk with the dog? Wear FlexSupreme pull-up style underwear for maximum absorbency and less bulk. Flexible stretch panel prevents sagging and Microsorb lining locks away wetness and odors so wearers can enjoy activities and sleep!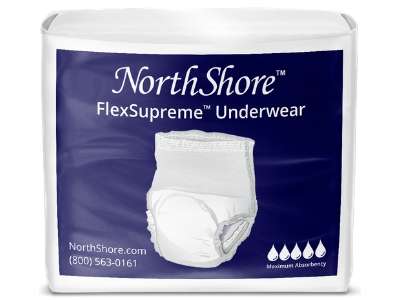 If you prefer wearing a brief, then consider less bulky options such as AirPremium or Supreme Lite Briefs. AirPremium features airflow breathability to promote skin health. Tall leak guards, extra wide front and back coverage, and a Microsorb lining makes this one of our most popular all-around adult diapers.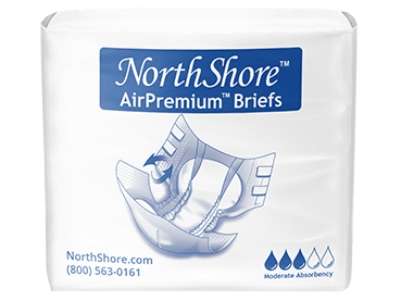 A good cleanser should be on the top of everyone's summer list! Gentle and never harsh, our total body cleanser is pH balanced for everyday use from head to toe (including the perineal area). No dyes or perfumes. No-rinse formula makes on-the-go cleaning a breeze and its special Aloe Vera ingredient helps soothe sun-soaked, dry and/or sensitive skin.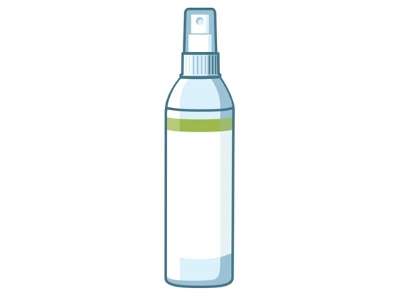 For times when you may need extra protection, these waterproof diaper covers can help provide you with peace of mind. Our Waterproof Covers or Active Briefs, as we call them, are designed to be worn over diapers and pull-ons and provide added leak protection. They are 100% waterproof and fully breathable, great for warm summer days and nights, and come in a variety of colors.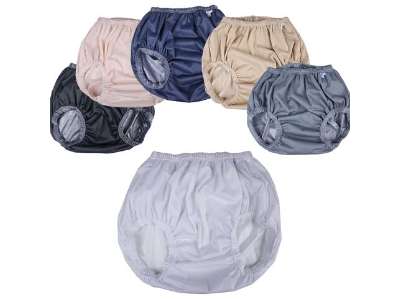 Individuals managing incontinence can enjoy all summer has to offer. Stay in the moment with friends and family with reliable products that can help you stay fresh, cool and protected – day and night.
Shop Summer Essentials below or call (800) 563-0161 for personalized recommendations.
You must have an account to save your Favorites List.