Must-Have Supplies To Enjoy Summer with (Urinary & Bowel) Incontinence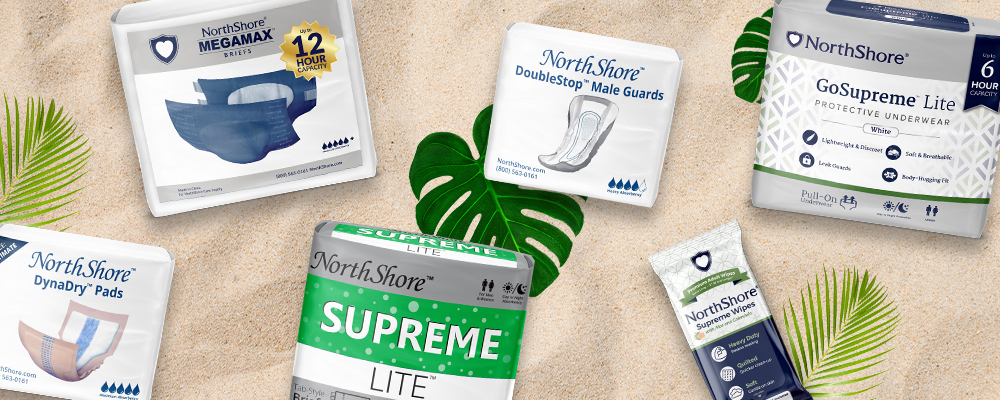 Are you ready for summer? Ice cream, BBQs, sandals, flip flops, beaches, biking, sunscreen … absorbent products! If you are managing incontinence, or know someone who is, check out NorthShore Care Supply's 'Hot Summer Essentials' list and get ready for some fun in the sun!
Hot Summer Essentials List

One of the top priorities for this year's list is absorbency without being bulky. With intensified heat, we thought recommendations should offer the utmost in odor-free protection while addressing skin health as much as possible.
Supreme Heavy-Duty Quilted Wipes
Premium Extra-Long Entire Body Cleanup
NorthShore Supreme Wipes are a must-have item for every season. Soft, unscented, hypoallergenic, alcohol-free with Aloe and Calendula, they are ideal for individuals with sensitive skin. Available in X-Large and Baby sizes, they can be used on the entire body, including the face. Easy one-wipe dispensing.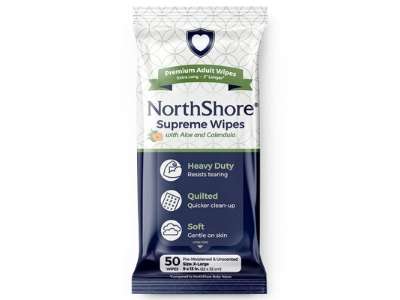 Supreme Lite Briefs
Stylish Protection Without the Bulk
Supreme Lite Briefs offer the same extra-wide coverage and tall, stand-up leak guards as our Supreme Briefs – with just 20% less absorbency and reduced bulk. Fast-absorbing Microsorb lining locks in wetness and pulls liquids away from skin. Light and soft with a smooth plastic backing and absorbent polymers to lock in unwanted odors. Choose from classic white, blue, green or purple.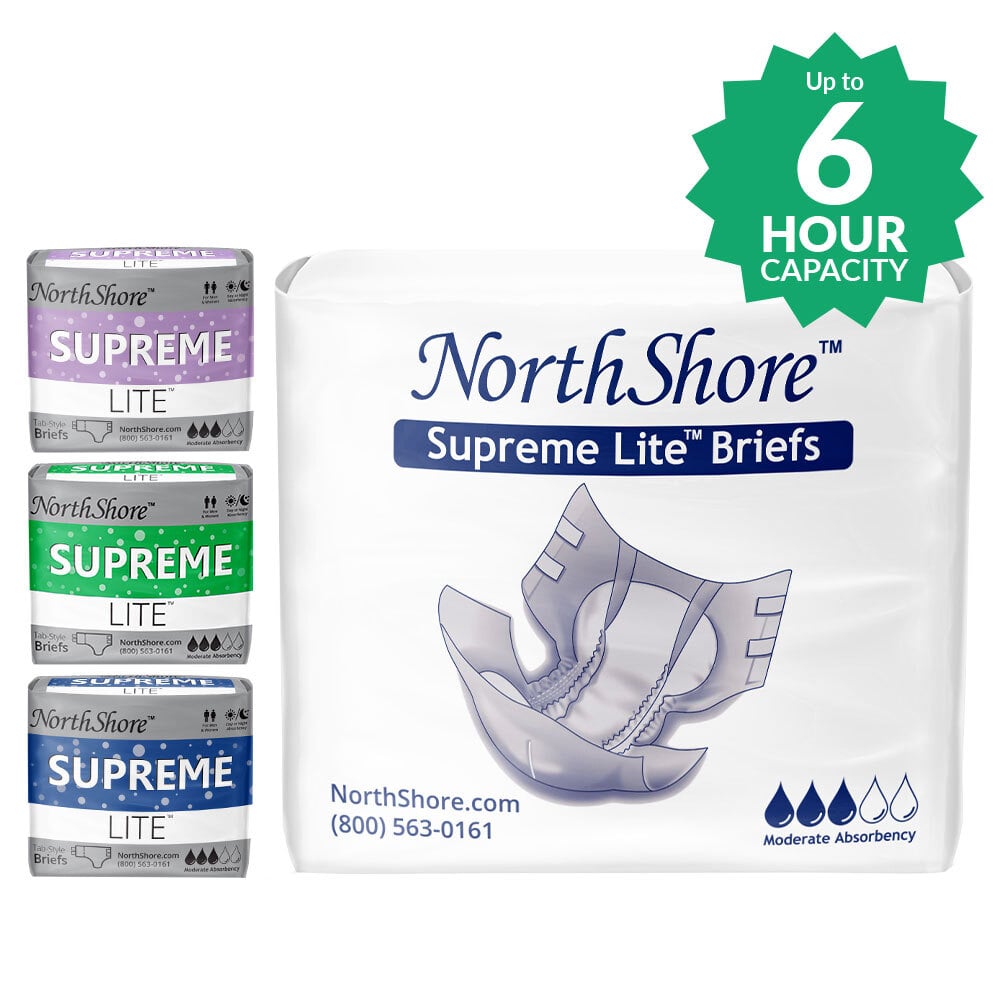 GoSupreme Lite Underwear
Heavy Protection Without All the Bulk
A lighter option than our best-selling NorthShore GoSupreme Underwear. Super-absorbent lining locks in wetness and odors and heavy-duty waist and leg elastics offer a discreet yet secure fit. Pull-on underwear is the preferred choice of many during warmer weather because it's lightweight and flexible.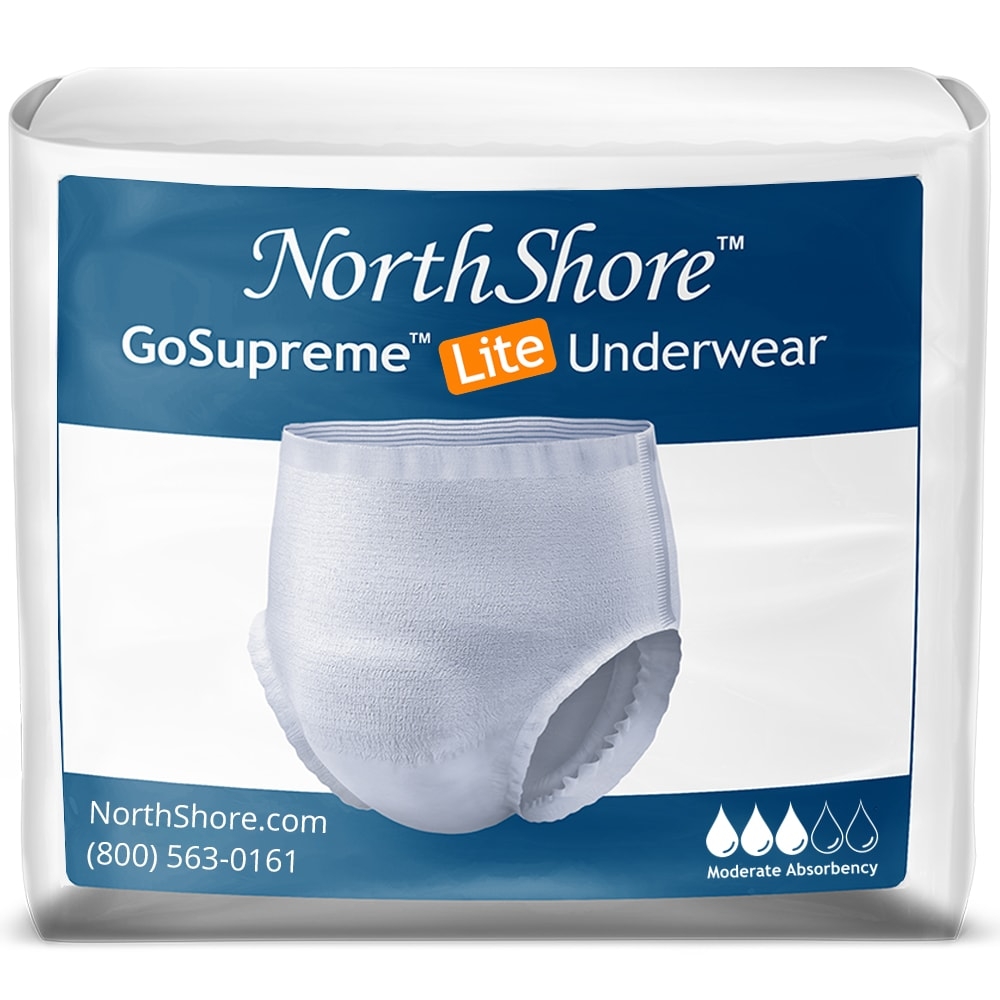 DynaDry Ultimate Pads
Secure, Contoured & Cloth-Like Protection
Looking for an alternative to an adult diaper or protective underwear? DynaDry Ultimate Pads are best when used in regular underwear and feature a comfortable contour shape and soft, cloth-like exterior. The absorbent lining wicks away fluids rapidly and a wide adhesive strip keeps the pad firmly in place.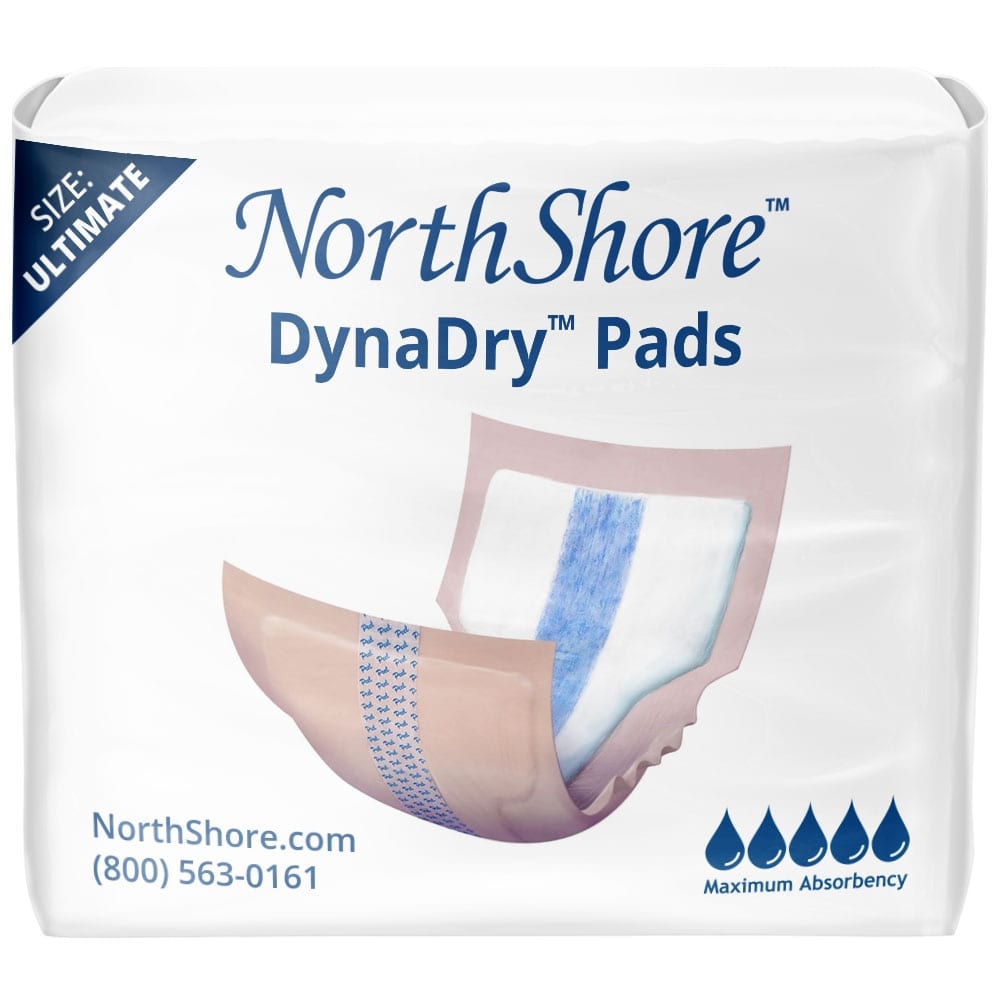 DoubleStop Male Guards
Discreet Protection & Coverage
For use in regular underwear, these male guards are effective for managing light urinary incontinence and keeping wearers dry and odor-free. The triangular shape with dual-core provides coverage where men need it most. An adhesive strip securely holds the guard in place while leak guards offer better containment. Individually and discreetly wrapped.
MEGAMAX Tab-Style Briefs
Total Lockdown Protection from Leaks, Floods & Odors
While MEGAMAX may offer too much protection for some, this popular adult diaper can be found on many must-have lists throughout the year. With up to 12 hours of absorbency and a quick wicking core, MEGAMAX is the total package. Additional features include added coverage in the front and rear; tall stand-up leak guards for added security; heavy-duty refastenable tabs; plastic backing that locks in odors discreetly; and massive absorbency.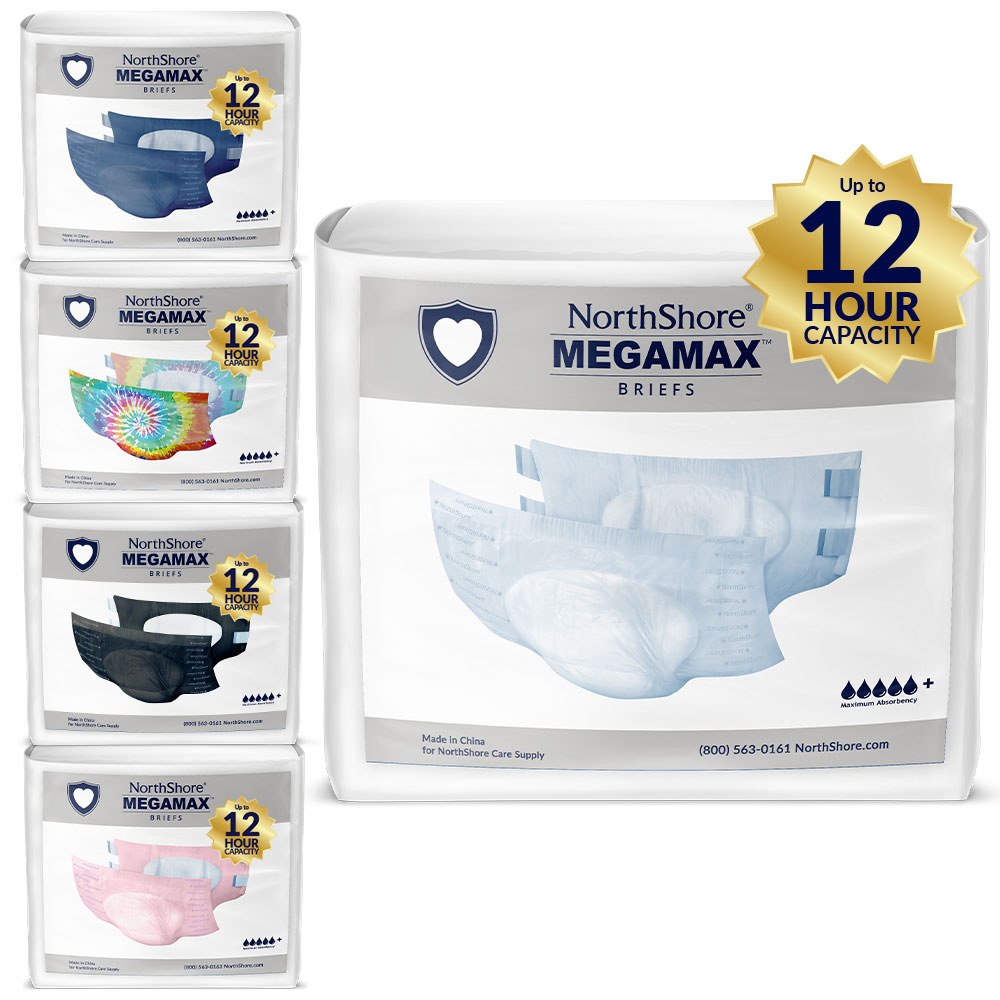 Individuals managing incontinence can enjoy all summer has to offer with the right products. Stay fresh, cool and protected – day and night.

Stay up to date on Promos and Sales all summer long!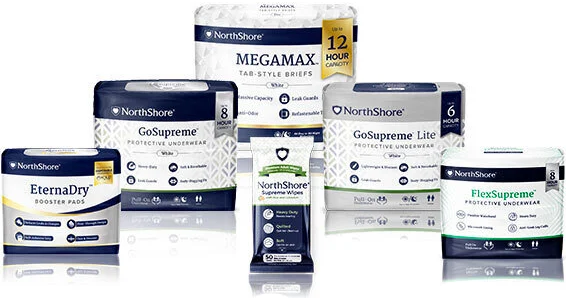 #0c154e
#0c154e
#0c154e
#f2f2f2
Products Featured In This Article
You must have an account to save your Favorites List.