6 Summer Essential Urinary and Bladder Incontinence Products To Keep You Comfortable & Dry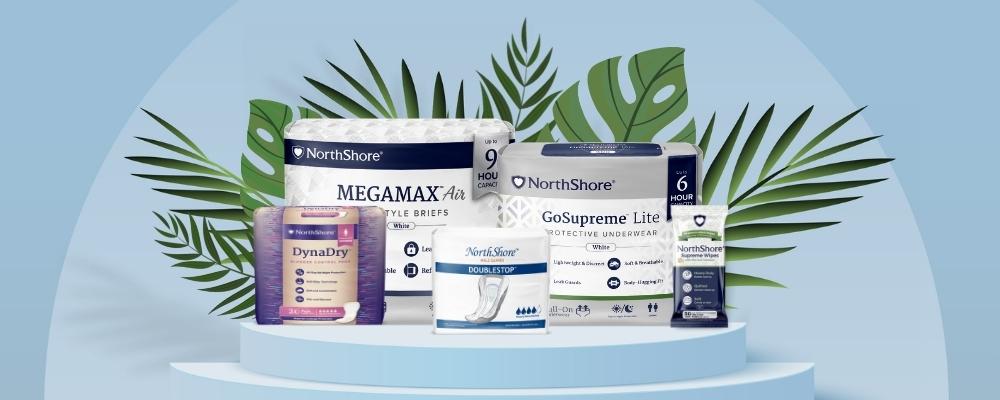 Ready to enjoy the summer without worrying about leaks and feeling hot?
This summer, you may want to travel, spend time with family, or rearrange the garage. Be prepared for high summer temperatures. Dressing for the warmer season is essential. Adult diapers and other incontinence products are no different. You want a product that can allow you to enjoy summer without worrying about leaks.
You also want a product that can feel comfortable in 80 or 90-degree temperatures. When managing incontinence, be mindful of the products to use. We are giving our top suggestions so you can feel and look your best this summer. Whether you are looking for adult diapers or incontinence liners, we have options. We will mention our most breathable products along with accessories that can help.


MEGAMAX Air Tab-Style Briefs
Breathability and Protection in One Brief
Who says you can't feel cooler while wearing absorbent adult diapers? MEGAMAX Air makes it easier for adults to have ultimate protection and comfort. It has a breathable exterior which helps skin stay cool. The brief can withstand liquid for up to 9 hours, ideal for day and night usage. Refastenable hook and loop tabs and body-close elastics give the perfect fit. Ideal for adults managing severe to total (urinary and bowel) incontinence.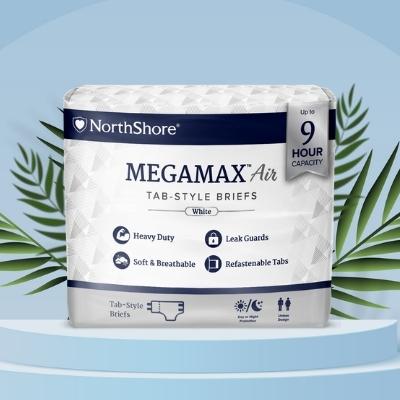 DynaDry Pads
Contoured Pads for Lighter Leaks
Incontinence pads may cause irritation or the sensation of feeling hot when used. But not with DynaDry Pads. The figure-8 shape offers individuals a more comfortable fit. Coverage in the front and rear help them to stay in place. DynaDry Pads offer a waterproof backing and an adhesive strip that fits in underwear. They are a top choice for women managing light urinary incontinence.
DoubleStop Male Guards
Full Coverage Guards for Men
DoubleStop Guards are a top choice for men who want a more absorbent guard. Their triangular shape offers more coverage in front. A common area where more urinary leaks occur. Their Dry Fast Core wicks wetness away from the body, leaving skin dry. All guards offer an adhesive backing that keeps them secure in underwear. DoubleStop Guards also have a soft backsheet which offers more discretion during changes. Available in two popular sizes (regular and XL).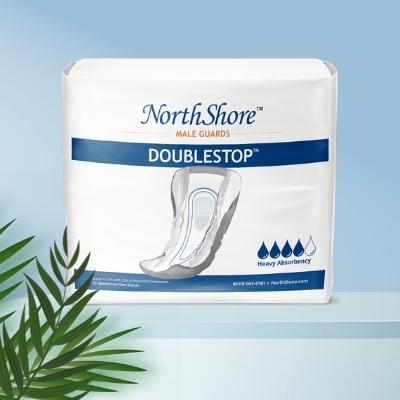 GoSupreme Lite
Lightweight, Breathable, Snug-fitting Pull On
GoSupreme Lite is the ultimate summer pull-up for adults. It offers the same features as our GoSupreme but is less absorbent. With up to 6 hours of protection, this is the best daytime, breathable pull-on to wear during summer. The underwear offers a body-close, snug fit. Improved leg elastics and dual leak guards make this a top product in leak prevention. Comfort and fit are what this product is all about. Now available in white and black.
Supreme Quilted Wipes
Best Adult Wipes for Summer
Individuals managing incontinence can enjoy using personal care products to stay fresh. Supreme Quilted Wipes are the most popular accessories. They are much larger than the average wipe (9x13 inches), heavy-duty, and irritant-free. Wipes such as these are great for individuals with sensitive skin. They are hypoallergenic, unscented, and alcohol-free.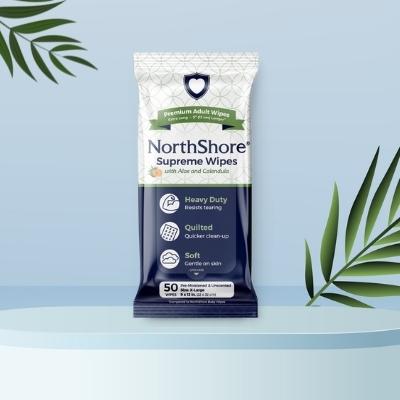 EternaDry Booster Pad
Boosting Absorbency, Decreasing Leaks

Disposable incontinence products have limits on how much they can absorb. EternaDry Booster Pads extend the life of any adult diaper or pull-on. EternaDry Pads are super-absorbent, discreet, and available in sizes XS-2XL. They are slim and have an adhesive backing, so usin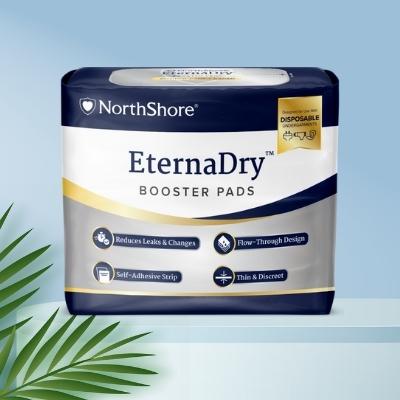 Remember that fit is crucial when using incontinence products. To get the most out of them, measure yourself or a loved one. We always recommend measuring the waist and hip. The size depends on how well the product performs. In other words, individuals in the wrong size may experience leaks and discomfort. You can also request samples to see how these products fit before purchasing.
The summer is a fun time to enjoy time with loved ones. Individuals can enjoy summer with peace of mind without the worry of leaks. Adults can feel more confident when using breathable incontinence products. Say goodbye to feeling hot and sticky while wearing absorbent incontinence products. NorthShore has made it easier to enjoy summer with reliable protection.
Stay up to date on Promos and Sales all summer long!
Shop Our Summer Essentials List
Please login to access your saved items list. If you don't have an account, create one today to start your list.