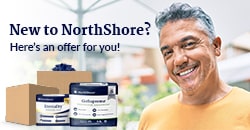 Customize Your Own Case & Get 10% Off!
Choose 4 or more packs of adult diapers in any style or color and get 10% off! Customize your own case of different colors, sizes or even mix briefs and pull-ons together!
Build Your Case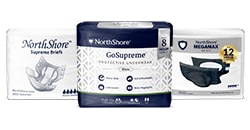 Free Ground Shipping on All Orders $99+*
It's never been easier to stay confidently dry with NorthShore. Just order $99 or more to qualify. No promo code needed. *Contiguous US only
Shop now and start saving today!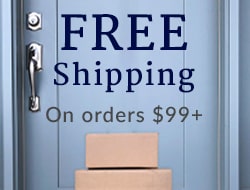 Save on Supreme Quilted Wipes!
Save 15% on our top-selling Supreme Quilted Wipes, available in Adult and Baby Sizes with easy-to-use packaging and heavy-duty absorbency. They are hypoallergenic, irritant-free, and great for sensitive skin. Use Promo Code NSW15 at checkout.

Buy One, Get One! Buy one 3-pack of Wipes (150/ct) and get a 3-pack FREE! Limit one free 3-pack per order. Valid through 10/31/2021. Cannot be combined with any other promotions on NorthShore Wipes.

Shop Supreme Wipes

Do You Know Everything You Need to About the Best Adult Wipes? Find out here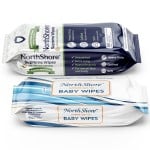 Save 10% on Premium Tuckable Disposable Underpads, Limited Time Offer!
Ideal for use with twin-sized mattresses and hospital beds, Premium Tuckable Disposable Underpads feature two 18-inch tuckable side panels to stay securely in place.
Shop Premium Tuckable Disposable Underpads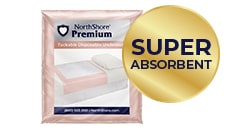 Save 10% on GaryWear Active Briefs with Mix & Match!
Shop GaryWear Active Briefs worn over protective undergarments to provide an extra layer of protection. Available in 4 colors. Mix and match any 3 or more GaryWear Briefs to receive 10% off!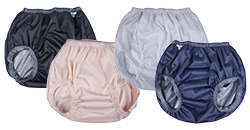 You must have an account to save your Favorites List.