Best Tips & Incontinence Products for an Enjoyable Hike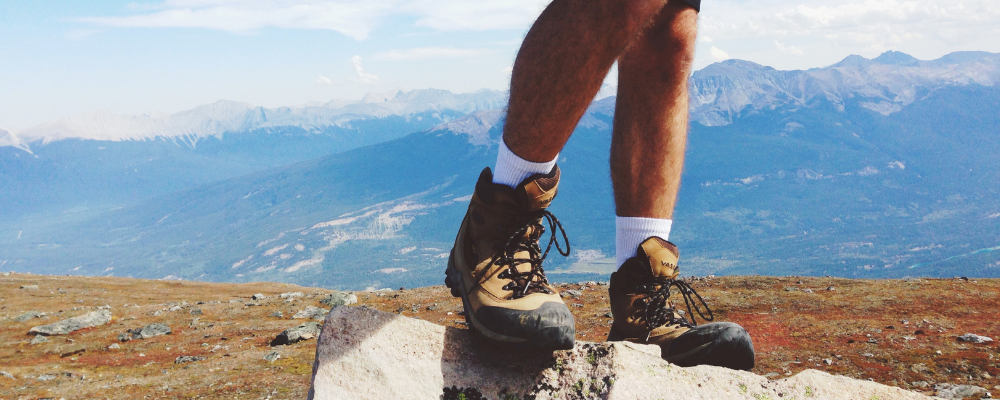 The crunch of each step onto the rough terrain. The thump of each leap from a rock. The chirping of birds up in the trees. If you like to hike or just like to walk in nature, then these sounds may seem familiar to you. Hiking is not only a great workout, but there's a sense of freedom one gets when they're out in nature. How do you manage a leaky bladder or bowel and enjoy your hike this summer? We'll give you tips you can use for your trip along with the best breathable incontinence products to keep you enjoying that view a little longer.
Consider Your Liquid Intake

Be mindful of the liquids you consume leading up to your nature walk. Diuretics like sodas, teas, and coffee may cause you to use the bathroom more, which could increase your chances of leaking.
Remember to always stay hydrated, especially if you're in warmer climates. Bring a handy water bottle on your hike and monitor your fluids as you see fit. Another way you can prepare for your hike is to wear the most comfortable clothing.
Dress Comfortably
First, consider clothing that is easy to change and that's comfortable for a hot day. Breathable, loose-fitting clothing in lighter colors is a smart choice. It is recommended to wear clothing in the polyester or nylon material. Stick to lighter colors when you pick out your clothes before you head out on your walk.
Second, comfortable form-fitting pants or shorts are essential. Some shorts have open vents that you can use on a day hot to improve airflow. Wool and synthetic socks are also recommended according to REI. Now that you know the types of clothing to wear on your hike, it's time to discuss the incontinence products to use.
Use Form-Fitting Breathable Incontinence Products
That last thing any hiker wants to worry about is leaking when they're outside, far from a restroom. Depending on your personal preference and specific needs, there are breathable options for you. A variety of adult diapers with tabs, pull-ons, pads and liners are available.
The NorthShore™ AirPremium™ Brief is a breathable adult diaper with tabs that is moderately absorbent. The AirPremium™ Brief has a cloth-like exterior so it's quiet and discreet. The material of the brief allows air to flow to the skin. Tall leak guards and elastic in the rear waistband keep you protected and comfortable. Changing in a public restroom is even easier when you're using a tab-style brief. You won't need to take shoes or pants off. If you're looking for an easy-to-change brief that's great for warmer temperatures, this is the one.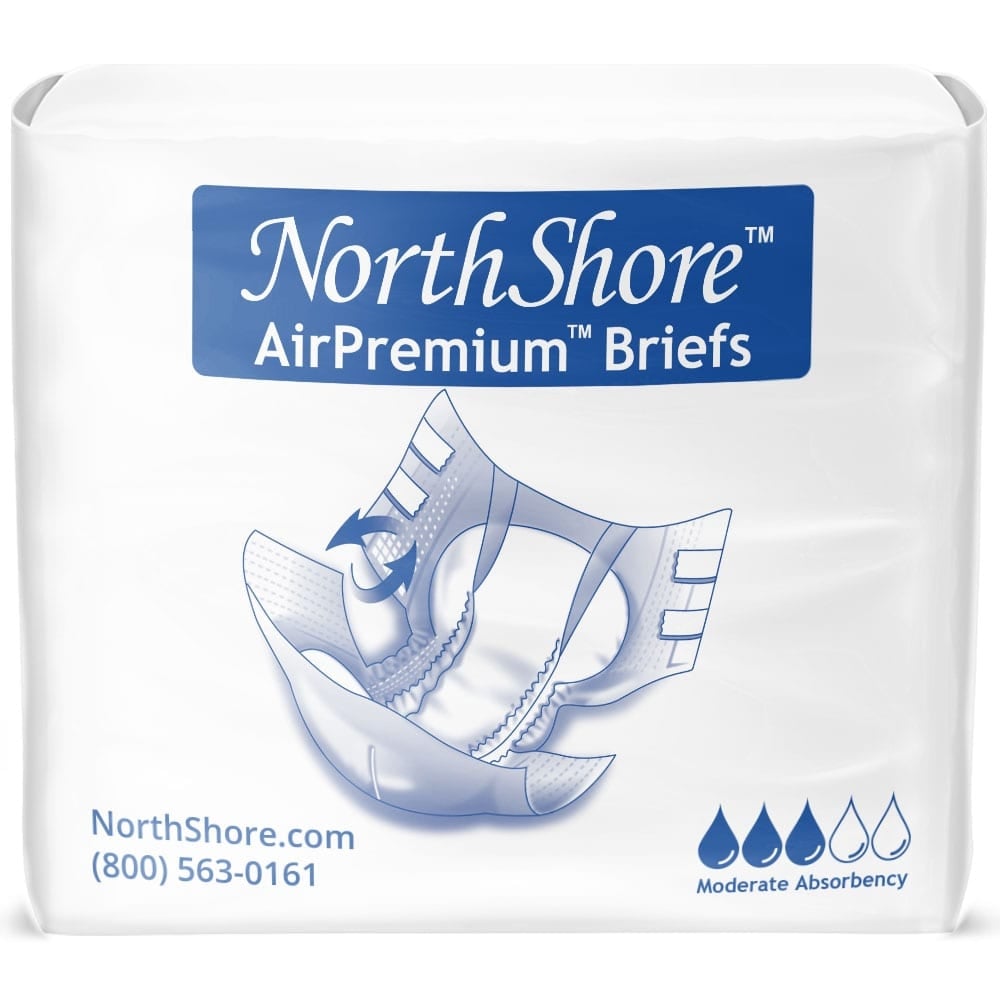 Great Summer Alternative
"My wife got a sample of these with a previous order, liked them so much we ordered them a couple of days later. Same great absorbency as the Supreme Lite, but adds the breathability of the cotton. Very soft, makes very little noise, and doesn't let smells through like some cotton back diapers." – Ron J., NorthShore Customer

If you're looking for products that resemble regular underwear there are two lighter options available.
It's essential to wear underwear that offers a secure fit around the leg area. The NorthShore GoSupreme Lite is a great pull-on option for men and women with thinner legs. This underwear has smaller leg openings and offers 28 ounces of protection. The extra-long contoured lining in the front and back and tall leak guards are essential for longer hikes. The GoSupreme is underwear that's great for people who have urinary and bowel leakage.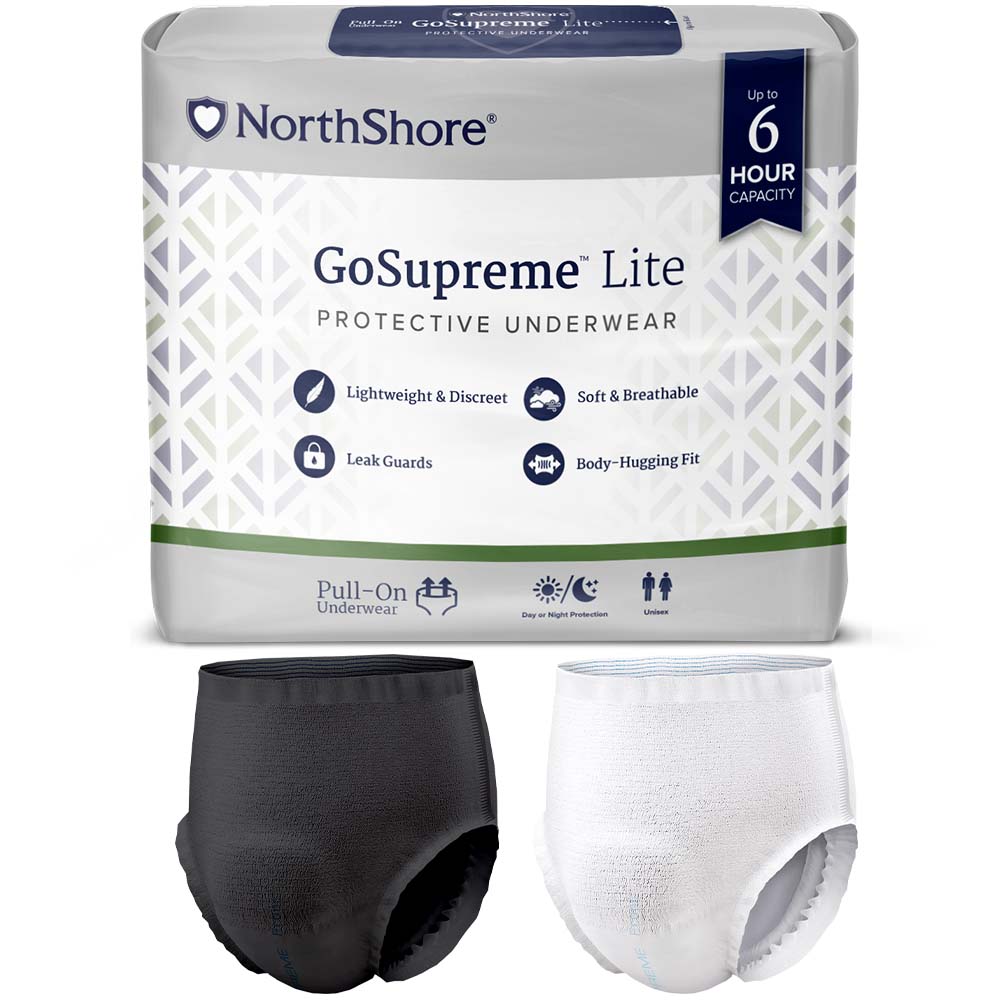 Better Than Retail Brands
"This product works as intended. Not as bulky as the GoSupremes, but absorbent enough to get me through the day with confidence." – Arkie T., NorthShore Customer
If protective underwear isn't something you need, then there are liners that you can use in regular underwear.
NorthShore DynaDry Supreme Liners are designed to be used in regular underwear or mesh pants; they are ideal options for people who do not prefer wearing absorbent briefs or underwear. The liners come in various sizes (Medium to 2XL) and have a contoured shape. DynaDry Supreme Liners have coverage in the front and back to help with urinary and bowel containment. Tall leak guards are built in the liners as well so you can enjoy all that nature has to offer during even the most strenuous activities. Once soiled, simply remove the liner from underwear and replace with a new one.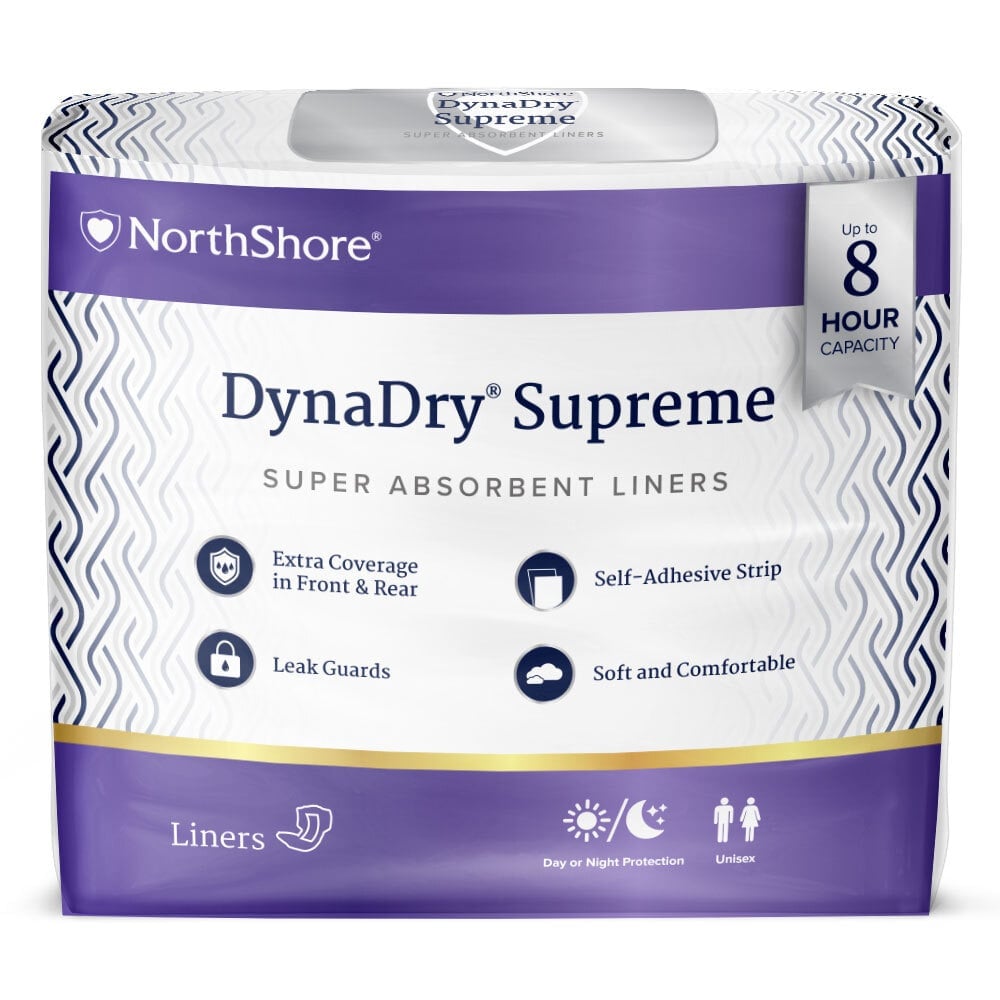 Really Pleased!
"They have the most effective side guards I've ever used in a pad and have a very practical capacity. I'm using them with the mesh pants and are a great combination for summer use. The pad has all the benefits of a discreet pull up without as much bulk or heat." – Heidi L., NorthShore Customer

Now you know the full list of breathable tab-style briefs, underwear, and liners you can use during your hike. But, there are also accessories you bring during your hike to keep things even fresher.
Incontinence Accessories to Have on Hand
NorthShore Supreme Quilted Wipes – Use these non-scented, adult-sized cleansing wipes after a change or during a freshen up after hours of hiking. The wipes are 9" X 13", quilted, and can be used on any area of the body. They are super thick, so you won't have to worry about fingernail tears.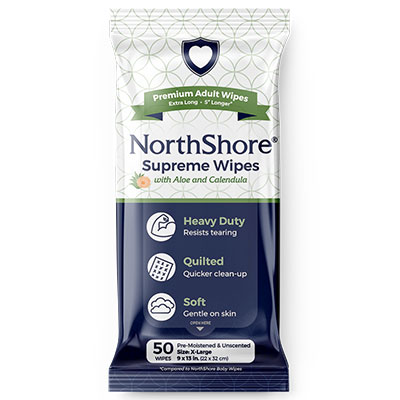 DiscreetShield Disposal Bags – These disposal bags are designed to hold adult-sized incontinence products. If you're looking for bigger bags for your soiled products, these are the ones to use. The bags are opaque in color so the contents inside will not show. The bags also offer a powdered scent to keep things smelling fresh. The bags come with tie handles seal the bags completely for convenient disposal. Use these for soiled diapers or just as a handy extra bag for garbage while you're out.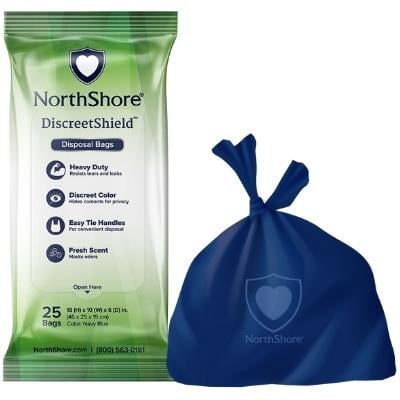 The next time you plan on taking a hike this summer, don't let leakage keep you from the enjoying all that nature has to offer. Make sure you are prepared by wearing appropriate clothing and using the right incontinence products.

Breathable products like the NorthShore AirPremium Briefs and NorthShore GoSupreme Lite are options for your long hike. DynaDry Supreme Liners are a great option if you're looking for added protection but don't need briefs or underwear. You can still stay active enjoying the view while managing incontinence. Go on your hike with an open mind and the best incontinence products available. Your body, mind, and spirit will thank you.


Interested in learning more about super-absorbent products for your next hiking adventure? Check out our full line of

Incontinence Products & Supplies

or call (800) 563-0161 to talk with a Customer Care & Service team member.

Thank you so much for reading our blogs!

Did you know NorthShore has helped millions of people manage incontinence with life-changing absorbent products? It's so amazing to hear their stories.

We also want you to know we have trained product advocates that provide a personal experience by working with each customer to find the best product for their situation.

Find out for yourself today!
To get in touch, simply provide your contact details below and your personal product advocate will reach out.


Shop Products Featured in this Article
Please login to access your saved items list. If you don't have an account, create one today to start your list.