Discover the Best Adult Diapers (And Pads) for Fecal Incontinence. Stay Protected And Free From Leaks, Odors & Embarrassment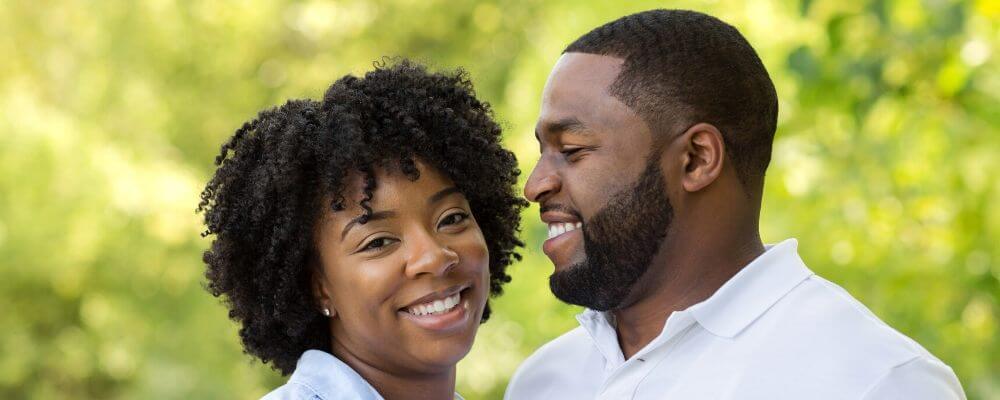 Being in a state of panic is no way to live. People managing bowel incontinence may feel like they are in a constant state of anxiety. Are you using the best fecal incontinence products?
You may have tried products and found they do not protect against bowel leaks. You might have felt leaks or noticed stains on your pants. You noticed odors, embarrassed someone might notice.
Good news. There are bowel incontinence products that can help you stay protected. Products designed to contain the heaviest bowel leaks and help contain odors.
NorthShore offers styles and sizes of bowel incontinence products. Learn the products you should consider. Start living life without fear and with more confidence.
Best Adult Diapers for Bowel Incontinence
Quality adult diapers for fecal incontinence provide peace of mind outside the house. NorthShore recommends people with bowel incontinence use adult diapers with tabs.
Why?
Because individuals wearing diapers with tabs can adjust the fit as needed. The tabs allow for a tighter fit around the leg area (where most leaks occur). The plastic exterior helps to contain odors better than diapers with a breathable backing.
What are the best adult diapers for bowel incontinence?
MEGAMAX Adult Diapers (Top Rated)
MEGAMAX has MEGA absorbency. MEGAMAX offers up to 12 hours of total lockdown protection day and night. If you are managing heavy bowel leaks, this diaper is for you. No matter the size, MEGAMAX is the best in total protection for bowel incontinence.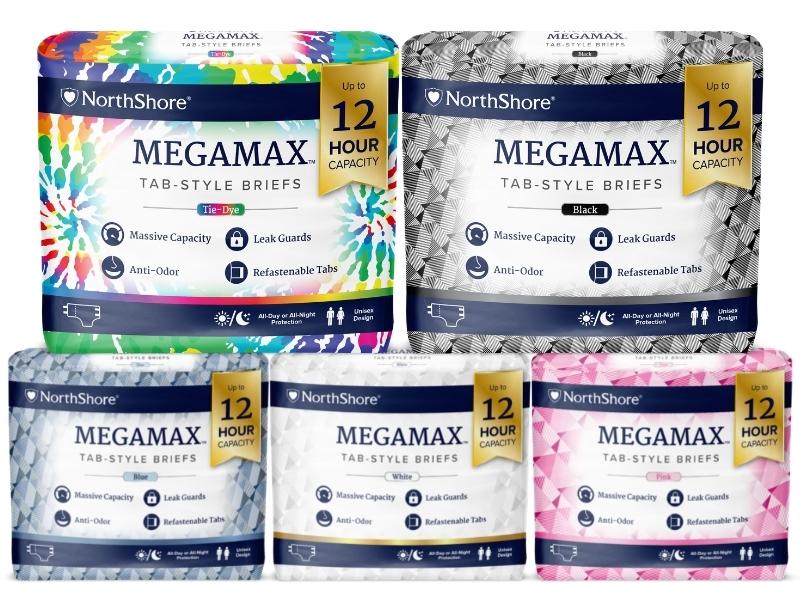 MEGAMAX features:
Durable plastic exterior (for odor control)
"MEGAMAX is the only diaper that I have had any kind of success with and is the only adult diaper I trust."
-Harvey F., Verified NorthShore Reviewer
Supreme Briefs are top-sellers in protection and style. In the category of fecal incontinence products, they rank high with MEGAMAX. While they are not as absorbent, they are still considered heavy-duty. Not sure if this one's for you? Adult diaper samples are available.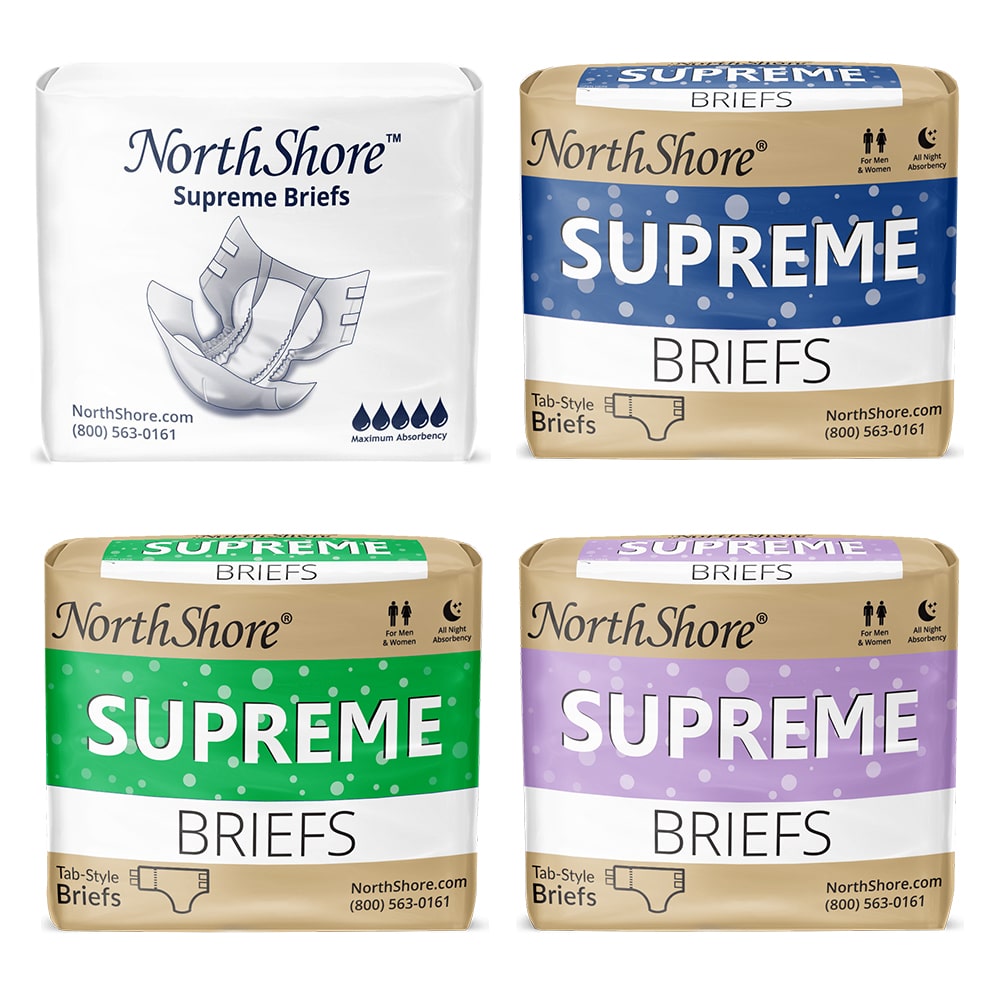 Supreme features:
Coverage in the front and rear
"Supreme Briefs are great because of the comfort they offer. Odor control gives me the confidence I can continue my day and not be embarrassed. No doubt they have changed my ability to leave the house and live freely."
-Chris P., Verified NorthShore Buyer
Adult diapers for fecal incontinence come in lighter options too. Supreme Lite Briefs are the lighter version of the Supreme. If you are looking for a product to use during the day, consider Supreme Lite diapers. They are popular diapers that offer less bulk but reliable protection.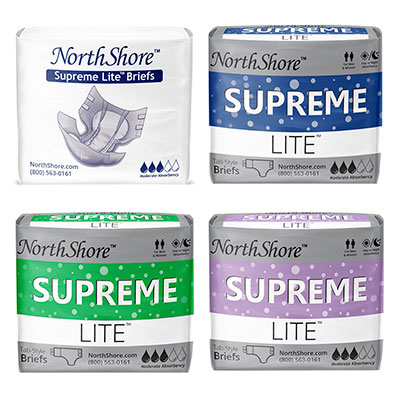 Supreme Lite features:
A durable plastic exterior
"Perfect for the level of protection that I need, I absolutely love them."
-Jessie K., Verified NorthShore Buyer
Bowel Incontinence Pads
Bowel incontinence pads can be hard to find. Drugstores may have large pads, but they may not offer the coverage or protection you need. We suggest pads that are longer, wider, and super absorbent.
What are the best pads for bowel incontinence?
DynaDry Supreme Liners.
For moderate bowel leakage, a pad, such as NorthShore DynaDry Supreme may be enough for some individuals. The contoured shape is great for containing bowel movements in the rear. You can use the pad in regular underwear.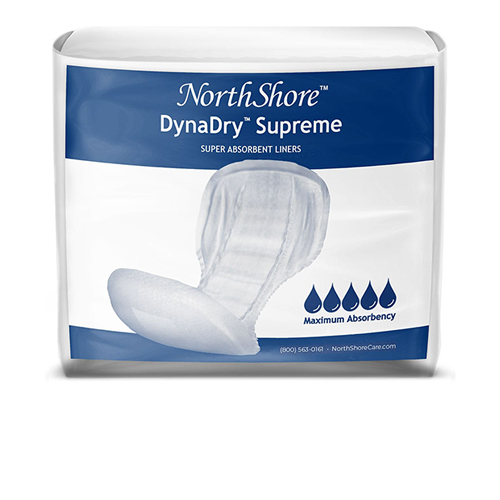 DynaDry Supreme features:
A super absorbent lining (in the front and rear)
An adhesive strip to fit in underwear
"DynaDry Supreme has all the qualities that are important to stay dry. It reaches from one end to the other and does not irritate as shorter pads do."
-Ann R., Verified NorthShore Buyer
Dependable diapers for fecal incontinence products allow you to live a leak-free life. Cleaning and disposal supplies also help.
Wipes and disposal bags can help make diaper changes more efficient.
Skin & Odor Control Products for Managing Bowel Incontinence
Skin health is a top priority, especially when using bowel incontinence products. It's important to keep skin clean and to avoid breakdowns. Adult wipes can help!
Heavy-Duty Quilted Wipes
Supreme Quilted Wipes are heavy-duty yet soft. They are ideal for those with sensitive skin. Supreme wipes are unscented and alcohol-free.
These adult wipes clean up heavy bowel messes. They are much larger than other wipes and can resist fingernail tears.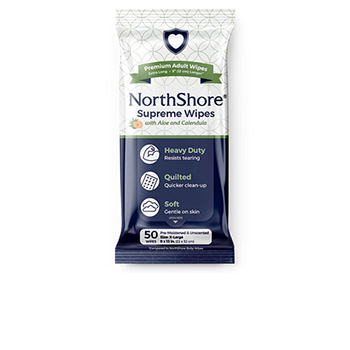 Supreme Quilted Wipes features:
Adult sizing - 9 in by 13 in (22.86 cm by 33.02 cm)
Aloe and Calendula to soothe the skin
"These are a great size to handle any bodily cleaning from any excrement. They smell great and they do great work. Very soft on the skin."
-Thomas P., Verified NorthShore Buyer
Scented Disposal Bags
Where do I dispose of my soiled bowel incontinence products?
DiscreetShield Disposal Bags are large enough to contain adult-sized products. DiscreetShield bags offer a fresh powder scent that masks unpleasant odors. The bags are more durable than flimsy grocery bags. Best of all, they offer more discretion with their blue color.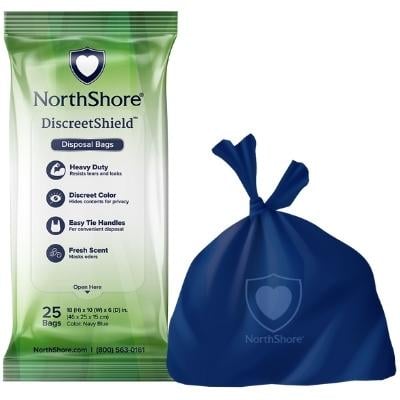 Individuals managing bowel incontinence may find it challenging to find products that work. It can be even more difficult to leave the house and have to worry about leaks. No one managing incontinence wants to feel embarrassed when they leave the house.
Products are available to help in managing bowel incontinence. Products help contain the heaviest leaks, so you can live your life without worry.
Consider diapers for fecal incontinence such as MEGAMAX, Supreme, and Supreme Lite Briefs. Use the best adult wipes to keep your body clean. DiscreetShield Bags help to contain soiled items.
Not sure which one to try?
Start your leak-free journey today, request
free adult diaper samples
, or call (800) 563-0161.
Shop Products to Help Manage Bowel Leaks
Please login to access your saved items list. If you don't have an account, create one today to start your list.