Looking for The Best Male Incontinence Products? Learn Top Styles and Selections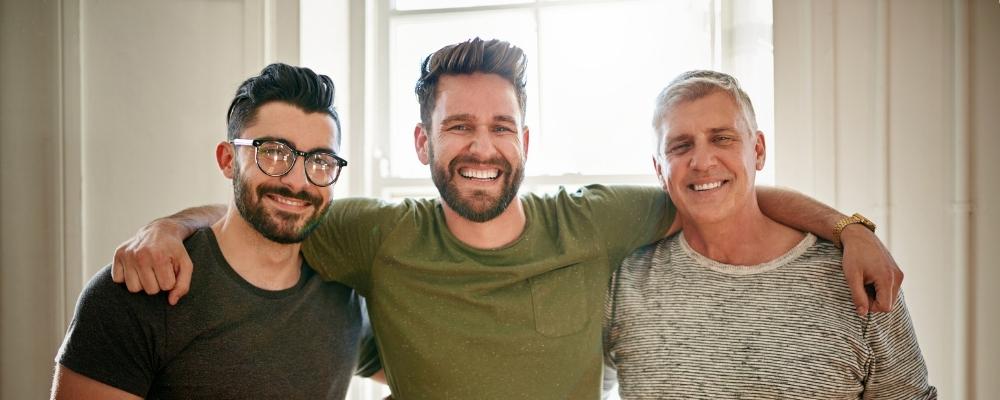 Todd is working in his garage on a sunny spring day. Todd finds pleasure in organizing his tools and outdoor equipment. He spends time working in his garage before his family comes over for Father's Day. Todd sees a red Toyota Camry drive up to the street and hears a beep from his daughter. He waves as he puts down his materials to greet her. One would never know Todd manages urinary incontinence.
The truth is incontinence is common and can happen to anyone. John Hopkins Medicine states that 25 million adult Americans experience incontinence. Nerve damage, an enlarged prostate, or injury cause incontinence in men (Nia.Nih.gov).
What about bowel incontinence?
Bowel leakage can result from spinal cord injuries, rectal problems, and other issues (MayoClinic.Org). Incontinence management starts with talking with a healthcare professional. Talk with a doctor to investigate the best action plan for your situation. While you discuss options with a healthcare professional, use absorbent products.
Tips for Shopping for Male Incontinence Products
When shopping, men should consider the appropriate style for their body and output. Adult diapers are known as tab-style briefs. Tabs allow for one to adjust as needed around the waist. A man can adjust the fit on the frontal landing zone. Pull-ons are like regular underwear, except they are disposable. They have absorbent material in the front and rear of the product. There is no way to adjust the fit, but choosing the right size matters. The elastic waistband stays close to the body.
Bladder and Bowel Incontinence Products
Bladder and Bowel incontinence products can come in various styles. Briefs and pull-ons can help contain odors and bowel movements. But, briefs with a plastic exterior help with odor containment. In other words, the plastic material better seals odors. Let us take a deeper dive into the specific incontinence products.
Men who want to feel secure outside the house should consider Supreme Briefs. Supreme Briefs offer up to 8 hours of protection. Refastenable tape tabs allow men to adjust the brief for the ultimate fit. Elastics in the waistband give a closer fit regardless of mobility level. Supreme are all-in-one briefs offering premium protection and comfort.
Ideal for men managing bladder/bowel leaks, heavy incontinence
Men looking for a pull-on style product should try GoSupreme Underwear. The comfortable waistband stays close to the body. Improved elastics are ideal for individuals who may have thin legs.
Ideal for both bladder and bowel leaks, moderate to heavy incontinence
Men who are looking for male incontinence pads should consider DoubleStop Male Guards. The triangular shape gives extra protection in the front. DoubleStop Guards are available in regular and XL sizes.
Ideal for men managing light bladder leaks
Aside from adult diapers and pull-ons, men can use pads for more protection. Boosters work with any disposable product to boost its absorbency. EternaDry Pads range from XS to 2XL.
Need more protection aside from products? Bed pads protect bedding and furniture from bladder or bowel leaks. MagicSorb Air Underpads absorb wetness away from the body while keeping skin cool.
MagicSorb Air breathable underpads work well in King or Queen-sized mattresses. They also prevent skin irritation for people managing ulcers or bed sores.
Speak To Your Doctor or Healthcare Professional
There are questions you can discuss with a primary care physician. There are also online resources and education on incontinence.
WebMD states the following may be treatment options when managing incontinence. Ask your doctor about what would work best for you.
Dietary changes

Stress coping strategies

Bladder training

Void tracking/journaling

Kegel exercises
Men can live fulfilling lives while managing incontinence. Products can help, no matter where men are on their journey with incontinence. Todd is a man who uses absorbent products to do the things he loves at home. This Father's Day, show the men in your family you care. Ask them how they feel. See if they need more support in other areas. Conversations can lead to more awareness and a more fulfilling life.
Learn about our other
male incontinence products
or call us directly at (800) 563-0161.


Thank you so much for reading our blogs!

Did you know NorthShore has helped millions of people manage incontinence with life-changing absorbent products? It's so amazing to hear their stories.

We also want you to know we have trained product advocates that provide a personal experience by working with each customer to find the best product for their situation.

Find out for yourself today!
To get in touch, simply provide your contact details below and your personal product advocate will reach out.


---
Please login to access your saved items list. If you don't have an account, create one today to start your list.