How to Have the Best Summer While Managing Incontinence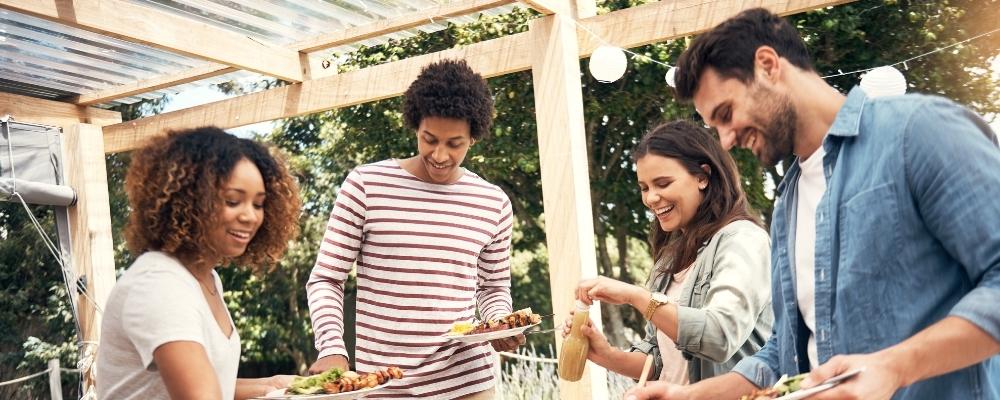 Cotton candy sunsets. The warm breeze across your arm. The sound of June bugs singing. These are Hallmarks of summer. Summer gives us an excuse to travel, go outside, and spend time with those we love. If you manage incontinence, use the best products to enjoy the most of summer. We will explain tips to consider this season and the best incontinence products.
Go Outside


The warm weather may be a turn-off for some, but being outside actually has many health benefits. Medical NewsToday states vitamin D encourages bone health and a healthy immune system. People over the age of 65 can also get a better sleep when spending time outside. Studies show sunlight helps regulate circadian rhythm. If you want better sleep, spend more time outside.
Spend Time with Others


Spending time with others is crucial for health and well-being. Friendships can enrich your sense of purpose and boost happiness. Spend time with friends and family this summer. Catch up with a friend over a walk in your area or meet for brunch.
Find a New Hobby


As adults, our hobbies may take a seat on the back burner. This summer is the perfect time to change that and try something new. How? Think about what you already love doing. Do you enjoy creating art? Take a pottery or drawing class. Love to hike? Join a hiking club. Tap into what activities bring you joy. The possibilities are endless. If you manage bladder leakage, there are products to make this summer one of the best.
Use Reliable Bladder Leakage Products
Managing urinary incontinence may seem difficult for individuals, especially in the summer. The worry of leaks is a concern for many.
"What if I leak at the store?" "What if I can not find a bathroom nearby?" Luckily, products can help prevent leaks and these concerns.
What is the secret to a worry-free summer with incontinence? Breathable incontinence products. NorthShore offers lightweight adult diapers, pull-ons and more incontinence products designed to keep you cool and protected.
Imagine an absorbent, comfortable, and breathable adult diaper that keeps you cool. MEGAMAX Air is the new adult diaper for individuals managing heavy bladder leakage. MEGAMAX Air promotes confidence for adults managing urinary incontinence.
The breathable backsheet helps air flow through the product. Skin stays cool with the help of the breathable side panels.

Refastenable Hook and Loop Tabs keep the brief secure and in place. Adjust as needed on the frontal landing zone. Wearers have control over fit and adjustments.

Extra-long, absorbent core wicks away wetness from the body, keeping skin dry. Ideal for individuals managing moderate leaks.
Booster pads are a great addition to any disposable product. They extend the life of any pull-on or brief! Consider adding a pad or two for longer trips outside the house, a weekend getaway, or a special event.
Super-absorbent pads can hold up to 32 ounces of liquid (in the 2XL size). Use booster pads during the day or night. Available in packs or cases.
Adhesive backing keeps boosters secure in briefs or pull-ons. Never worry about pads slipping or moving inside.
Contour shapes give more protection in the rear, which can help with bowel leaks.
Disposal bags are one of the best incontinence supplies to have on hand. Use a bag that is large enough and contains soiled products. DiscreetShield bags are more discreet and sturdy than plastic grocery bags.
The fresh powder scent contains odors from soiled products. Dispose of products worry-free, without the smell of urine.
Navy blue color hides the contents inside of the bag.
Sturdy handles make it easy to place items into the bag. Secure the bag to capture odors.
Now you are ready to have the best summer. Go for a walk at a local park. Get lunch with friends at a cafe. Sign up for a photography class. Use comfortable, breathable incontinence products. Adults managing urinary incontinence have options at NorthShore. MEGAMAX Air can keep individuals feeling more secure and protected. Never worry about embarrassing leaks this summer.

NorthShore has options so that you can enjoy all this season has to offer.

Thank you so much for reading our blogs!

Did you know NorthShore has helped millions of people manage incontinence with life-changing absorbent products? It's so amazing to hear their stories.

We also want you to know we have trained product advocates that provide a personal experience by working with each customer to find the best product for their situation.

Find out for yourself today!
To get in touch, simply provide your contact details below and your personal product advocate will reach out.


---
Please login to access your saved items list. If you don't have an account, create one today to start your list.