Traveling with Urinary Incontinence? Here's How to Pack Smarter for Your Next Trip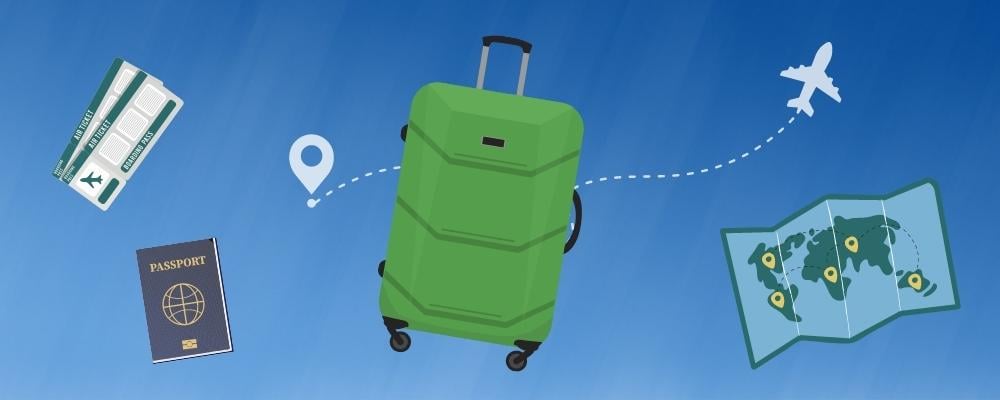 "Your booking is complete." Confirmation emails can be exciting and make trips feel real. Traveling can be adventurous for some of us, but it can also be stressful. What is the secret to a great trip? Preparation. If you manage incontinence, pack and prepare your essential supplies.
We will share the top 5 packing tips and products that can give you peace of mind before and during your trip. Traveling with incontinence can be challenging, but using the right products helps.
Tips for Traveling with Incontinence
Individuals managing incontinence should plan their trips. One of the worst things is not having enough adult diapers and supplies on hand. Pack sooner rather than later. Consider how many adult diapers or pull-ons you need for your trip.
Consider your primary products plus any booster pads or other supplies you need to use. Absorbent incontinence products may take up space. Find out how many products you need at a time. How many will you need on the trip? Consider the number of outfits you are bringing. Plan outfits to free more space for other essentials. Also, see if your Airbnb or hotel offers laundry services. On-site laundry services can help with cleaning soiled clothes.

1. Carry On Your Essential Items
Your carry-on bag is more than any other piece of luggage. It keeps your wallet but also your diapers and incontinence products close by. Pack a day's worth of adult diapers in your carry-on. For example, if you use three diapers in a day, you want to bring three diapers plus some extra in your carry-on bag. Consider wipes, boosters, and diaper covers for longer flights.
2. Pack for the Weather
If you are traveling somewhere warm, be mindful of colors and materials. The same mindset goes for incontinence products. Consider breathable briefs and pull-ons. Breathable diapers allow air to flow through the product, so skin stays cool. MEGAMAX Air is one of the most absorbent adult diapers; it offers 9 hours of protection!
3. Make Space - Roll Clothes
Did you know there are more than 6 ways to roll clothes? Roll clothes together to free up more space in your luggage. You can roll any piece of clothing to increase your luggage space. You can also pack clothes into specialized compartments to keep items organized. Absorbent adult diapers may need more space, so pack wisely!
4. Bring Disposal Bags
Where does one put a soiled adult diaper during a trip? DiscreetShield Disposal Bags are essential for adult diaper disposal. The bag's navy dark blue color keeps items hidden. The fresh powder scent seals strong-smelling odors. Travelers can pack these bags into their luggage, purse, or carry-on bags.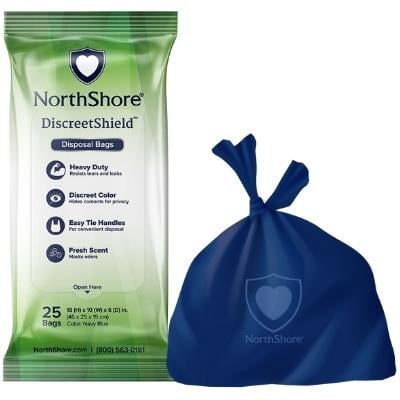 5. Pack Adult Wipes and Diaper Covers
The right accessories can prevent unnecessary stress and smells. Bathrooms may not always be available during trips. Use heavy-duty wipes to stay fresh after changes. Supreme Quilted Wipes keep you feeling clean. The wipes are extra-large, unscented, and hypoallergenic.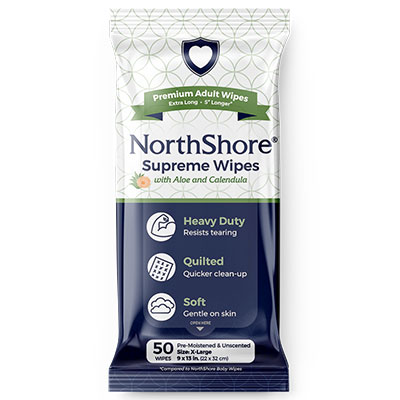 Diaper Covers are the perfect companions for disposable products. Do you ever worry if you will leak while using a diaper or pull on? Now you don't have to. Wear TRIFECTA diaper covers over disposable products to prevent leaks. The snug fit around the waist and legs helps seal any leaks from clothing. TRIFECTA diaper covers are breathable and washable.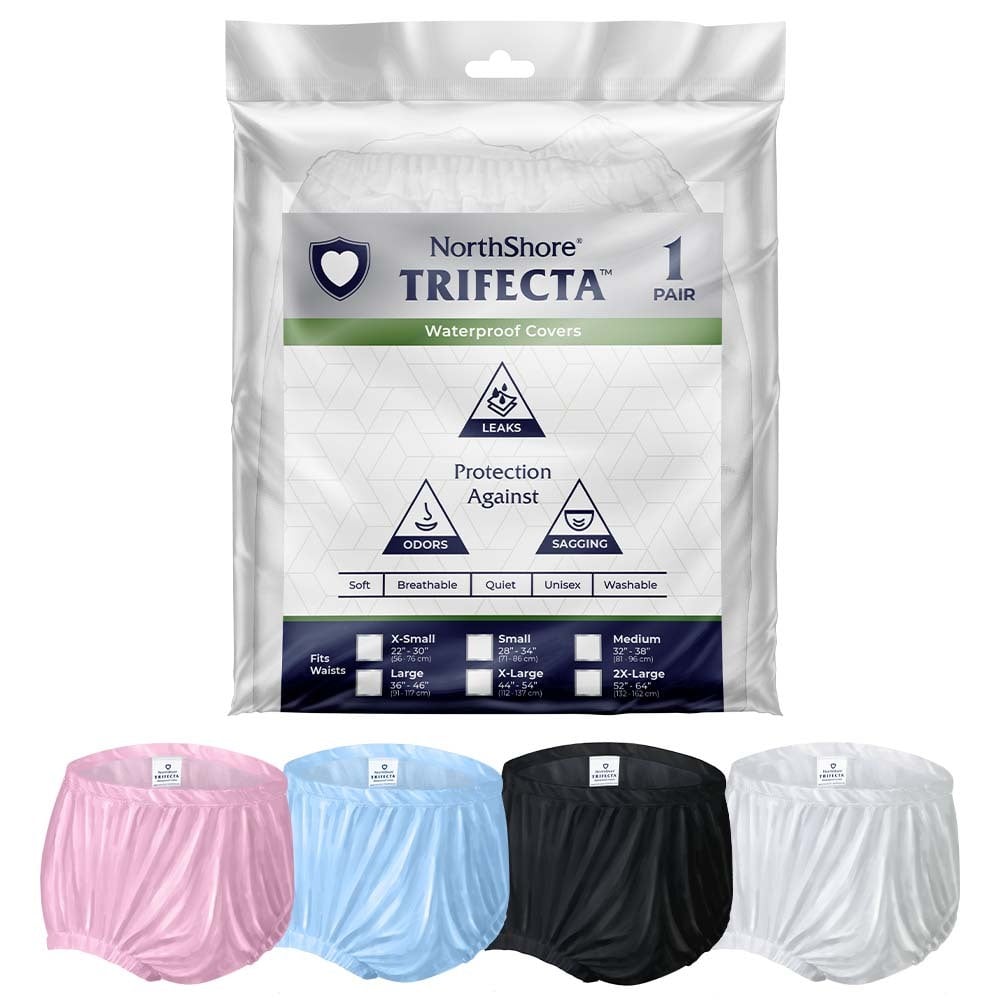 Your trip awaits! Now is the time to plan. Pack with the right supplies and use the best leak-fighting products. No one wants to forget their incontinence briefs at home. Prepare for your trip with reliable products. The more you plan, the more you can enjoy your trip. Bon, voyage!
Shop
top-selling, travel-recommended products
or call (800) 563-0161 for help in picking the right incontinence supplies for your next trip.


Products Recommended for Travel



Please login to access your saved items list. If you don't have an account, create one today to start your list.