How Trauma Affects Veterans and Incontinence Products That Can Help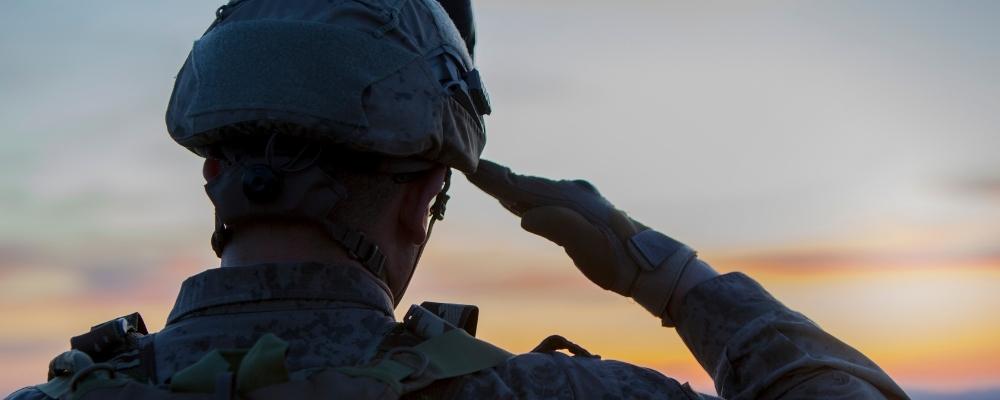 Thank you for your service. You have probably said this statement to someone dressed in uniform. Americans say this to show respect for those who have served our country. Most Americans don't know that some veterans, both men, and women, have been confronted with trauma injuries, causing physical consequences such as incontinence. We will discuss the effects of trauma and mention our categories of products that can help.
Men Veterans, Trauma and Incontinence
Did you know there is a group of young male veterans who have been affected by incontinence? The American Urological Association states men 55 years of age or younger who have served in the armed forces are almost three times as likely to report urinary incontinence as their nonmilitary peers. According to TaskandPurpose.com, between 2002 and 2015, over 625,290 post 9/11 veterans reported complaints to the Department of Veterans Affairs with musculoskeletal back pain.
What is Musculoskeletal Pain?
WebMD states musculoskeletal pain can be caused by accidents, falls, jerking movements, postural strain, and other activities. When nerves are pinched or compromised, organs and systems are affected.
Physiologically speaking, the brainstem connects the brain to the spinal cord. The spinal cord carries nerve signals from your brain to your body and vice versa. The spinal cord is responsible for every human function. MayoClinic.org states trauma to the spinal cord may result in:
Loss of movement

Loss of bladder or bowel control

Exaggerated activities or spasms
In other words, male soldiers who have herniated a disc, or a pinched sciatic nerve, may experience bladder leakage. But male soldiers aren't the only ones who have experienced trauma.
Women Veterans and the Effects of Trauma
PewResearch.org states that women veterans make up about 11% of veterans in the United States. While the group is smaller, women are still affected by the same conditions as men while serving. Levels of trauma and post-traumatic stress (PTSD) can result in incontinence-related issues and other pelvic floor issues.
According to the U.S. Department of Veterans Welfare, women veterans who experience military sexual trauma (MST) or post-traumatic stress disorder (PTSD) are 2-3 times more likely to have chronic pelvic pain. Pelvic pain can be located in the lower abdomen, genital area, lower back, or thighs.
Post-traumatic stress disorder (PTSD) has also been linked to causing incontinence in women veterans, according to a study by Herman and Wallace Pelvic Rehabilitation Institute. In this study of 986 women, 19.7% reported urgency/mixed incontinence (UI), and 18.9% reported symptoms of stress incontinence.
Today, organizations such as The Wounded Warrior Project offer veterans and their families support in various ways. Veterans can receive mental health, peer, and VA assistance. Veterans who are managing incontinence can benefit from the many options of absorbent products offered at NorthShore.
Incontinence Products That Can Help Veterans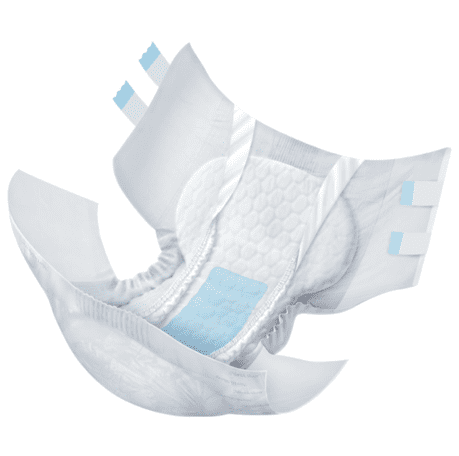 Today there is a vast selection of adult diapers that offer quick-wicking technology to keep men and women dry. Adult diapers with tabs are a trusted option for those who want a more customizable fit with their product.
One example of a top-seller is MEGAMAX. MEGAMAX is the ultimate brief for men and women managing total bladder and bowel incontinence. MEGAMAX offers up to 12 hours of protection, making it a great nighttime diaper.
Benefits of adult diapers: custom fit with sturdy tabs and easier changing when out in public.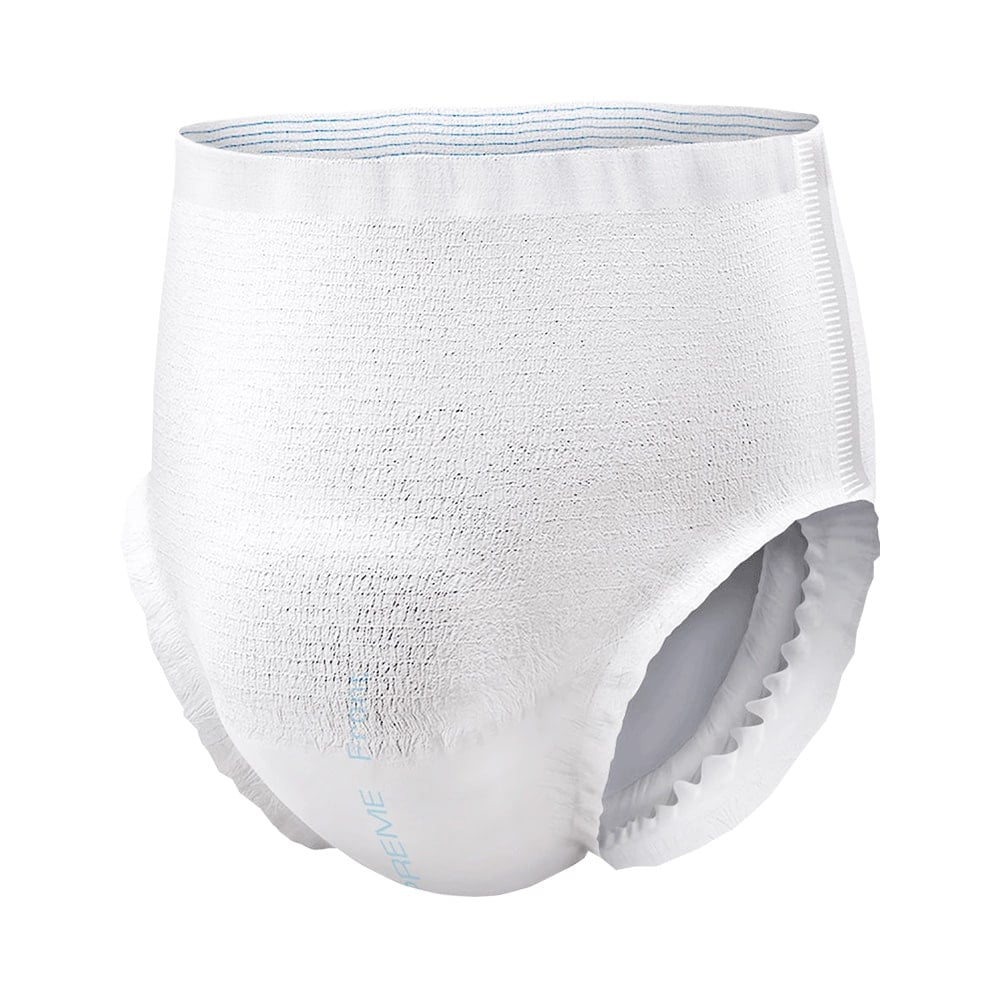 Adults who prefer underwear-style diapers should consider pull-up diapers. Pull-up diapers are worn by individuals stepping into the leg openings and raising the product up to the waist. GoSupreme offers up to 8 hours of protection and is ideal for moderate to heavy incontinence. This absorbent underwear offers men a unique fit with improved leg elastics for day and night protection.
Benefits of pull-ups: no need to adjust the fit around the waist, resemble regular underwear.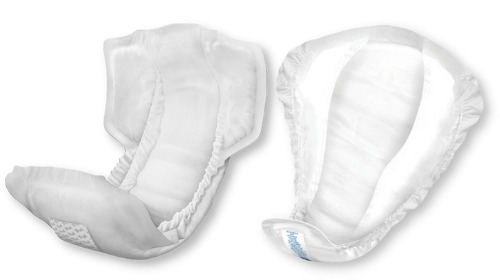 Liners, also known as large-shaped pads, are designed to go inside regular underwear. They have a waterproof backsheet, so men and women can easily change them. NorthShore offers many sizes and styles of liners. Some liners can be used for bowel leakage, while others can be used for heavy bladder leaks.
DynaDry Supreme is a unisex liner made for both urinary and bowel leakage. It is longer than liners you will find at stores, so we suggest individuals interested in this product request samples.
Men managing lighter leaks can try DoubleStop Male guards for added protection. Women with lighter bladder leakage can try DynaDry pads that offer protection for light urinary incontinence.
Benefits of liners: Easy to dispose of, can be worn in regular underwear.


Incontinence may be caused by post-traumatic stress, spinal cord injuries, or other situations. Remember that incontinence is manageable with treatments and support. Absorbent incontinence products are available for various types of incontinence and lifestyles.
NorthShore believes in opening the conversation and breaking the stigma against incontinence. The more we can talk about it, the less alone those managing incontinence feel. If you or someone you know needs additional support, please visit the
resources
and
bladder health page
.
Shop Products Featured In This Article
Please login to access your saved items list. If you don't have an account, create one today to start your list.