The Essential Mother's Day Gift Guide to Help Mom Feel Her Best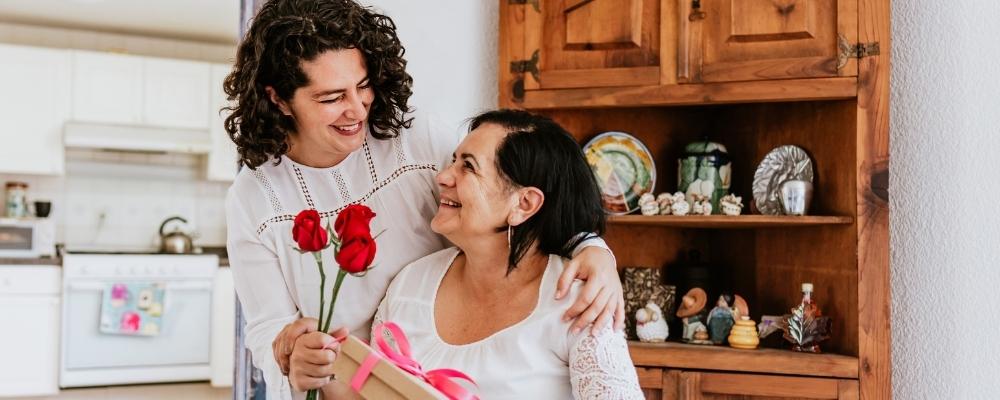 Think of the last gift you gave your mom. Was it a gift card? Or maybe a piece of jewelry? How did it make mom feel?
Gifts are more than wrapped items. They are about letting loved ones feel appreciated and cared for. Gifts can be experiences, activities, or products to help them live their best life.
As Mother's Day approaches, we want to give our best suggestions for mom. We will mention thoughtful gift ideas and our best female incontinence products that can help her feel her best.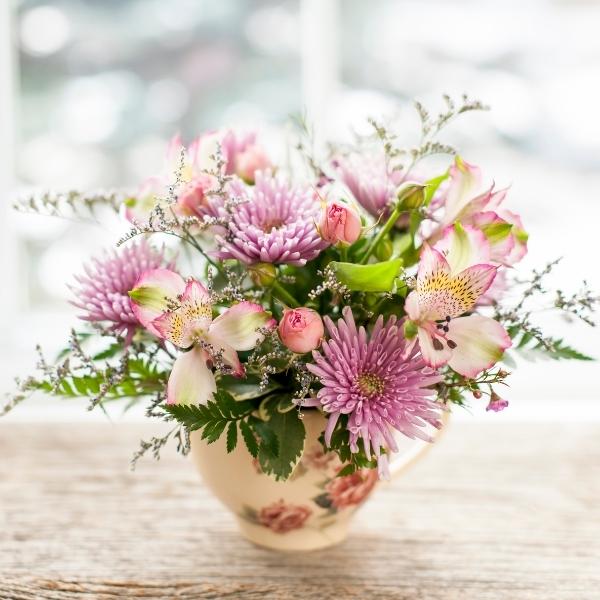 Gift Idea #1: Farmgirl Flowers
If your mom or mother-in-law loves florals, consider Farmgirl Flowers. Farmgirl offers one-of-a-kind floral arrangements. Choose from an array of burlap-wrapped seasonal flower arrangements, vases, and even plants!
Farmgirl offers various gift options, including floral arrangements with coffee, cookies, and jewelry!
Do you know the physical benefits of flowers? According to a survey done by Rutgers, the presence of flowers has been shown to trigger positive emotions and feelings of life satisfaction. Brighten up her home and mood with a beautiful flower arrangement.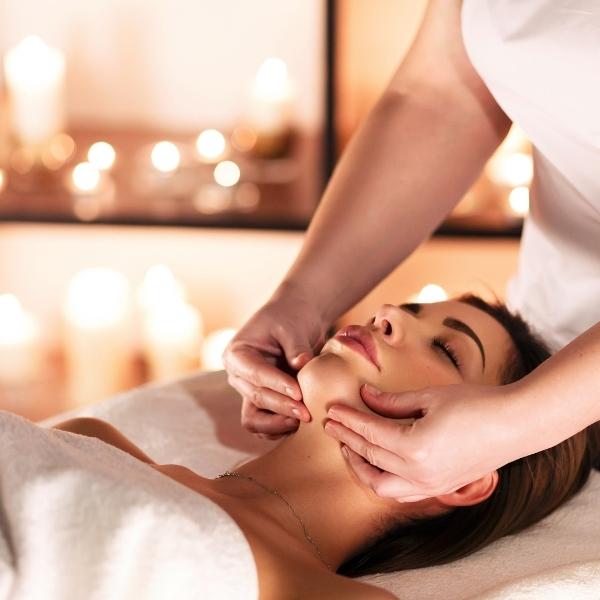 Gift Idea #2: Massage (Spa Services)
Does your mother need the gift of relaxation? If so, consider gifting mom a spa service. According to MayoClinic.org, massage therapy has been shown to help with reducing stress, pain, and tension. Research also shows that massage can help with anxiety, digestive disorders, and lower back pain.
Mom may benefit from this type of therapy. Talk with her doctor to see if this would be suitable for her. She can choose from deep tissue, reflexology to Swedish massages.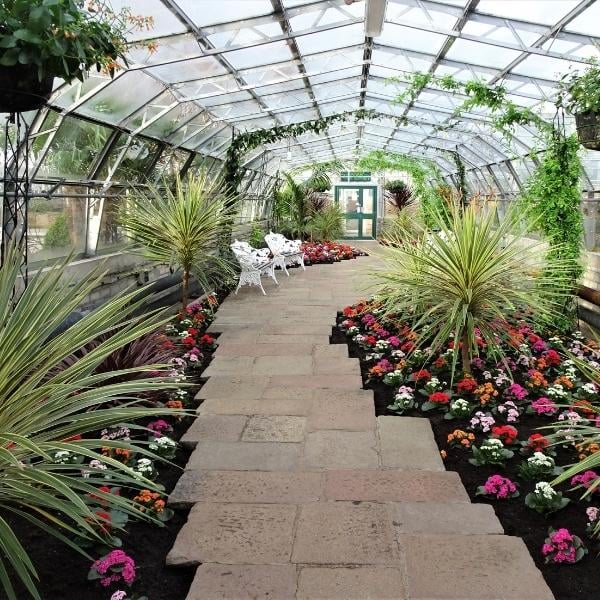 Gift Idea #3: Experience Gifts
What does your mother enjoy doing in her free time? Does she like theater or attending sporting events? Quality time with relatives is essential to their well-being and ours. Seniors may be alone for periods which may result in loneliness. Dedicating time to our family is one of the best ways to show them how much they mean to us.
Other experience gift ideas include:
Botanical Gardens

Parks and conservatories

Theme/amusement Parks

Afternoon Tea

Sports games
Is your mother managing bladder or bowel incontinence? One of the best gifts you can give her is the gift of peace of mind and protection. While it may be challenging to manage forms of incontinence, there are styles of products for women of all ages. NorthShore offers products for light to total incontinence. Learn the best female incontinence pads mom can use to stay protected.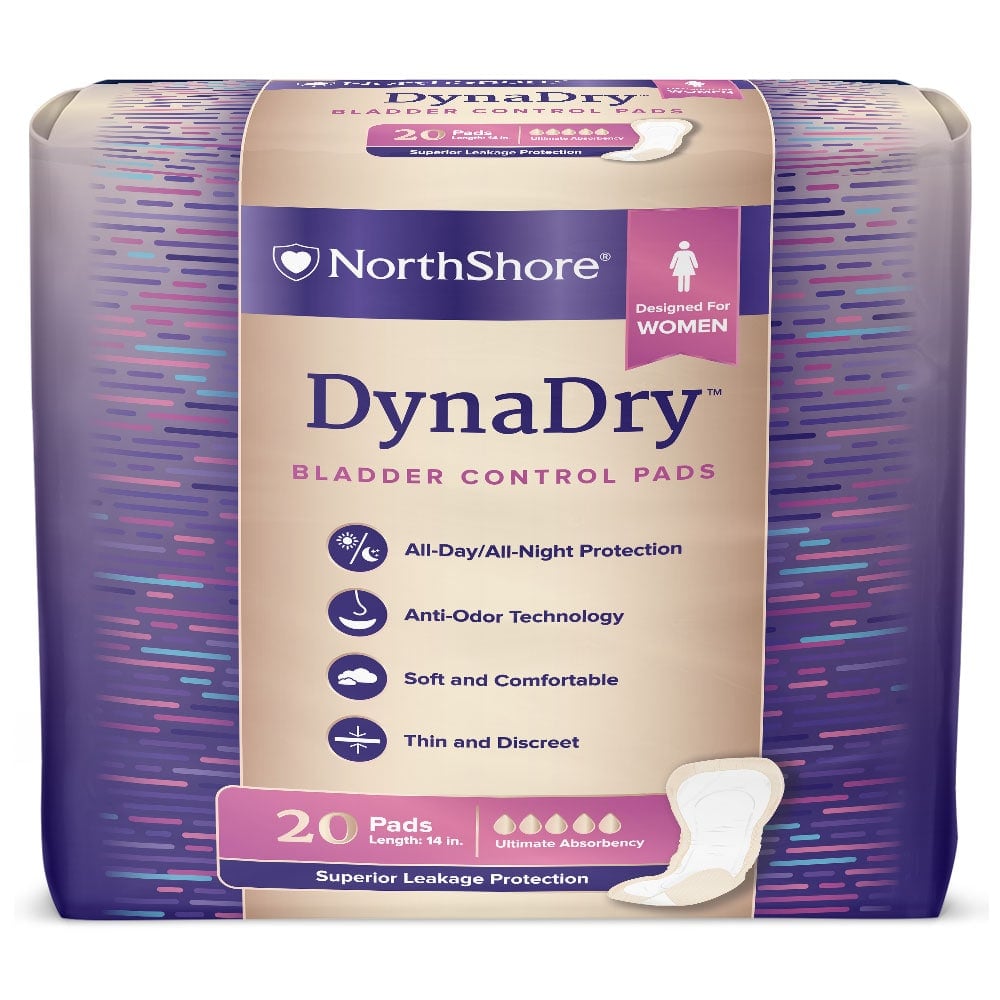 Incontinence in women can happen at any age. Give mom peace of mind with reliable female incontinence pads offered at NorthShore.
DynaDry Pads are super-absorbent and a trusted option for women looking for a more heavy-duty pad. The pads can be used in regular underwear and contain moderate bladder leaks. DynaDry pads offer an adhesive strip to secure in regular underwear, making changing easy and discreet.
DynaDry features include:
Excellent absorbency

Contoured (figure 8) shape

Waterproof backing

Gentle elastics
DynaDry Pads are 7 x 5 x 7 inches and are latex-free.
"I love these pads! I feel so confident in them because I know I won't leak through. They're very long and wide making them very protective. Thank you, Northshore!" - Ruth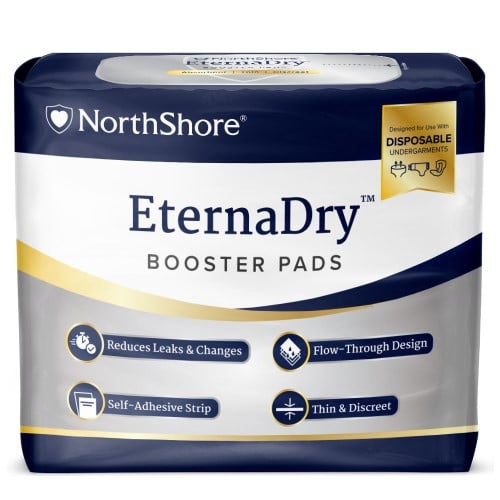 If mom uses adult diapers, she can benefit from additional leak protection with booster pads. Booster pads are designed to be used with absorbent incontinence products. Simply place the booster inside the product to add absorbency. Booster pads also prevent leaks onto clothing and cut down on diaper changes.
Mom can use booster pads with her preferred brief, pull-on or liner to help her stay drier day and night.
EternaDry features include:
Maximum absorbency

An adhesive backing

Microsorb lining for quick wicking

Contoured shape for added security
"I bought a case of the booster pads, and I now use them every day!" - Sarah
Whether we are celebrating our mothers or individuals who fill the role of our mothers, let the woman in your life know how special she is with gifts that make her feel loved.
Flowers, spa treatments, and outings are ways to help her feel special. Products can also make a difference. Female incontinence products such as DynaDry Pads and EternaDry Booster Pads offer absorbency, protection, and comfort to give her peace of mind.
No matter what you give mom this Mother's Day, give her the best in every category.
Please login to access your saved items list. If you don't have an account, create one today to start your list.