How to Insert a Booster Pad and End Urinary & Bowel Leaks [VIDEO]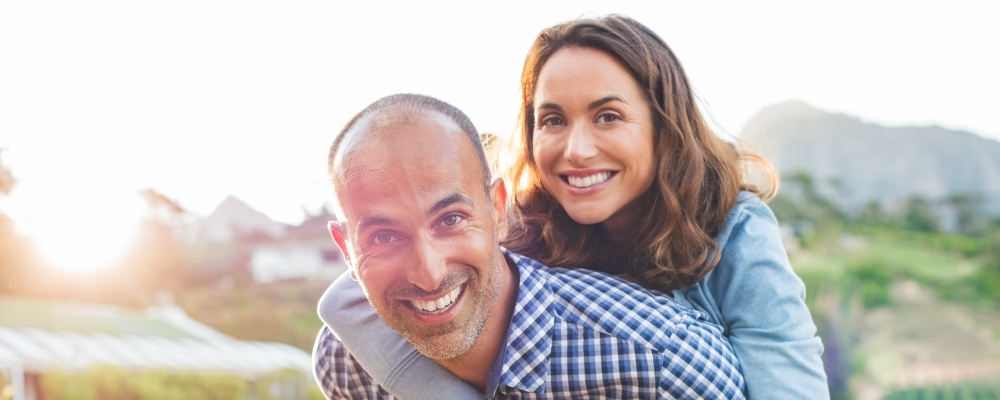 It can be difficult to visualize how to use booster pads, especially if you've just begun your journey with using incontinence supplies. While everyone uses them differently, we wanted to show you recommendations and tips for getting the most out of this incontinence product for coverage and leak protection.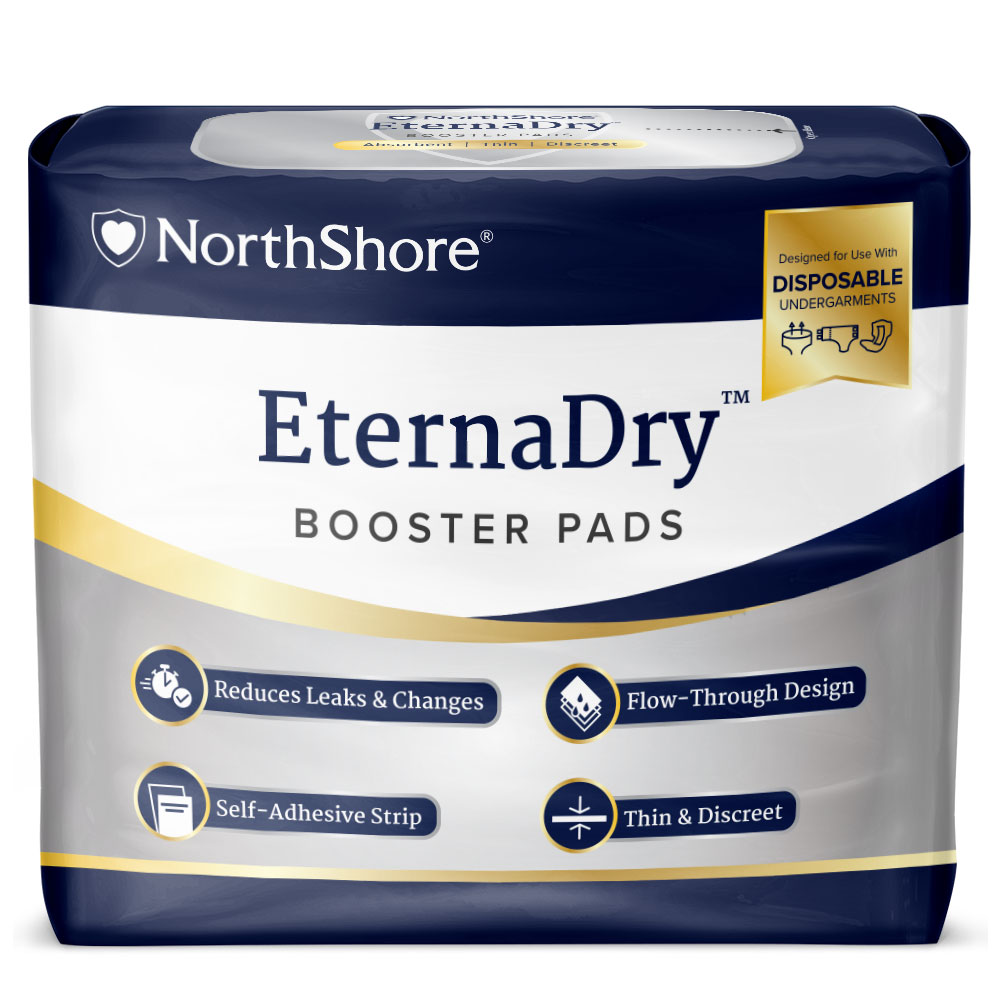 EternaDry Booster Pads

Here's Why People Use Booster Pads:
To extend the life of current disposable tab-style briefs or pull-up style underwear

To use at night for added protection – they are great for side sleepers

During the day to go out and about ("just in case" situations)

To decrease the need for multiple changes due to accidental leaks
NorthShore Booster Pads are available in five sizes from X-Small to 2XL. This article addresses the important elements in selecting and using them correctly to get the most capacity needed to live life to the fullest.


How to Select the Right Booster Pad
Make sure you're using the right size disposable tab-style brief or pull-on underwear - if you're not wearing the right size, then you probably won't select the right booster pad.

Find the right shape booster pad - NorthShore offers a rectangular shape for sizes S-XL as well as a contoured shape for 2XL. If your underwear or brief is larger than XL, the contoured shape may be your best bet for coverage in the front and rear.
Typically, you want the size of the booster to be the same as the absorbent brief or protective underwear that you're using, or use a smaller size booster. If you use booster pads that are too big, urine may spill over the leak guards and open the door to leakage. The booster pad should be placed between the leak guards, in the core of the tab-style brief or pull-on.
The size you use and how you properly set the booster pad is important. To find the best booster pad, you first have to find your correct size in your primary undergarment. Use a measuring guide and take the time to record body measurements to find the best-fitting product.

Watch the video for key features and instructions on inserting a booster pad properly, which include:
Step 1. Remove the outer layer and peel off adhesive strip

Step 2. Place pad inside disposable undergarment

Step 3. Adjust pad as needed so it fits between the leak guards
NorthShore Booster Pads - Added Absorbency & Extended Protection
Booster pads can do wonders for people, but if you get the wrong size, you won't see the results you're looking for. So, are you ready to end the leaks?
Shop NorthShore

booster pads

,

tab-style briefs

and

pull-on underwear

for needed protection and coverage from leaks and accidents. Or call Customer Care & Service at (800) 563-0161 for assistance. Request samples of these and other incontinence supplies at anytime.

Thank you so much for reading our blogs!

Did you know NorthShore has helped millions of people manage incontinence with life-changing absorbent products? It's so amazing to hear their stories.

We also want you to know we have trained product advocates that provide a personal experience by working with each customer to find the best product for their situation.

Find out for yourself today!
To get in touch, simply provide your contact details below and your personal product advocate will reach out.


Please login to access your saved items list. If you don't have an account, create one today to start your list.