6 Reasons Why Family Caregivers Appreciate NorthShore Incontinence Products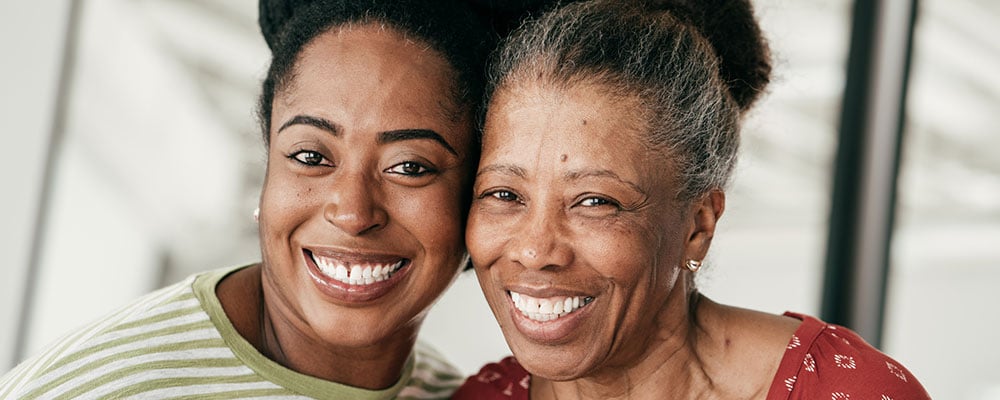 How many times have you been disappointed with adult diaper samples that don't meet your loved one's needs? Probably too many times to count! You're not alone. Many times individuals using these products are in the wrong size or using the wrong style.
We understand the difficulty to find the best product with all the brands available. Luckily, NorthShore offers samples of our premium adult diapers to help you find a product that works, faster.
Here are 6 reasons why you may want to consider NorthShore samples if you haven't already!
1. Larger Sizes Of Adult Diapers
If you look for absorbent products in most stores, you're probably not going to see incontinence products over XL size. If your loved one needs protection over the XL size, NorthShore has absorbent underwear and tab-style brief options for you.
2. Incontinence Products for People with Unique Body Types
The leg and thigh areas are important when choosing incontinence products. Whether the individual is using underwear or tab-style briefs, the product should never be too loose or too tight around either area.
NorthShore created two styles of revolutionary absorbent underwear that helps accommodate individuals with slim and curvy thighs. If the underwear is too tight around the thighs, it will cause discomfort. If the leg areas are too loose, leakage will occur.
The GoSupreme Pull-Up Style Underwear is ideal for people with thinner legs, the leg openings are smaller than other underwear.
The FlexSupreme Pull-Up Style Underwear is ideal for people with curvy legs and thighs, the larger leg openings are larger than other styles of underwear.

"Bought these (GoSupreme Underwear) for my 9-year-old for traveling. They are very absorbent and have nice thick padding from front to back. Thank you, NorthShore for the samples! Size small was tight on his legs but medium fits perfect." - Sandy P., Arizona Resident, NorthShore Customer

NorthShore MEGAMAX Tab-Style Briefs offer massive absorbency for individuals managing total urinary and bowel incontinence. Offering up to 12 hours of protection, tall leak guards and excellent odor protection, this is the brief to try.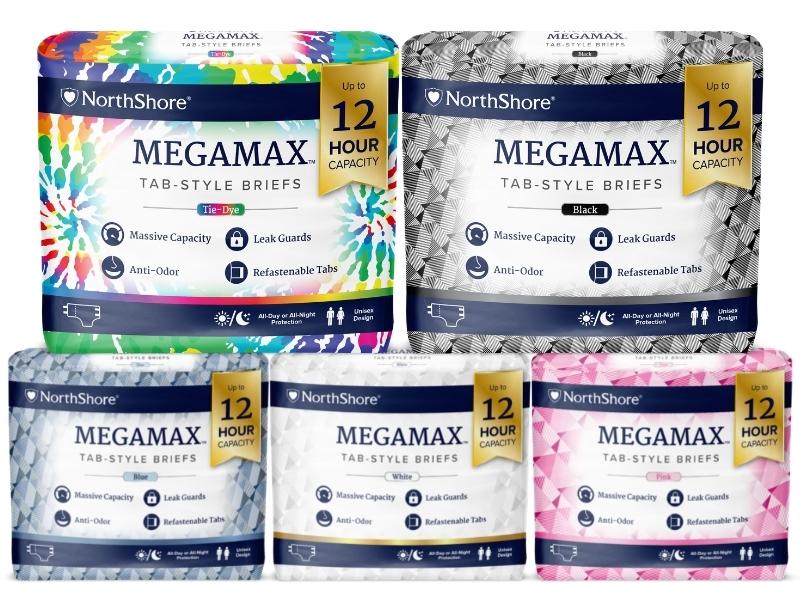 3. Adult Diaper Samples in Stylish Options
White tab-style briefs can feel clinical, so NorthShore now offers new, colorful absorbent briefs to keep your loved one feeling more protected and confident. In addition to MEGAMAX Briefs, choose from different colors of NorthShore Supreme Briefs.

Supreme Lite Briefs can offer up to 6 hours of protection and are 20% less bulky than the Supreme Briefs, making them a great option for people that may not need as much absorbency.

Find out how the Supreme Lite Briefs are changing the way people feel about wearing adult diapers.
NorthShore Supreme Lite Briefs are available in purple, green and blue and classic white. Which color do you think your loved one will choose?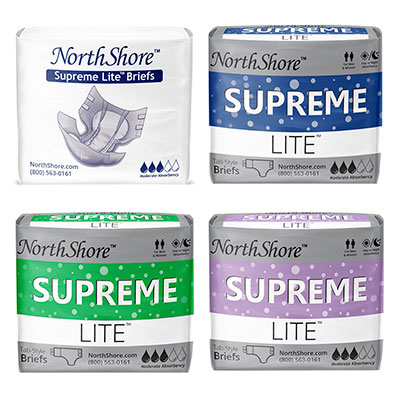 "The products I have received have proven to be a great asset in dealing with my mother's incontinence. Supreme Lite Briefs are great!" - Veronica G., Minnesota Resident, NorthShore Customer

4. Samples of Incontinence Products for Overnight and Daytime
NorthShore carries both moderate to heavy absorbent underwear for your loved one's needs day and night. Whether Mom needs more absorbent underwear at night or Dad needs a better-fitting daytime brief, we have options for them both.
"I bought these for my Dad, he is 96 years old. We ordered the NorthShore FlexSupreme™ Underwear and he is so delighted. Not only do they fit well and feel great on him, but there is no leakage at all. He wears them all night long and wakes up fresh and dry. It has made a world of difference in his attitude. Thank you from my Dad and I." - Ginger K., Nevada Resident, NorthShore Customer

5. Samples of Premium Incontinence Supplies Caregivers Rely On
NorthShore offers samples of the essential incontinence products caregivers want for added cleanliness and protection, such as adult wipes and chux.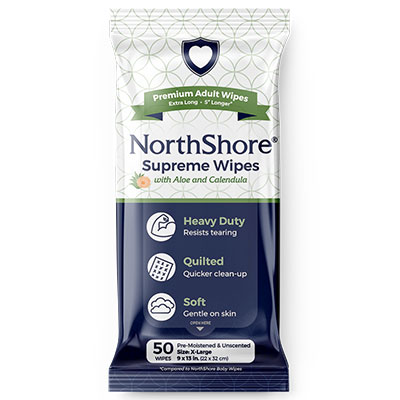 NorthShore Supreme Quilted Wipes are heavy-duty, resistant to fingernail tears and are great for keeping skin moisturized. This economical yet super strong wipe is 9" X 13" in size and allows you to pick up more, which means you may not have to use as many wipes at a time.



NorthShore Premium Disposable Chux - If you're looking for moderately absorbent (chux) underpads that your loved one can use at night, these are ones to use! Save time and skip the cleaning!
"Needed some undergarments for mom and with the order came a sample pad. With her incontinence problems, we tried them (NorthShore Premium Blue Disposable Chux) out and loved them. Very durable." - Bob H., Virginia Resident, NorthShore Customer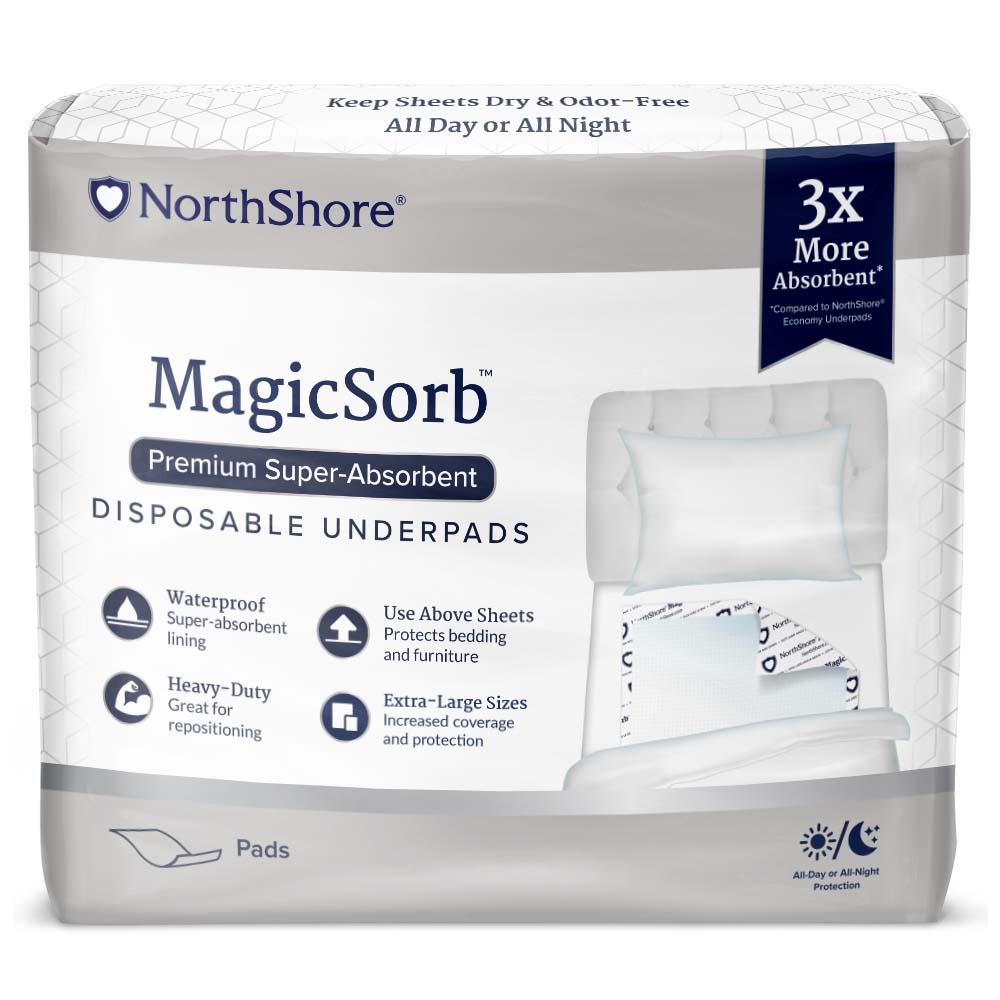 NorthShore MagicSorb Underpads are the two most absorbent and largest chux we have on the site. We carry two styles one with a breathable backing option and one with plastic backing. These chux wick away wetness from the body and can be used for repositioning.
6. Samples Beyond Adult Diapers
We also offer samples of incontinence pads for women, guards for men and booster pads.
As you may already know, bladder or bowel leakage output can change over time. When the individual's needs change, the product should change as well.
If Mom or Dad happens to need a lighter or more absorbent product in the future, we have products for them. To find the best booster pad, you first have to find the correct size in the primary undergarment.
Use a measuring tape and take the time to record your loved one's measurements or use our Measuring Guide. Once you have the correct size undergarment, you're one step closer to finding the best size booster pad.

Are you ready to see for yourself why caregivers love NorthShore?

Order your samples

today and try before you buy. If you need further assistance, contact our Customer Care & Service team at (800) 563-0161.


Thank you so much for reading our blogs!

Did you know NorthShore has helped millions of people manage incontinence with life-changing absorbent products? It's so amazing to hear their stories.

We also want you to know we have trained product advocates that provide a personal experience by working with each customer to find the best product for their situation.

Find out for yourself today!
To get in touch, simply provide your contact details below and your personal product advocate will reach out.


Shop Products Mentioned In This Blog
Please login to access your saved items list. If you don't have an account, create one today to start your list.