Disposable Underpads - Chux
Often referred to as chux, bed mats or sheet protectors, the waterproof underpads listed below represent the finest quality bed and furniture protectors on the market available in a wide selection of absorbencies, sizes and price ranges. These multipurpose pads are commonly used to protect sheets and reduce laundry from bedwetting or diaper leaks as well as for baby changing pads, puppy pads and for protecting wheelchairs, recliners or other seating. Please feel free to call our care experts at 800-563-0161 with any questions.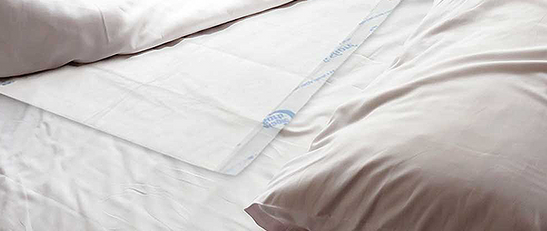 Displaying
1
-
5
of 5 products.
Displaying
1
-
5
of 5 products.
NorthShore Disposable Underpads (Chux) Comparison Chart
Which One Will You Choose?
Quick-Wicking Heavy Duty Lining
Quick-Wicking Heavy Duty Lining
Quick-Wicking Heavy Duty Lining
Quick-Wicking Heavy Duty Lining
Quick-Wicking Heavy Duty Lining
Quick-Wicking Heavy Duty Lining