Underpads & Bed Pads
Flat absorbent pads that protect upholstery, sheets, wheelchairs and other surfaces. Available in washable and disposable styles in a variety of sizes.
Other Products that Complement Tab-Style Briefs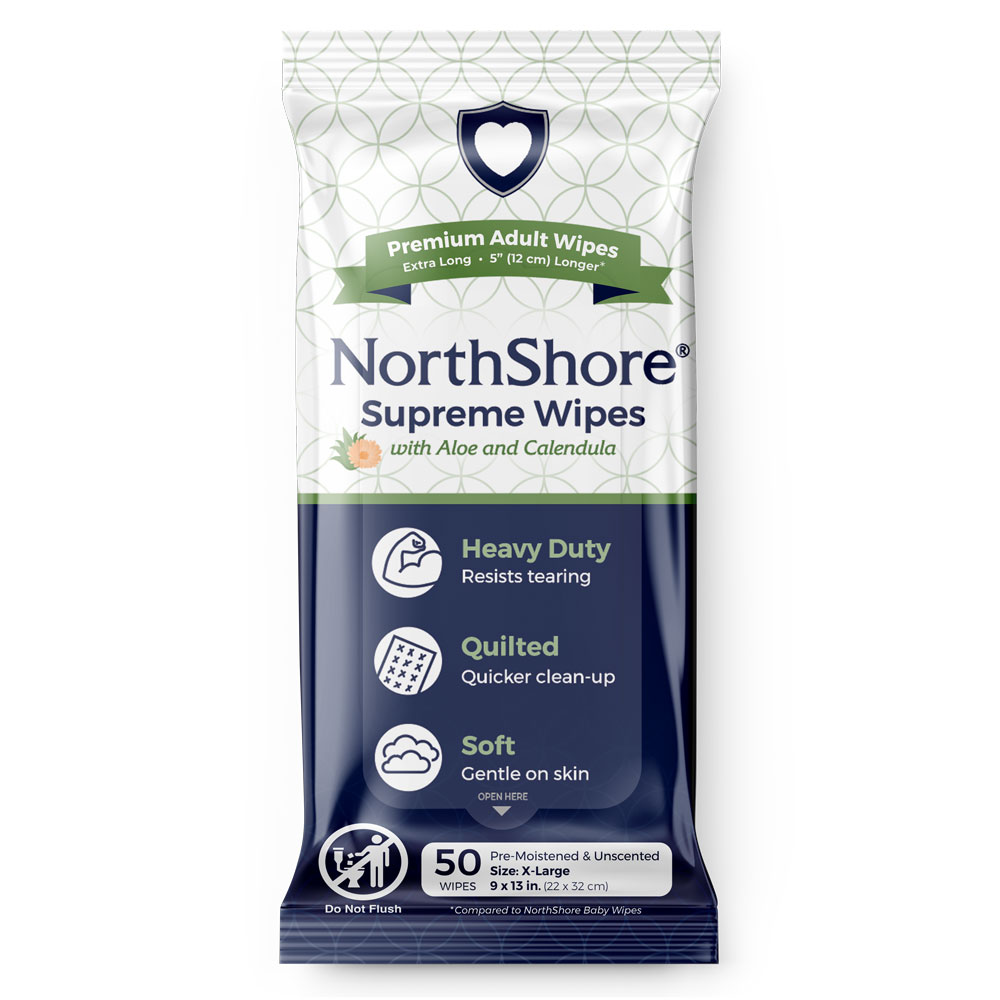 NorthShore Supreme Heavy-Duty Quilted Wipes, X-Large, Pack/50
Starting at $6.99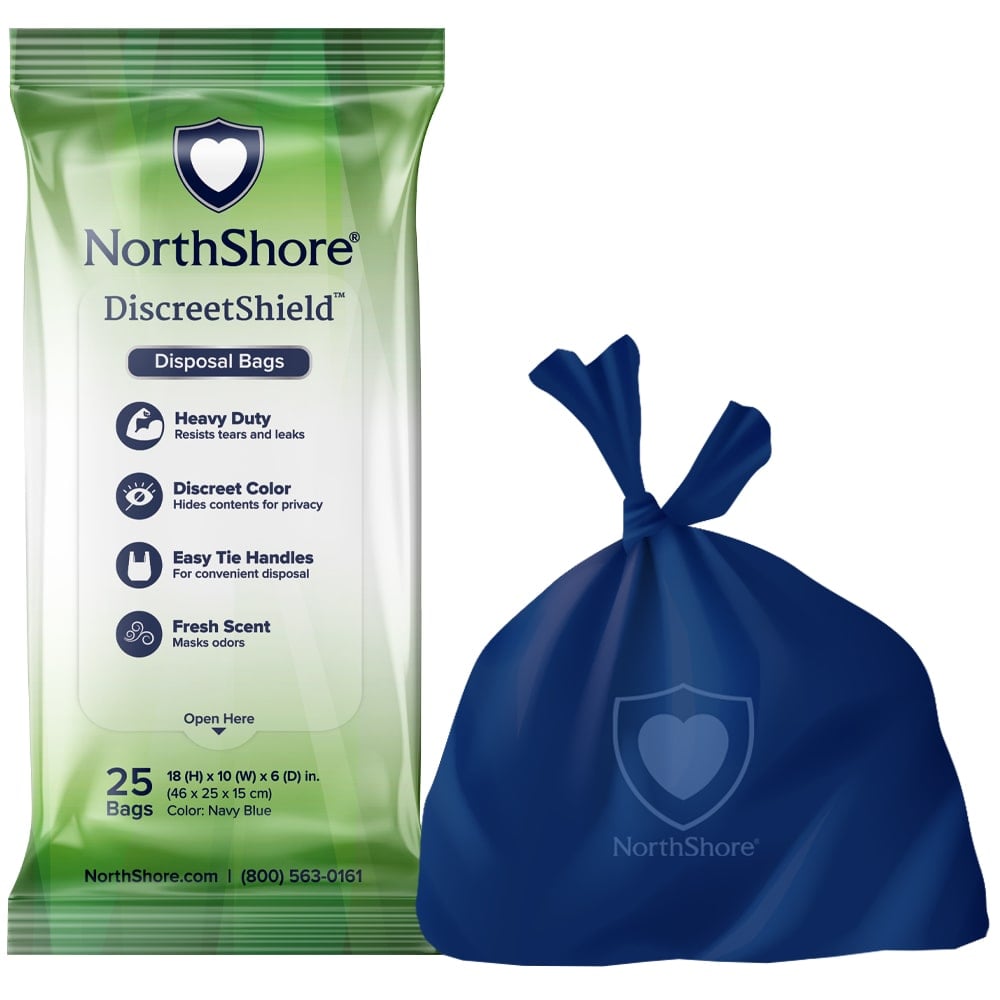 NorthShore DiscreetShield Disposal Bags, Pack/25
Starting at $6.99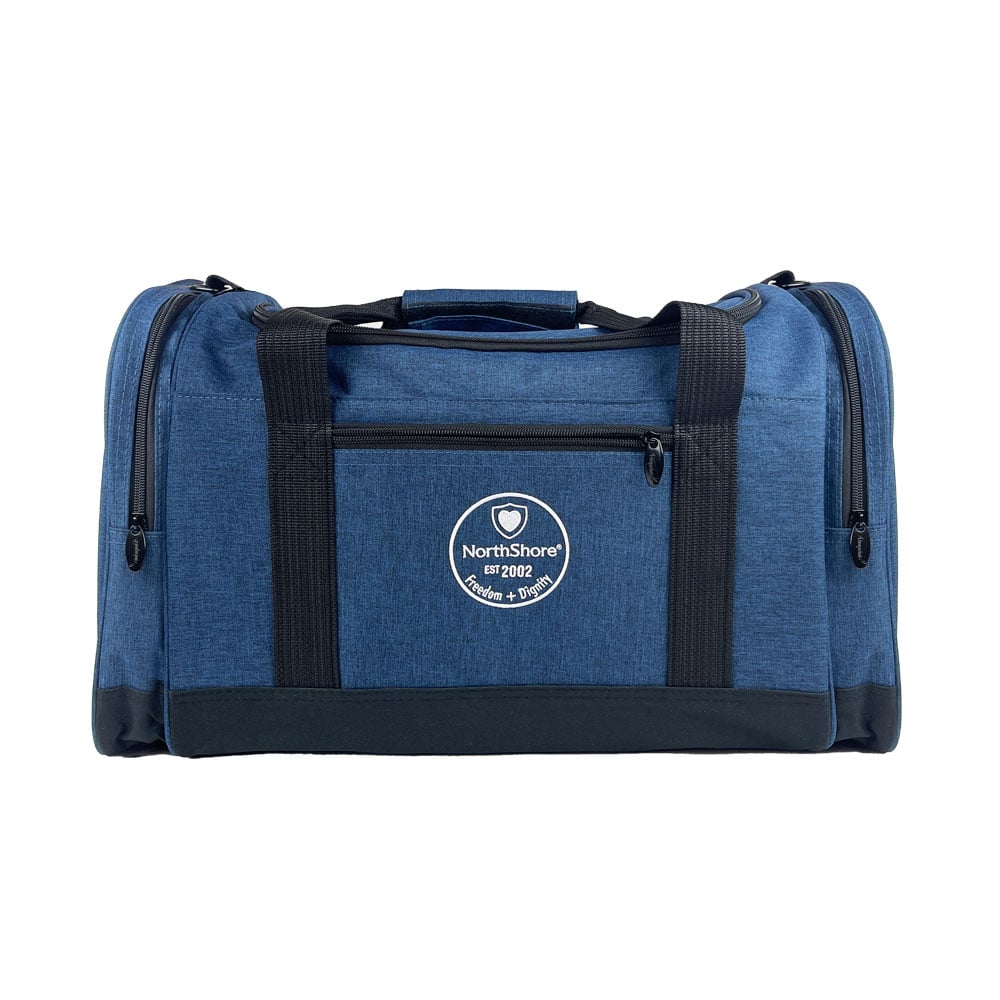 Starting at $39.99
Looking for an Extra Boost of Protection?
NorthShore EternaDry Booster Pads Diaper Doublers
Starting at $3.99
A Booster adds absorbency to a disposable undergarment. When filled with liquid, it flows through into the diaper or brief. NorthShore® EternaDry® Booster Pads have higher absorbency, more sizes & lower cost than most other brands. Slim, soft & super-absorbent. Has adhesive backing that holds it in place and enables you to stack multiple boosters.
READ MORE
NorthShore Disposable Underpads (Chux) Comparison Chart
Which One Will You Choose?
Quick-Wicking Heavy Duty Lining
Quick-Wicking Heavy Duty Lining
Quick-Wicking Heavy Duty Lining
Quick-Wicking Heavy Duty Lining
Common Questions Related to Underpads and Bed Pads
Regardless of age, size or incontinence type, these products help to prevent leakage onto linens, sheets, furniture and other surfaces. At NorthShore, we have washable and disposable bed pads in numerous sizes, absorbency levels, styles and even colors.
What Incontinence Products for Beds Are Available?
Some of the incontinence products for beds we carry include:

• NorthShore MagicSorb Air Disposable: These disposable underpads are designed for breathability. They help improve airflow to reduce heat buildup. Our MagicSorb Air bed pads are useful for individuals concerned with preventing skin dryness.
• NorthShore Champion XD Washable: Champion XD is a waterproof bed pad with maximum absorbency. It is comfortable against the skin, and the blue color hides wetness.
• NorthShore MagicSorb Disposable: This disposable underpad works well for long-term, heavy-duty use. The extra-long style makes it ideal for use on beds and other furniture.
• NorthShore Premium Super-Absorbent: These disposable bed pads come in three sizes and multiple absorbency levels.
• NorthShore Economy Disposable: Disposable bed pads available in five sizes. They work best for light absorbency.

NorthShore Care Supply has everything you or your loved one needs to handle urinary leakage and/or bowel incontinence. Learn more about products like pull-on underwear, incontinence pads and guards and tab-style adult diapers for even more protection while managing incontinence. Whether you are looking for briefs with tabs, for males or females, plus or youth sizes or overnight protection, we are happy to help.
READ MORE
Buy Bed Pads for Incontinence From NorthShore Care Supply Today
Find washable and disposable bed protector pads at NorthShore today. We offer discreet shipping and kind, caring service. If you are not sure which product will work best for you or your loved one, try our Product Finder. You can also contact one of our Customer Care and service experts for more information.
Please login to access your saved items list. If you don't have an account, create one today to start your list.