Managing Bowel Incontinence? Learn The Best Products To Use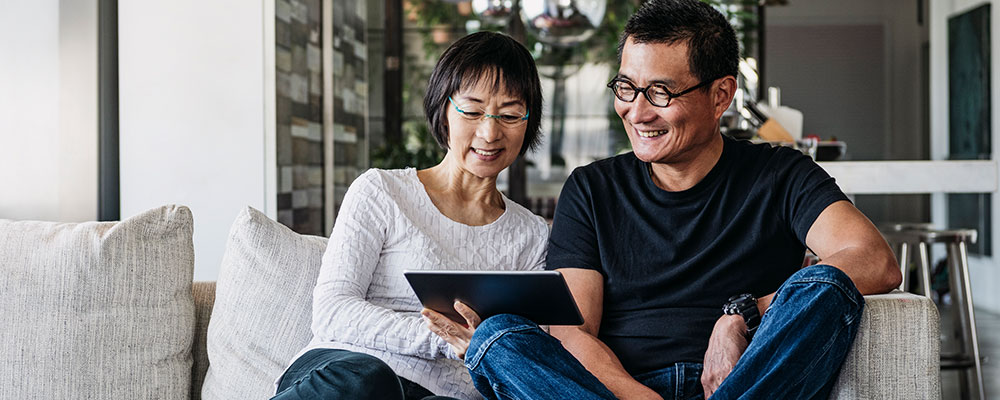 How often do Americans talk about number two? Not often. But being informed on common issues related to this area can be helpful for individuals who have recently started managing incontinence.
According to the Cleveland clinic, many Americans have difficulty moving their bowels.
"Almost everyone will experience some rectal itching, pain, or bleeding some time during his or her life," according to the University of Michigan Health. These problems may go away on their own or with treatment.
Sometimes symptoms may worsen. Usually, the first sign of a problem is when the anal area appears red and irritated. Bowel issue conditions affect people of all ages. A woman in her 30s may experience anal leakage after childbirth, while an older man may show signs of bowel incontinence after experiencing a stroke.
At NorthShore, we believe education is helpful while managing incontinence. We will talk about bowel incontinence with our product suggestions.
Why Am I Leaking from My Rectum?
The rectum refers to the last four or five inches of the digestive tract. The rectal outlet or opening is called the anal canal or anus. Anal leakage, known as anal seepage, is a loss of control of the anal sphincters. Anal leakage is when the muscles do not hold in stool and cause inflammation.
Leakage can consist of various consistencies of feces, rectal fluid, mucus, or blood. There are several common causes of rectal pain and leakage. Discuss with a healthcare provider if you think any of the following is causing bowel incontinence for you or a loved one.
What Causes Anal Leakage?
Diarrhea, loose, watery stools typically caused by another condition.

Constipation is when a person has difficulty passing bowel movements.

Hemorrhoids prevent muscles around the anus from completely closing.

Neurological Diseases such as MS and Parkinson's disease are a couple of conditions that can affect the nerves of the rectum, anus, and pelvic floor.

Nerve Damage results from a brain or spinal cord injury or chronic heavy straining to pass stool.

Rectal Prolapse causes the rectum to drop through the anus.

Anal Fissure, Anal Fistula, or Abscess

Inflammatory Bowel Diseases (IBD), such as Crohn's disease, are chronic inflammation of areas within the digestive tract.
Treatments for Bowel Incontinence
Although many people are embarrassed to discuss anal leakage, talking with a medical professional is crucial to treatment. A doctor can help you or a loved one identify treatments such as the following:
Dietary Changes, which may focus on fiber or liquid intake
Over-the-Counter and Prescription Medications
Pelvic Floor Muscle Exercises
Bulking Agents

Surgery to treat injuries
Aside from treatments, individuals who are managing bowel incontinence may also benefit from absorbent, disposable products to use day and night. Today, there are many options of products to use in place or alongside regular underwear.
Incontinence Products to Help with Anal Leakage
When searching for bowel incontinence products, pay attention to the style and size of the products. We recommend individuals record performance and possibly ask a caregiver to take any additional notes.
Accurate hip and waist measurements are also helpful. We recommend ordering samples to determine which product works the best. We will discuss the top-selling bowel incontinence products by category.

Adult Diapers for Bowel Incontinence
Plastic-backed briefs are some of the best products for bowel incontinence. The smooth plastic exterior helps prevent sagging and with odor containment. MEGAMAX is a top-selling brief and offers up to 12 hours of protection. The brief includes tall leak guards, a super-absorbent core, and many other features. NorthShore also has a breathable version of the MEGAMAX for those looking for a breathable option.

Pull-Up Style Diapers

Pull-on diapers resemble regular underwear. They offer a comfortable, elastic waistband, tall leak guards, and an absorbent core. GoSupreme Underwear is the most absorbent pull-on style underwear on NorthShore. Offering up to 8-hours of protection, a low-profile design, and secured leg cuffs, GoSupreme is the top choice for active individuals managing bowel leaks.
Disposal Bags & Other Supplies for Bowel Incontinence
DiscreetShield Disposal Bags contain odors from soiled products and make cleanup easy. They offer a fresh powder scent, sturdy handles, and a wide opening for discreet disposal.
Supreme Quilted Adult Wipes are hypoallergenic, quilted, and soft on the skin. Use them during product changes or during the day for a quick refresh.
TRIFECTA Diaper Covers work as an additional layer of protection. Diaper covers are for anyone using absorbent incontinence products. Diaper covers are washable, secure, and prevent leaks from getting onto clothing. TRIFECTA covers are breathable, reusable, and waterproof. Available in sizes XS-2XL.
DynaDry Supreme Liners are the most reliable bowel incontinence pads. They offer coverage in the front and rear to help contain large bowel voids. Use DynaDry Liners with regular underwear for a discreet fit. Available in sizes Medium to 2XL.
While not a desirable topic, staying informed can help with managing incontinence. Bowel incontinence is manageable with the help of a healthcare provider, absorbent products, and other support.
Support Groups
Individuals managing bladder or bowel incontinence may feel alone, stressed and anxious. However, support groups are available. Many national and local organizations offer a variety of free education, information, and resources. Below are some of the most popular support group organizations.
The Simon Foundation for Continence
Managing incontinence can be difficult, but having support, professional care, and trusted bowel incontinence products can help. Remember to talk with your doctor about your specific symptoms.
NorthShore offers briefs, protective underwear, and other supplies to give individuals peace of mind. If you have any questions about the products mentioned, please call us at (800) 563-0161.


Thank you so much for reading our blogs!

Did you know NorthShore has helped millions of people manage incontinence with life-changing absorbent products? It's so amazing to hear their stories.

We also want you to know we have trained product advocates that provide a personal experience by working with each customer to find the best product for their situation.

Find out for yourself today!
To get in touch, simply provide your contact details below and your personal product advocate will reach out.


Shop Products for Managing Bowel Incontinence
Please login to access your saved items list. If you don't have an account, create one today to start your list.