Teen Athletes and Incontinence: Absorbent and Discreet Bladder Leakage Products That Can Help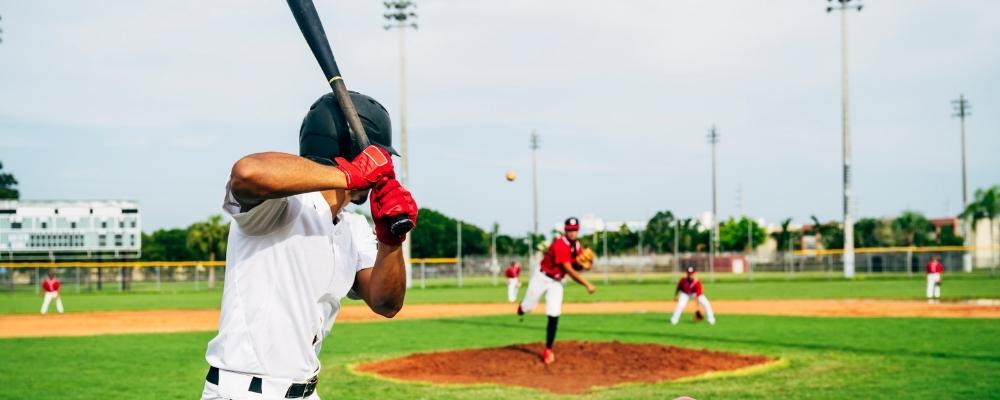 Is your teen involved in sports or other extracurricular activities? According to MUHealth.org, sports help kids manage school work, boost self-esteem, and reduce stress. Sports are a way for our kids to make new friends and stay active. Sports also teach kids about teamwork and collaboration. Did you know that some teen athletes also manage incontinence?
Teenage incontinence affects young athletes today. Many athletes keep their incontinence private because they are too embarrassed to talk with parents or coaches. If your teen is managing leakage, support them and provide them with the best products.

What Causes Urinary Incontinence in Teenage Athletes?

According to Parents.com, 49% of adolescent females experience urinary incontinence. Teenage boys may also leak due to changes in hormone levels or sports injuries. Weak or damaged pelvic floor muscles can result in various types of incontinence. If not treated, leakage may occur during running, landing, or jumping.
Other causes of teenage incontinence can be infection, developmental difficulties, constipation, and diet. Talk with a physician to discuss treatment options. Below are the three most common types of incontinence.
Stress incontinence causes involuntary leaks during exercise or lifting weights.

Urge incontinence can affect any athlete who has to "go" but doesn't have time or access to the bathroom.

Overflow incontinence is when the bladder fills and never gets empty completely.
Talk to Your Teen
It can be embarrassing for teens to talk about leakage with coaches, let alone their parents. Parents can help by creating a safe space with their teens. The more information parents have, the better treatment teens can receive. Conversations surrounding leakage can help you better support your teen. Here are some tips on how to start the conversation with your teen.
Prepare for the discussion - research treatments and causes of urinary incontinence.

Pick the right time and place - timing is key to having a casual but emotional conversation.

Find common ground - bring up a topic that interests your teen to get them comfortable.

Listen to their needs - pay attention to their tone and body language
Remind your teen that you support them and there is no judgment. Remind them that urinary incontinence is common in individuals of all ages. The Simon Foundation for Continence offers resources and support for individuals managing incontinence.
Teenage Incontinence Products That Can Help
Today teens can take advantage of more sizes and styles of incontinence products. Teens may be in-between sizes or need more absorbency. Luckily, NorthShore offers premium guards, pads, protective underwear, and briefs.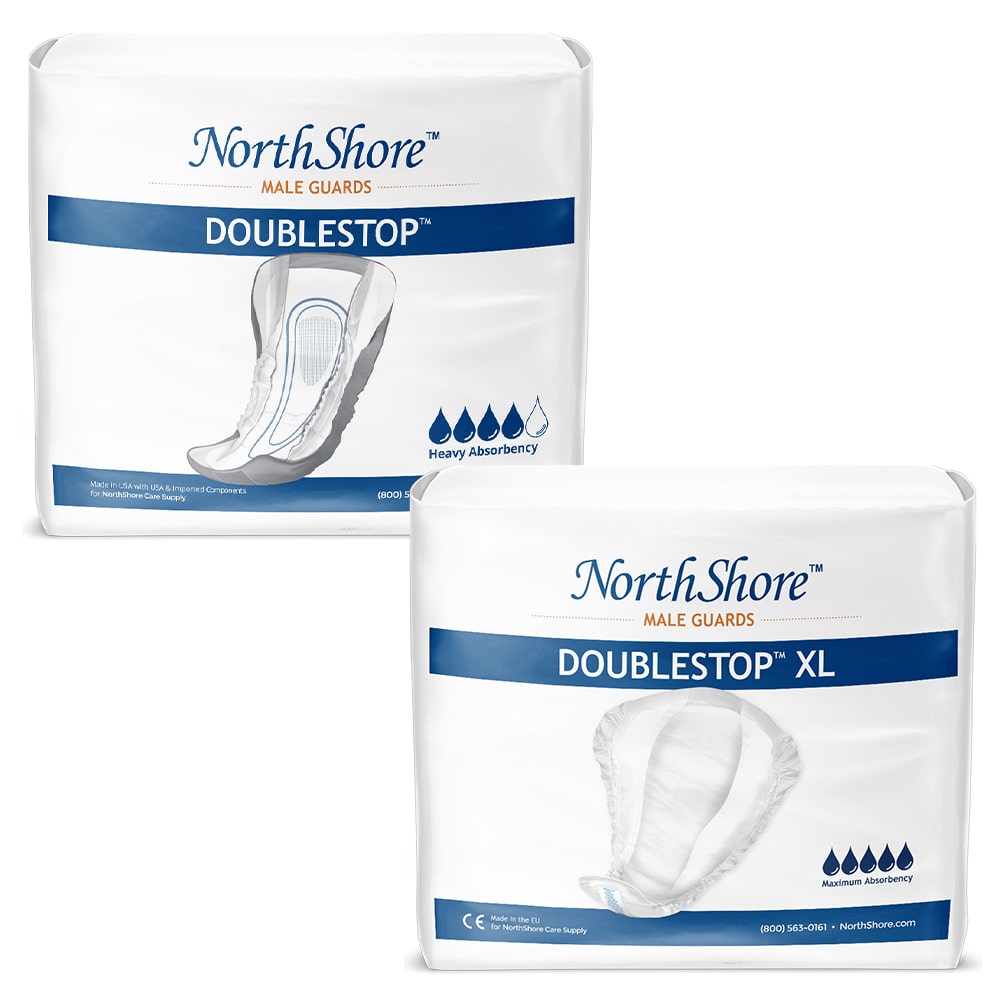 DoubleStop Male Guards contain light to moderate urinary leaks. The triangular shape absorbs frontal leaks better than most guards. DoubleStop guards are available in regular and X-Large sizes.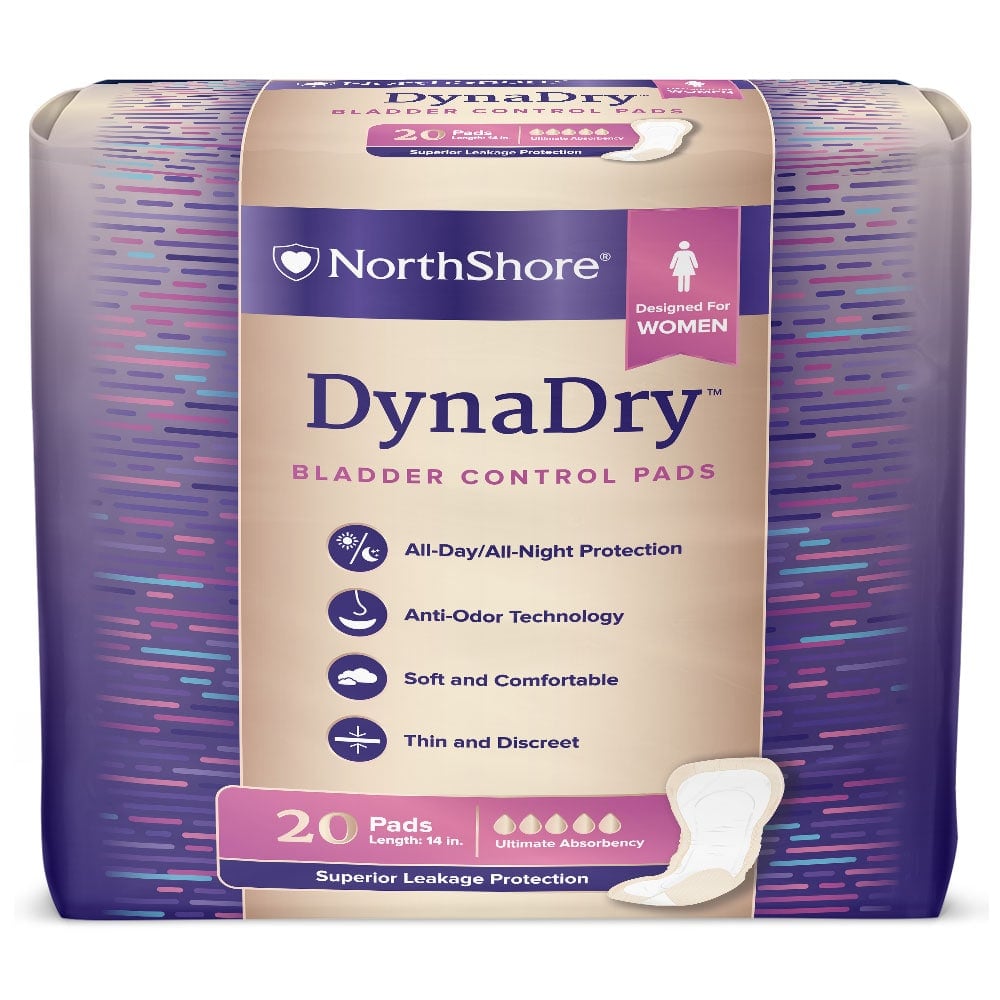 Female teens looking for a reliable bladder leakage pad should consider DynaDry Pads. DynaDry Pads can be used in regular underwear. The figure 8 shape allows for greater comfort and protection in the front and back.
Are you looking for a discreet yet absorbent pull-on underwear? Consider GoSupreme! The form-fitting, low-profile design offers up to 8 hours of leakage protection. GoSupreme is a reliable youth diaper for teens who prefer a pull-on style product. The leg openings are small, ideal for teens with thinner legs. The underwear offers a super-absorbent core, tall leak guards, and a comfortable waistband.
MEGAMAX offers powerful absorbency and up to 12 hours of protection! The premium plastic exterior resists sagging and odors. Teens can express themselves and select from white, black, blue, pink, and tie-dye briefs. MEGAMAX Briefs allow teens to change their briefs discreetly in a locker room.
Teens managing incontinence can enjoy all that sports have to offer. Family support and absorbent products can help. Parents can talk with teens to create a safe, nonjudgmental space. Discussions can help teens feel less embarrassed about their situation. Teens manage challenges daily. Absorbent products can give peace of mind to athletes at any time of the day.
Shop Products Featured In This Blog
Please login to access your saved items list. If you don't have an account, create one today to start your list.