6 Ways to Change Your Diaper Worry-Free In the Gym Locker Room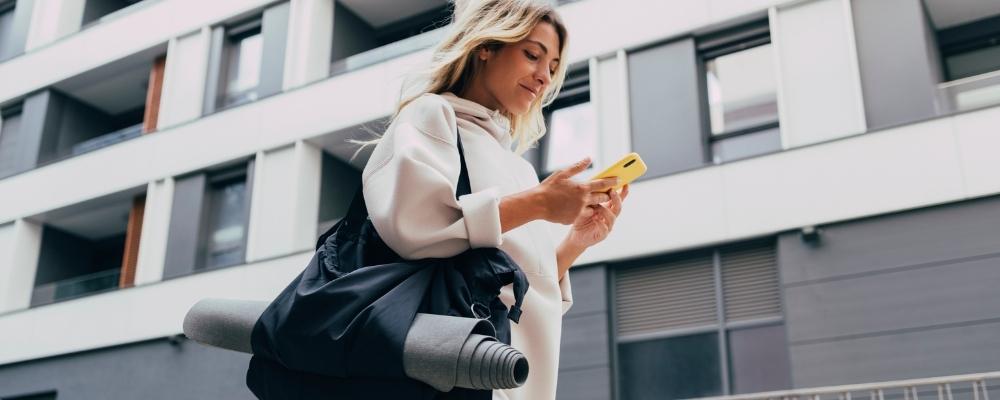 As you walk into the gym and scan your gym membership card you smell the gym air. The loud music blaring from the speakers starts to get you in the zone for your workout. You might hear the slamming of weights hit the floor or a fitness class begins. The gym can be a fun place for those of us who like to stay in shape. But the gym can be intimating for some of us starting in the locker room.
If you're managing some type of incontinence and you have to wear disposable underwear or briefs then changing in a public locker room might be a scary situation. But it doesn't have to be if you bring the right products and have a positive mindset. We'll give you our best products and other tips so you can effectively and discreetly change your disposable product, worry-free.
Consider bringing DiscreetShield Disposal bags the next time you go to the gym. The bags keep strong smells and soiled diapers hidden and the fresh scent helps cover up any unwanted smell. There's no need to worry about someone seeing your diaper because the bag's opaque blue color allows for complete discreetness. The bags are 10" wide by 13" high by 6" deep and have handles to make sealing the bag easy.
2. Use a private changing room or bathroom stall


Some establishments may have the option to change in a private changing room. Instead of struggling to find an empty spot in the locker room, try out a private changing room. Some fitness centers like Lifetime, Planet Fitness and XSport may offer this amenity. Not only does it allow for privacy but it can bring you peace knowing that no one is looking at you. The private changing room allows you to change your pad or diaper discreetly.
3. Roll up product tight to contain odors


Rolling up your soiled products tightly can help seal any odors and ensure that it won't make a mess while you change. It also helps to throw out the diaper quickly and swiftly. Worry less about your diaper and can focus more on changing into clean clothes.
Next time you hit the gym bring a pack of Supreme Quilted Wipes. Use these wipes when you're done changing out of your diaper to feel fresh and clean. The hypoallergenic wipes won't irritate your skin because they are made with aloe and calendula. Keep your skin healthy!
5. Wear dark-colored clothing in case of leaks


Dark-colored clothing can help hide any sign of leakage while you workout. Try out brands like Lulu Lemon, Alphalete, Gymshark and Athleta to find the right gym wear for you. You should also consider purchasing breathable diapers to prevent leaks while keeping you cool.
MEGAMAX Air Tab-Style Briefs allow airflow breathability and were designed with tall leak guards for maximum protection. That way you can focus on your workout and not on leaks.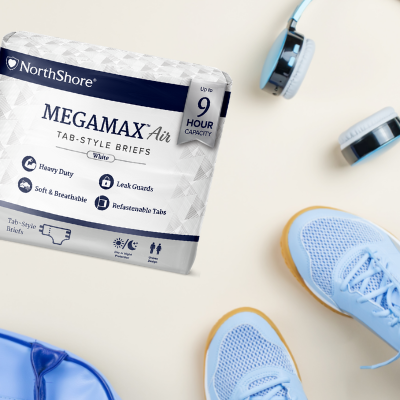 6. Don't sweat it
Try not to worry about people seeing your products. Remember that incontinence can happen to anyone at any time in their life. Don't be ashamed that you're wearing absorbent products. Chances are there are other people in that locker room are also using some type of incontinence product too.
The gym should be a place where you can relieve your stress not become stressed. Next time you are at the gym remember any of these six tips when it comes to changing your pad or diaper. Whether it be bringing disposal bags, using a private changing room or wearing dark-colored clothing to help avoid the worries of changing your diaper.
Shop the products featured in this article or call us at (800) 563-0161 to speak with a customer care expert.
Please login to access your saved items list. If you don't have an account, create one today to start your list.