Are You Using the Best Male Incontinence Products for Your Situation?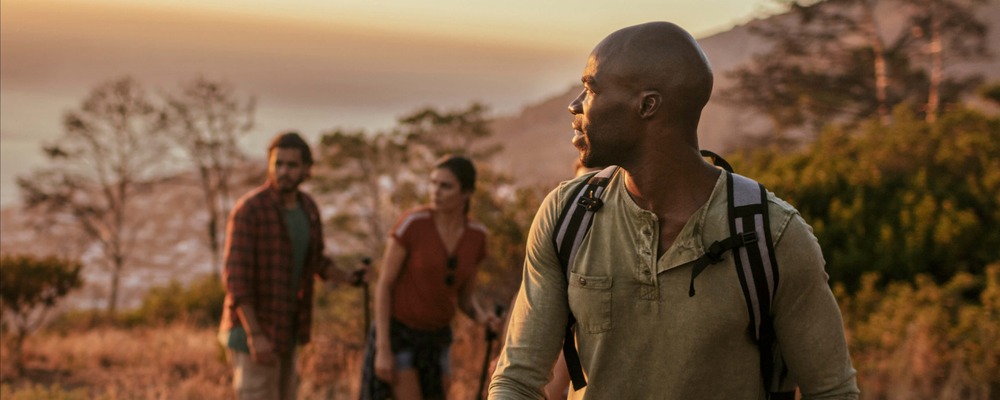 Table of Contents:
Leakage is frustrating, but it is not a reason to give up on the things you love to do. Whether you love to golf or go on a 10-mile hike, you can do both while managing incontinence. Having the right male incontinence products on hand can make the biggest difference.
One in three men in the U.S. manage some level of urinary incontinence. The embarrassment associated with incontinence prevents men from exploring the different products or leaving the house. The good news is that no matter your situation or lifestyle, there are male incontinence products that exist and can make a difference to men of all ages. Keep those plans on the calendar because better-quality products are closer than you think.
Male tab-style diapers can adjust as needed around the waist and absorb heavy leaks. Tabbed diapers prevent leakage from the sides and the leg openings. Briefs are a trusted option for men wanting more control over their fit.
Men can choose from plastic-backed or cloth-like exteriors when selecting their briefs. The plastic exterior contains heavy odors, while the cloth-like backing keeps the skin cool. Some briefs also offer elastic in the rear to provide ultimate comfort and flexibility.
At NorthShore, there are several different (unisex) briefs with tabs available. MEGAMAX is a plastic-backed brief that provides up to 12 hours of leakage protection. This brief is perfect for men managing severe urinary and bowel incontinence.
If you're looking for something less absorbent but still powerful, Supreme and Supreme Lites are top choices for men managing moderate leakage. These are available in various sizes and colors to choose from.

Protective underwear is a popular option for active men managing incontinence. Pull ups resemble standard underwear with elastic in the waist and leg areas. The elastic helps prevent leaks and gives more of a natural fit like regular underwear. GoSupreme Underwear is a top choice for men and offers excellent protection for bladder and bowel voids.
The underwear offers built-in leak guards, quick-wicking technology, and coverage in the front and back to contain leaks. Best of all, this protective underwear is soft on the skin and has a low-profile design.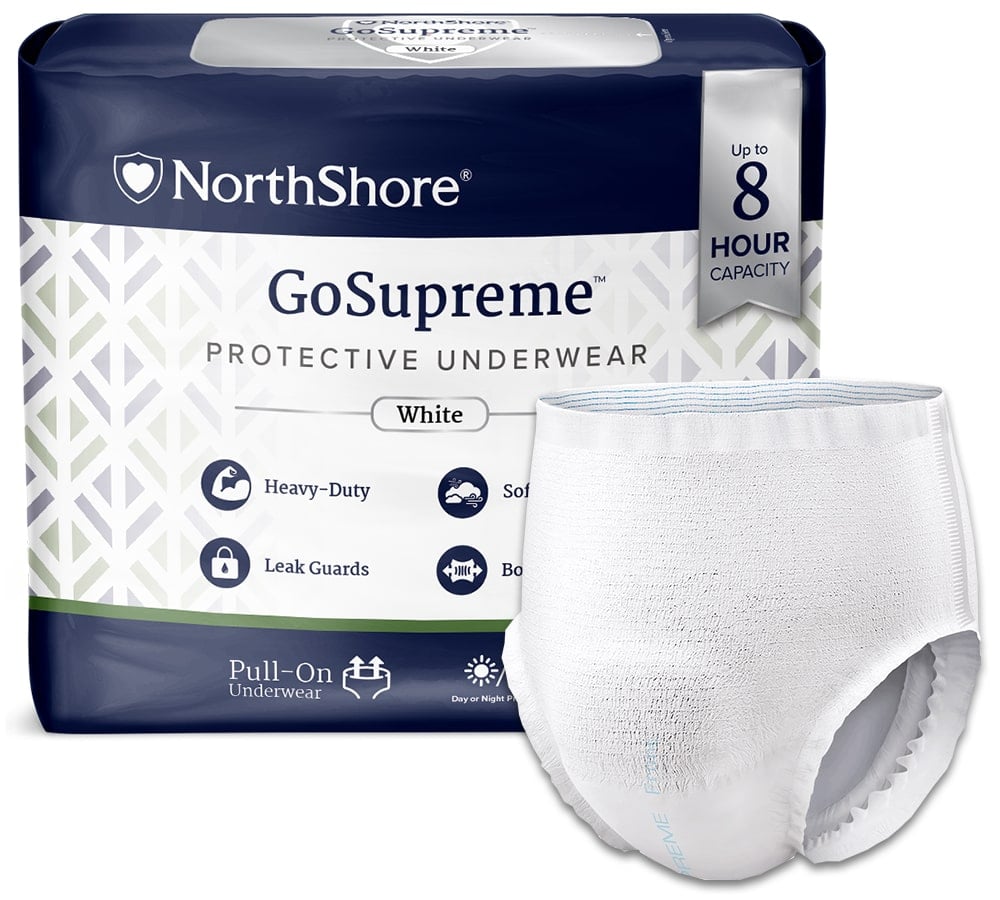 Male guards are ideal for men managing light urinary leaks, especially prostate-related overflow. Guards are especially effective for managing post-surgery urinary incontinence. Male guards are discreet and contour to the shape of a man's body, providing coverage where men need it most.
DoubleStop Guards are available in two sizes and offer an adhesive backing that holds the guards in place in regular underwear. The adhesive prevents the guards from shifting or slipping out of place, helpful for active men of all ages. The triangular design in the front provides frontal coverage where most leaks occur.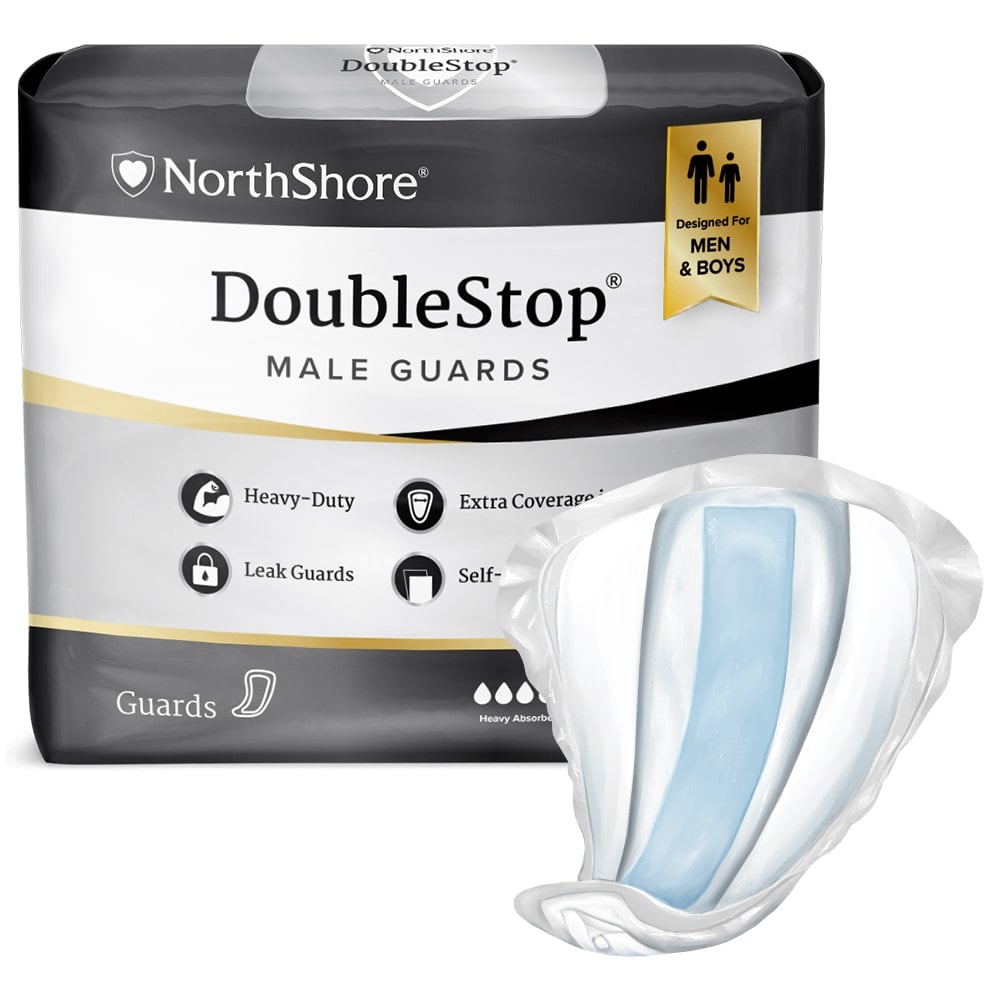 Booster pads, also known as diaper doublers, offer extra protection for those managing frequent leaks with disposable products. Men can use boosters inside tab-style briefs or protective underwear. Booster pads are flow-through pads that boost the absorbency of any disposable product.
Men can stack booster pads for added protection into their disposable briefs of underwear. Booster pads come in many sizes with various levels of absorbency. Men should be mindful of the size of the booster pad to ensure the proper fit with their absorbent product. Men should also be sure to change the boosters once soiled to prevent skin irritation.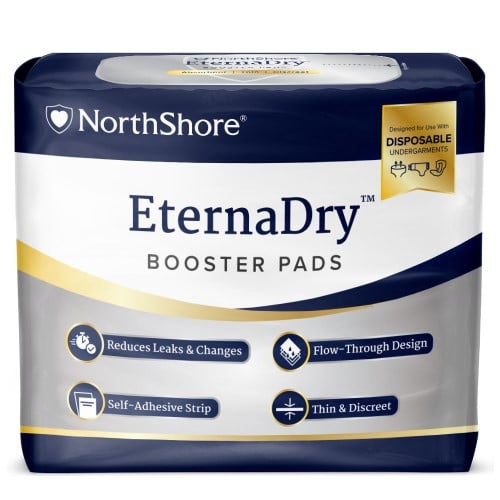 Incontinence Supplies for Men
Male incontinence products are more than just briefs, underwear, and pads. Men managing incontinence can benefit from using additional supplies during and after cleanings.
Disposal bags are great to have when traveling, or for long periods outside the home. Adult diaper disposal bags have a large opening and sturdy ties that make them easy to use. The bags' opaque blue color keeps the contents inside hidden. The fresh powder scent covers up the strongest odors, keeping changing areas fresh.
Cleansing wipes keep men feeling clean wherever, whenever. Supreme Quilted Wipes are quilted, strong, and safe on skin. The wipes are extra long and extra wide and can be used on all areas of the body. The wipes include aloe and calendula to promote healthy skin.
Supreme Quilted Wipes are resistant to tears and are a great all-around wipe for your cleansing and personal care needs.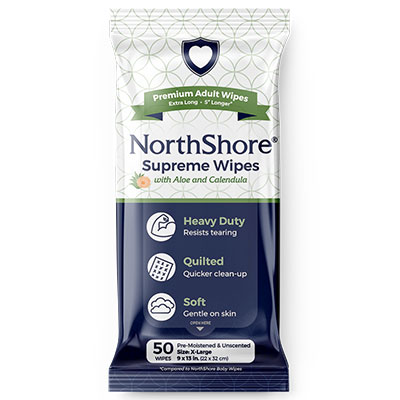 Men managing incontinence have more options with products today than ever before. Briefs, underwear, and other supplies can help you feel your best and stay active. The nice thing is that these products can keep you dry with the discretion that you want.
These products are considered super absorbent, but there are versions of each that can work for your lifestyle. You can also use diaper covers for added discretion. More products are listed in the infographic below for protection based on your needs.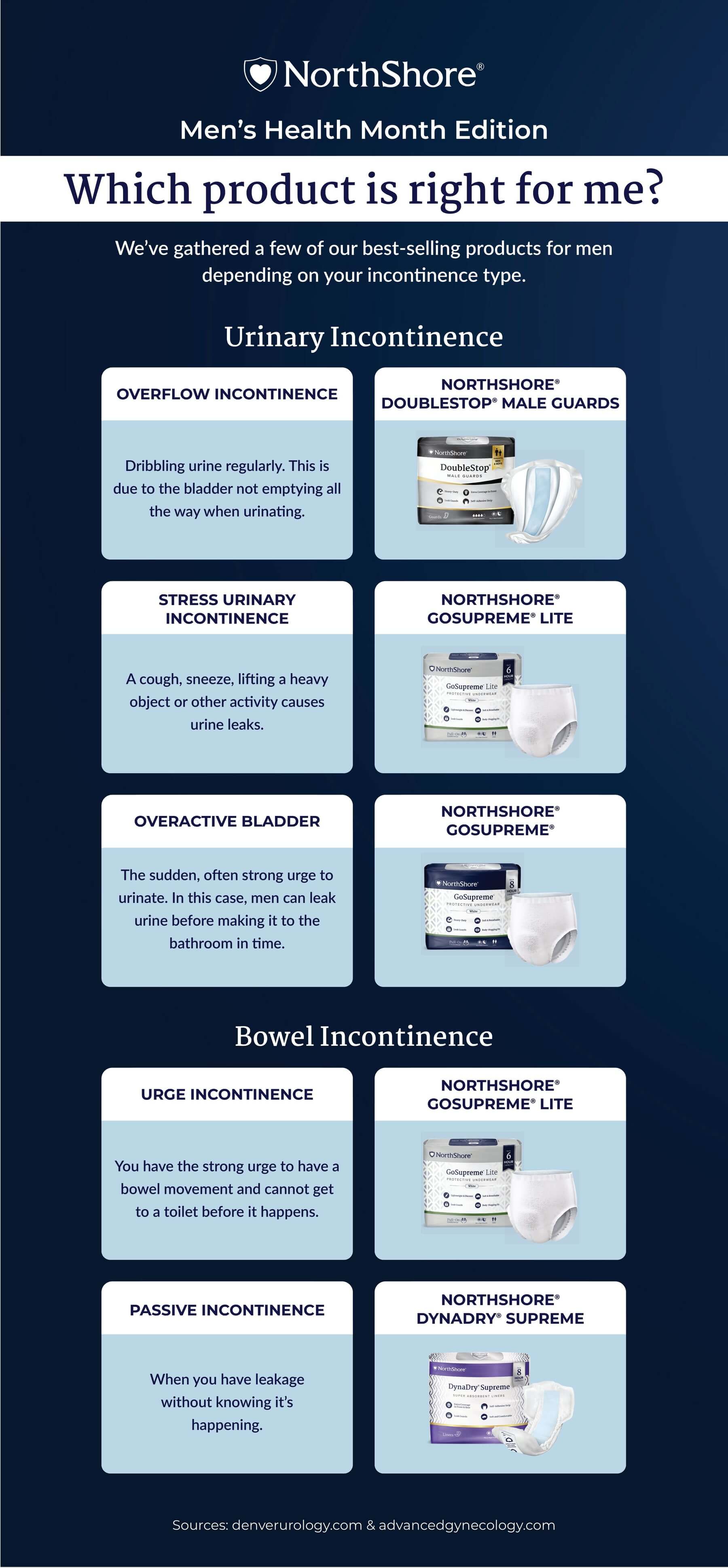 A reliable product is more than a product that contains leaks; it is one you feel comfortable and secure in. A product that gives peace of mind to do the things you love to do with friends and family. Whether that be golfing or going on a hike, you can enjoy any activity no matter what type of incontinence you are managing with the right products.
At NorthShore, we are all about helping you find a product that works for your situation. Request product samples and see how they work. Use the Product Finder Tool to see which product you should try.
If you have additional questions, call our customer care team at (800) 563-0161. Remember that incontinence is manageable and you can live life without the worry of leaks.
Please login to access your saved items list. If you don't have an account, create one today to start your list.