Wintertime Tips for Traveling with Incontinence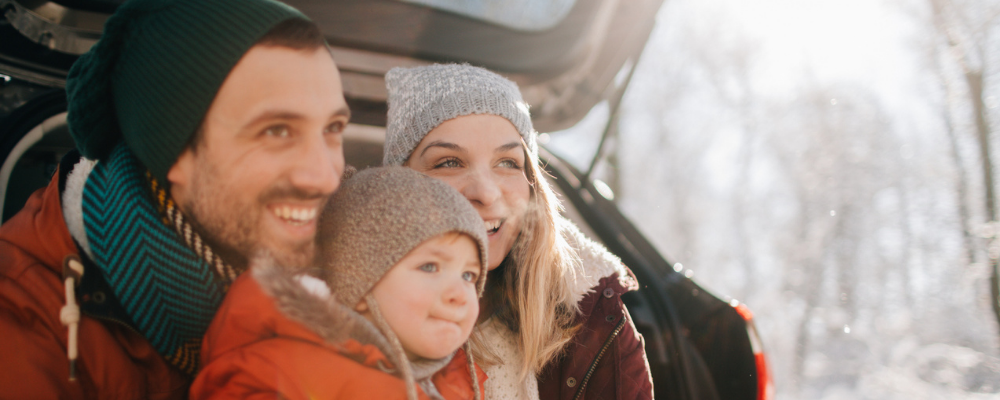 There's a nip in the air! Upcoming months will bring holiday cheer and winter beauty, but also thoughts of how to handle winter travel while coping with urinary leaks or bowel incontinence.
If you or a loved one lives with incontinence, planning ahead can help you handle upcoming trips, parties and even cold weather sniffles easily, cleanly and gracefully. Make your game plan for managing holiday travel with ease.
Incontinence Products for Travel by Air or Car
If you've traveled while managing incontinence before, many of the same strategies are still in place during cold weather. But with icy roads and long wait times at airports, having maximum absorbency adult incontinence products is a top priority. Extending travel between stops also helps you and your loved ones avoid getting into the cold to use public restrooms.
NorthShore Care Supply products provide two to three times the protection against urine leakage of popular store brands. MEGAMAX Briefs are the most absorbent adult incontinence briefs. Because they offer up to 12 hours of protection and resist sagging and odors, you're covered for long flights and drives without constant changes. Plus, the moisture-wicking technology can help keep you comfortable even if you're sitting for long periods of time.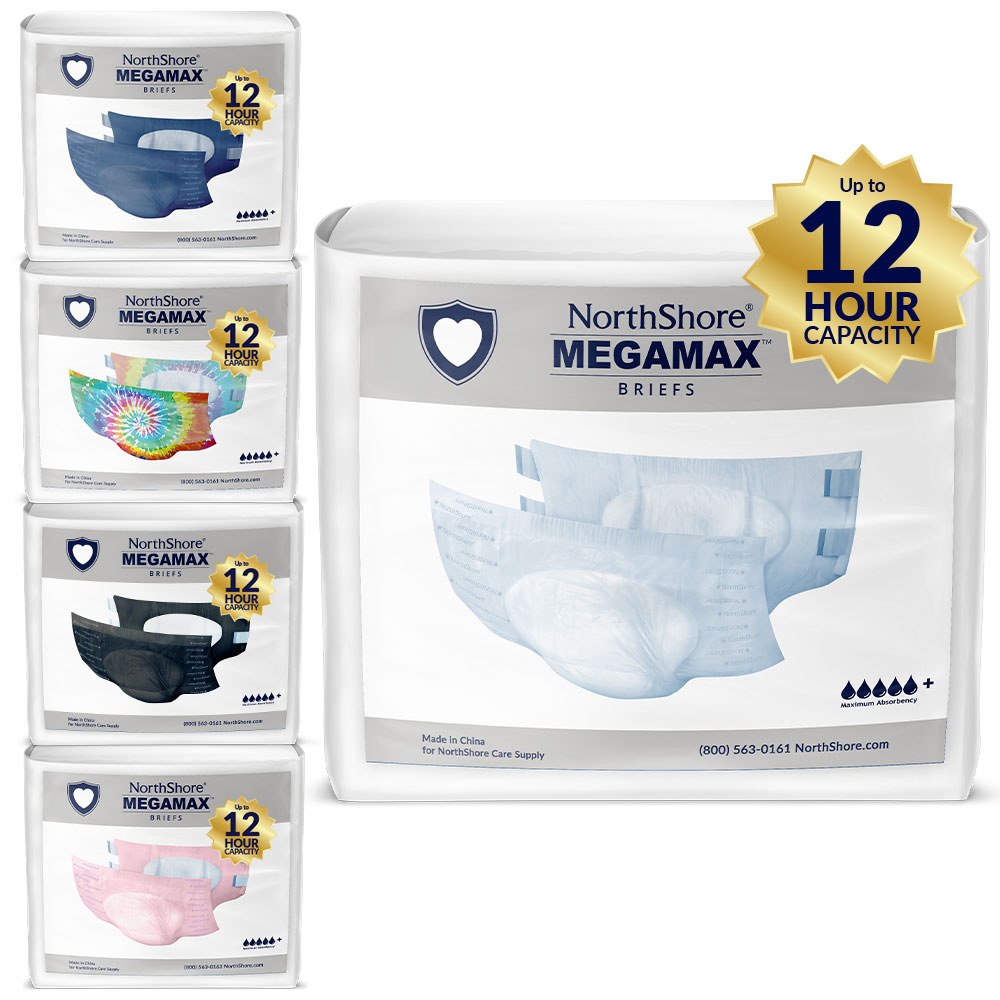 NorthShore MEGAMAX Briefs


Prevent Urinary Leaks During Holiday Gatherings
Holiday visits can always feel a little bit tricky if you or someone you love has incontinence. However, a little planning means hosting or visiting with confidence. Make sure to have an absorbent incontinence product to prevent leaks from bowel or urinary incontinence.
There are alternatives to standard adult diapers for men and women that can be worn under special holiday outfits without any feelings of "bulk." One excellent option is NorthShore DynaDry Supreme Liners. These are long-shaped incontinence pad liners instead of traditional incontinence briefs, and they're designed for active people. These can help you feel comfortable laughing, dancing and talking at a holiday gathering.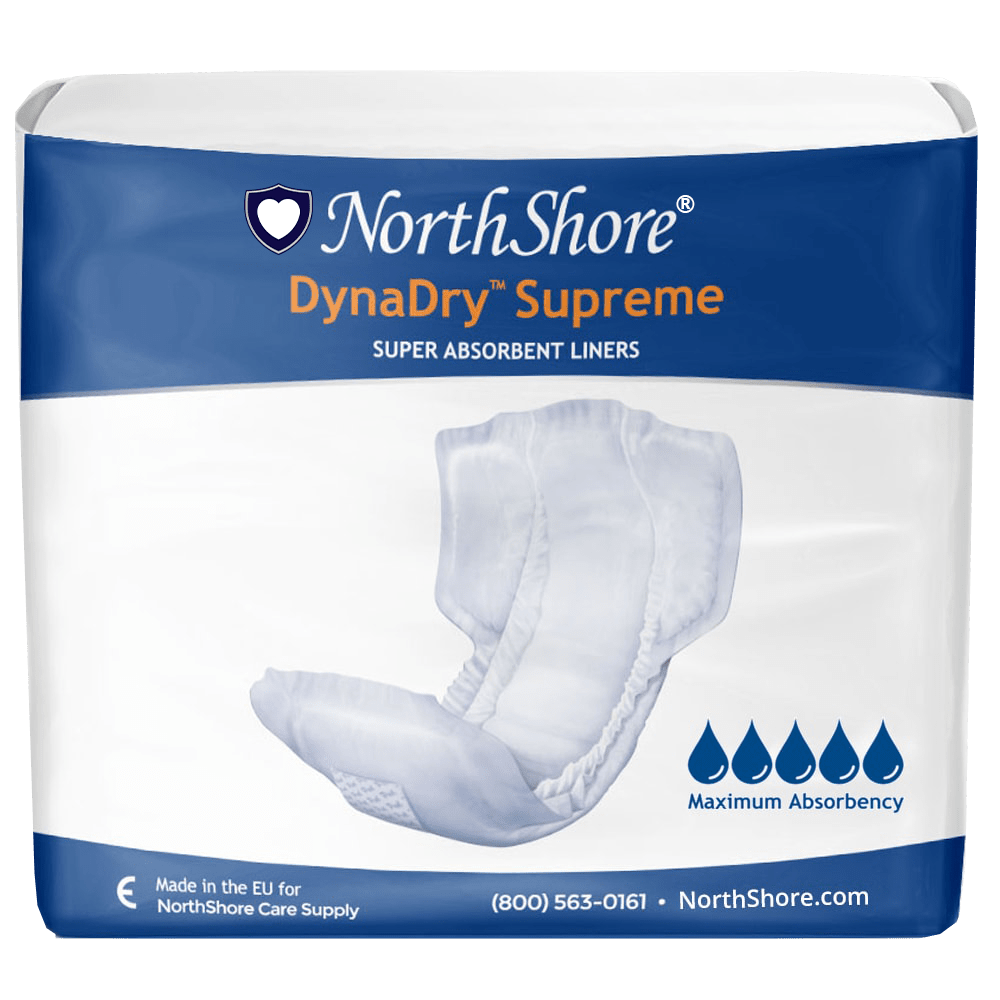 NorthShore DynaDry Supreme Liners


DynaDry's design gives users a real confidence boost by providing extra-long and extra-wide protection in the rear via stand-up leak guards and adhesives. They provide a secure fit that covers the back for getting up from chairs.
The National Association for Continence (NAFC) recommends packing extra incontinence products when visiting for the holidays, including disposable bags and odor-neutralizing sprays. Feeling insecure about changing undergarments during a visit? Travel sprays or essential oils can help leave a bathroom smelling pleasant. Tea tree oil, lavender and lemon oils are great for neutralizing the smell of urine.
Stay Dry Through Cold-Weather Illnesses
Even with all the precautions you or loved ones are taking, contracting a cold or getting the flu is still a risk during cold-weather gatherings. Coughing and sneezing can place more pressure on the bladder, leading to more frequent changes of adult diapers and supplies. Keep a sufficient supply of incontinence products on hand in case you or someone you're caring for comes down with an illness.
When preparing for the potential of spending time recovering in bed, an overnight diaper product like GoSupreme Underwear provides all-day and all-night protection. Featuring body-gripping elastics that can handle tossing and turning, these pull-on adult diapers provide dual leak guards near the legs and an absorbent core to handle heavier leaks.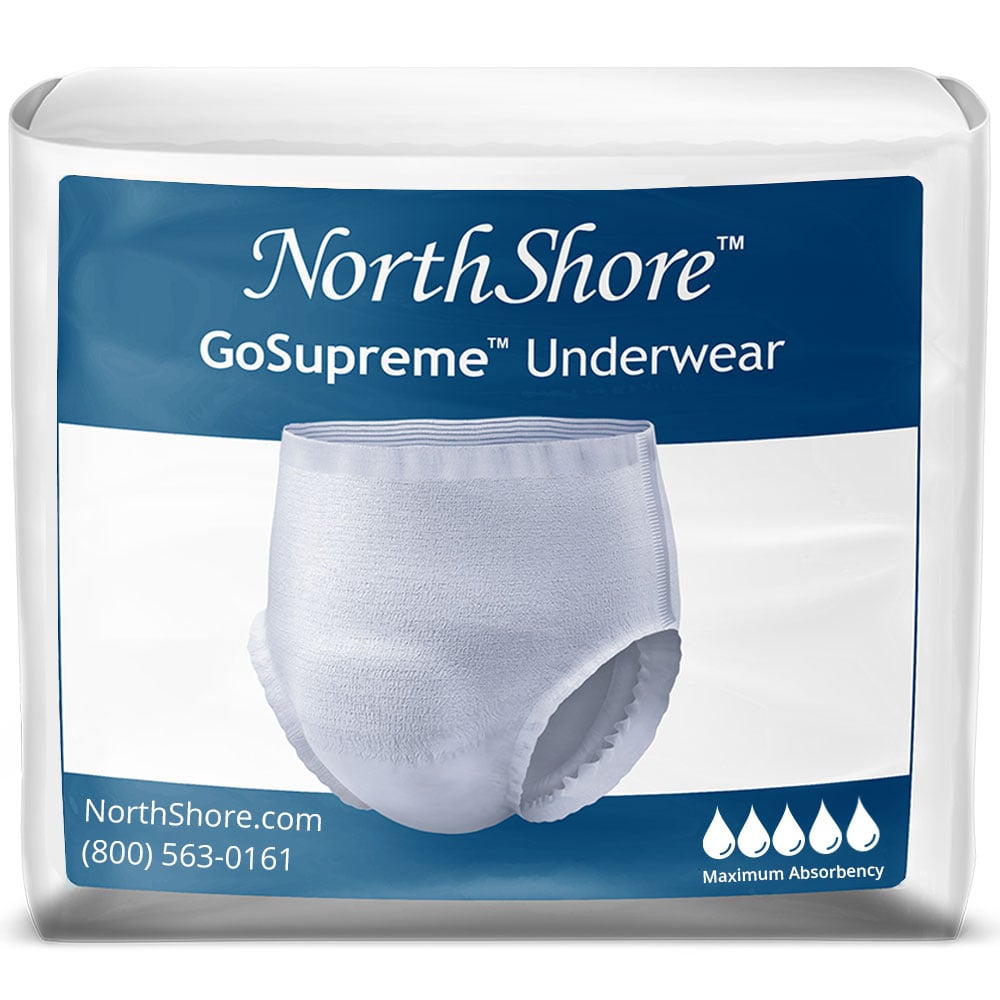 NorthShore GoSupreme Protective Underwear


People managing incontinence may spend more time in bathrooms than others, so you may be more worried about increased risk to cold, flu and coronavirus. These viruses can live for hours or days on surfaces, depending on the type of material.
One way to avoid exposure in public restrooms is to wear long-lasting products for urinary leaks and bowel incontinence. If you're visiting airports or making stops on a road trip, put together a special "bathroom bag" that only contains incontinence supplies—such as diapers, wipes and disposal bags—to avoid having to bring a purse, backpack or luggage into bathrooms. This can significantly reduce the amount of contact items have with restroom surfaces.
One of the best items to pack in a portable incontinence kit is a box of Heaven Scent Extra Large Disposal Bags. You can add a layer of protection for everyone involved by merely slipping a product into a disposal bag before placing it in a public restroom's trash receptacle.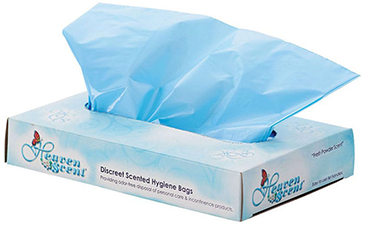 Heaven Scent Disposal Bags


And always remember the protocol for proper handwashing. The Centers for Disease Control (CDC) recommends scrubbing hands for a minimum of 20 seconds and drying with a clean towel or air drying.


Managing Incontinence Takes a Plan
Our lives have changed a lot this year. The one thing that doesn't have to change is enjoying life while managing incontinence. Anticipating your or your loved one's needs, finding products that boost peace of mind and making a plan for feeling covered will help contribute to living life without unnecessary hesitation.
If you're looking for confidence-boosting incontinence products that can be delivered discreetly right to your door, shop the NorthShore Collection or call 1-800-563-0161. All products offer same-day shipping when orders are placed by 7 p.m. Central time, so you can start preparing for a confident winter season without delay.
Know someone who would love this article? Share it with them on social media. #NorthShoreCares



Products Featured in This Article
You must have an account to save your Favorites List.