10 Tips to Control Strong Urine Odors: Learn Tips, Advice, and the Best Products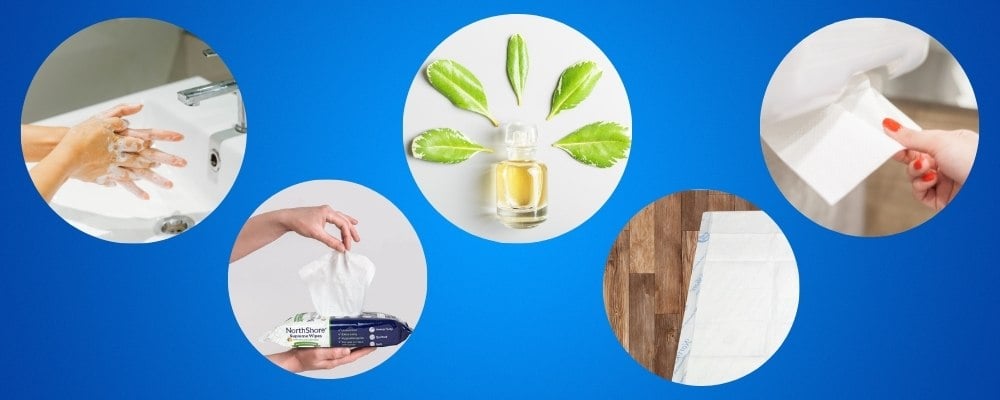 Keeping a house clean can be a lot of work. Incontinence can add additional stress in terms of odors and leaks. Whether cleaning up after a pet, a loved one managing incontinence, or yourself, it can be difficult to remove urine stains and odors.
According to Everyday Health, people managing incontinence tend to drink less liquid to prevent leakage. However, urine can become highly concentrated and leave a lasting, unpleasant odor. And, if there is a pet in the home, such as a puppy or senior pet, accidents on carpets and other surfaces may be an issue.
Incontinence may increase bladder and urinary tract infections, causing urine to become very concentrated and strong-smelling. Learn our best tips to have a fresher and cleaner home.
How to Remove Urine Smells In the House
For some, a home is where people spend the most time. If you are managing incontinence or caring for someone, knowing how to get rid of strong urine odor is essential. Learn the ways to clean urine when changing a loved one or yourself.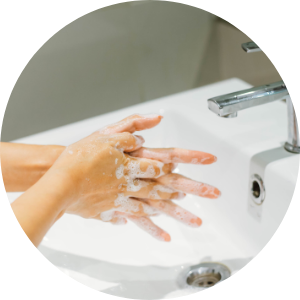 Tip 1: Practice Good Hygiene
Hygiene is important! Practicing good personal hygiene can be vital in preventing infections, coming into contact with unnecessary bodily fluids, and controlling odors. According to The Ultimate Caregiving Expert, here are tips to keep a home odor-free:
Wash hands with soap and water

Use gloves when appropriate

Use hand sanitizers

Cover mouths and noses while sneezing and coughing

Take measures to keep areas pest-free and insect-free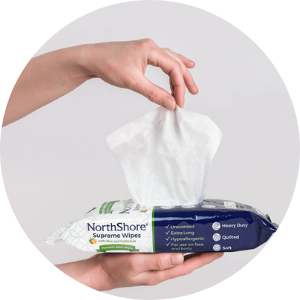 Tip 2: Thoroughly Clean The Body
Reducing the smell of urine starts with cleaning first. Use soap and water or high-quality personal cleansing wipes to clean private areas. NorthShore Supreme Quilted Wipes are ideal for sensitive skin, hypoallergenic, unscented, alcohol-free, paraben-free, and latext-free. The soft wipes include Aloe and Calendula to soothe the skin.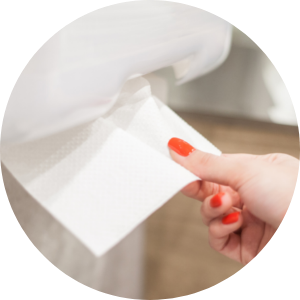 Tip 3: Clean Urine ASAP
It is always best to clean urine as soon as possible. Wipe the area until no urine remains. Use old newspapers to soak up urine. Make sure the area is completely dry. If you use a towel, place it in a plastic garbage bag immediately after cleaning up and throw it away if it cannot be washed and dried without smelling.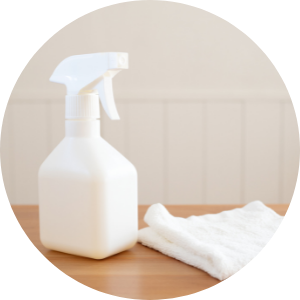 Tip 4: Try an Enzymatic Cleaner
For a particularly stubborn urine stain, consider using an enzymatic cleaner. Urine from mammals, whether human or pet, contains uric acid crystals. Enzymatic cleaners bind with and destroy the uric acid. The enzyme products that work well have the correct combination of enzymes and other ingredients to destroy the uric acid crystals. It also eliminates the bacteria surrounding the urine that causes the odor.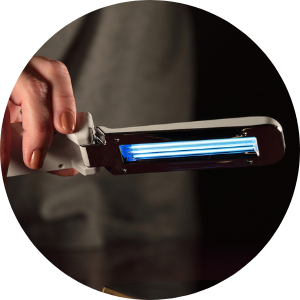 Tip 5: Use a Black Light to Find Urine Stains
Urine stains are hard to find unless you have a black light. A black light can see stains you miss during the cleaning process. While using the black light, mark any stains with chalk to locate and erase them.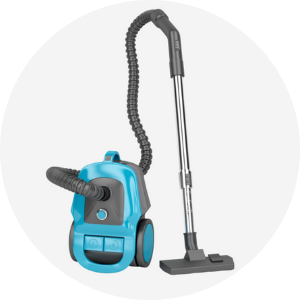 Tip 6: Use a Wet Vac with Lukewarm Water
Avoid using hot liquids on the carpet and other surfaces when cleaning urine. Use lukewarm water and a wet vac/steam cleaner on large stains or soiled areas. Many hardware stores offer rental options.
Tip 6: Create an At-Home Odor-Fighting Solution
Make a solution of baking soda, peroxide and any dish detergent. The combination of the three is often powerful enough to drive away strong urine smells. The solutions is eight fluid ounces of peroxide, three tablespoons of baking soda, and a few drops of dish detergent. It is best to test a small area first to ensure it does not discolor flooring, carpet or any other surfaces. Spray the mixture onto the affected area and allow it to sit for 10 to 20 minutes. After, brush/rub the area.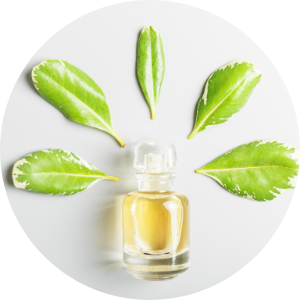 Tip 7: Make a Homemade Spray with Essential Oil
If you prefer more natural cleaning methods, another homemade solution to remove the smell of urine from carpets and floors is to mix one teaspoon baking soda, one teaspoon vinegar, ½ teaspoon orange essential oil, and about 5 ounces of hydrogen peroxide. Test in on a small area first. Spray the prepared mixture onto any stains. Let it dry completely. If powder remnants are visible after drying, clean them up with a vacuum cleaner. If the smell of urine still persists, repeat.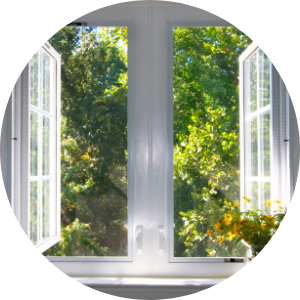 Tip 8: Open the Windows to Ventilate
Open the windows and let the air in to try and rid the home of odors and smells. Make sure windows are open when cleaning up stains. Ventilate the space to prevent inhaling chemical smells. If possible, open the windows for several hours.
Other Helpful Products to Reduce Urine Smells and Leaks in The House
Another way to proactively keep the house free from urine smells is using absorbent products. Products can help get rid of odors caused by urinary leakage. Disposable underpads and chux can help in preventing leaks to the floor, bedding, and furniture.
Tip 9: Use Absorbent Incontinence Underpads
Preventing odor from urine means using the right products to catch leaks. Choose from a wide selection of waterproof incontinence underpads and bed pads to keep surfaces clean and reduce odors throughout the home.
Underpads are flat absorbent pads with waterproof backing. They protect upholstery, flooring, or sheets from urine and bowel leaks.
Disposable underpads, often referred to as Chux, are very popular multipurpose protectors. NorthShore offers a variety of options, including MagicSorb Disposable Underpads offering super-absorbent protection with a superior wicking and odor-absorbing lining.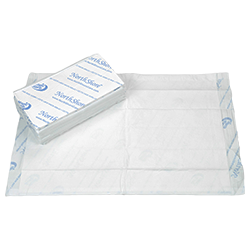 MagicSorb Underpads are 2x more absorbent than other underpads. The underpads can absorb and wick the heaviest urine leaks, keeping sheets dry and odor-free.
MagicSorb UnderPad Features:
Extra large sizes

Latex-free

Quick-wicking technology
Washable underpads are soft, highly-absorbent and durable. Caregivers use washable underpads to help reposition loved ones in a bed or a wheelchair. Champion XD from NorthShore can protect linens and upholstery for up to 250 washings. Washer and dryer-friendly.

Champion XD Underpad Features:
Available in large sizes

Reusable

Waterproof

Quick-drying top sheet
Clean soiled items as soon as possible. Consider scented disposal bags.
Tip 10: Keep Disposal Bags On Hand To Seal Off Any Odors
When cleaning urine, it can be helpful to discard soiled items. Bags help dispose of paper towels, underwear, and other urine-soiled items. DiscreetShield Disposal Bags offer a larger opening, easy-to-tie handles, and are opaque for discreet disposal.
DiscreetShield Disposal Features:
Powder fresh scent

Sturdy handles

Large opening

Disposable
While odors from urine can be both bothersome and unbearable, there are ways to reduce the smell. First, practicing good hygiene is helpful. Clean the area of the body and areas of the house thoroughly. Use cleaners to kill bacteria that produce smells.
You can also use products such as underpads and chux to prevent urine from getting to floors, carpets, and bedding. Disposal bags can also reduce smells during cleanings to keep the house smelling fresh. With these tips and products, you'll be closer to a fresh-smelling home without the odors!
Keep your house smelling fresh. Shop

underpads

and

disposal bags

online or call (800) 563-0161.


Thank you so much for reading our blogs!

Did you know NorthShore has helped millions of people manage incontinence with life-changing absorbent products? It's so amazing to hear their stories.

We also want you to know we have trained product advocates that provide a personal experience by working with each customer to find the best product for their situation.

Find out for yourself today!
To get in touch, simply provide your contact details below and your personal product advocate will reach out.


Activities, Tips, and Products for Summertime
Products Featured in This Article
Please login to access your saved items list. If you don't have an account, create one today to start your list.