How to Boost Confidence While Living with Incontinence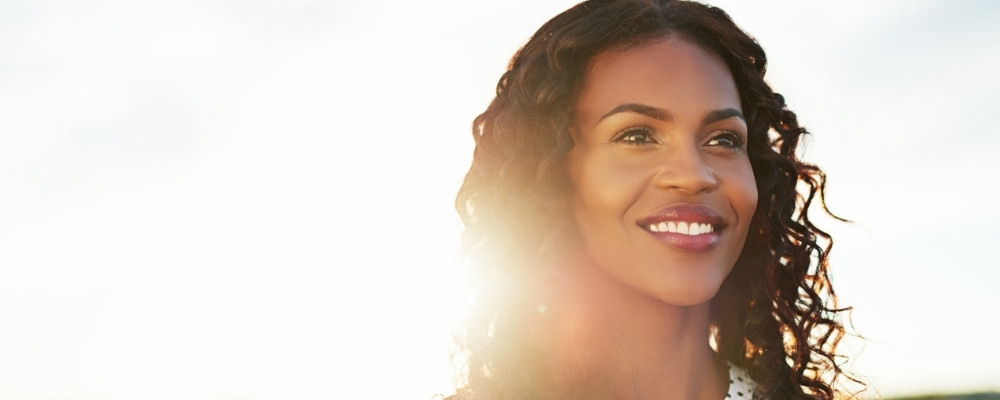 Receiving an incontinence diagnosis or experiencing it can be life-changing. In addition to working with a healthcare provider to identify the type and cause of urinary or bowel incontinence, individuals also need to figure out what adjustments they may need to make in their lives to best try and manage it.
Even when people find the right high-absorbency adult diapers or pull-on underwear, incontinence can affect almost every facet of life. Everyday activities such as grocery shopping, attending a ball game or going to a family barbecue at the park now have to be planned in advance. Individuals need to take into account not just bathroom availability and possible long lines, but also whether stalls are spacious enough to change undergarments.
People who have careers in fields that don't have regular restroom access or breaks may also experience extra stress around planning out their day. Some will choose to wear darker or bulkier clothing to mask any leaks or incontinence products. And those with sensitive skin may be concerned about irritation or rashes from wearing an absorbent product too long.
Quality and length of sleep can also be negatively affected by worrying about waking up to wet sheets and extra laundry. All these concerns can lead to a loss of confidence and a lot of stress. However, getting informed can help regain previous levels of activity and self-esteem.
Discover how combining booster pads for adults, along with protective underwear or other absorbent products, can keep you or your loved one feeling dry, comfortable and confident.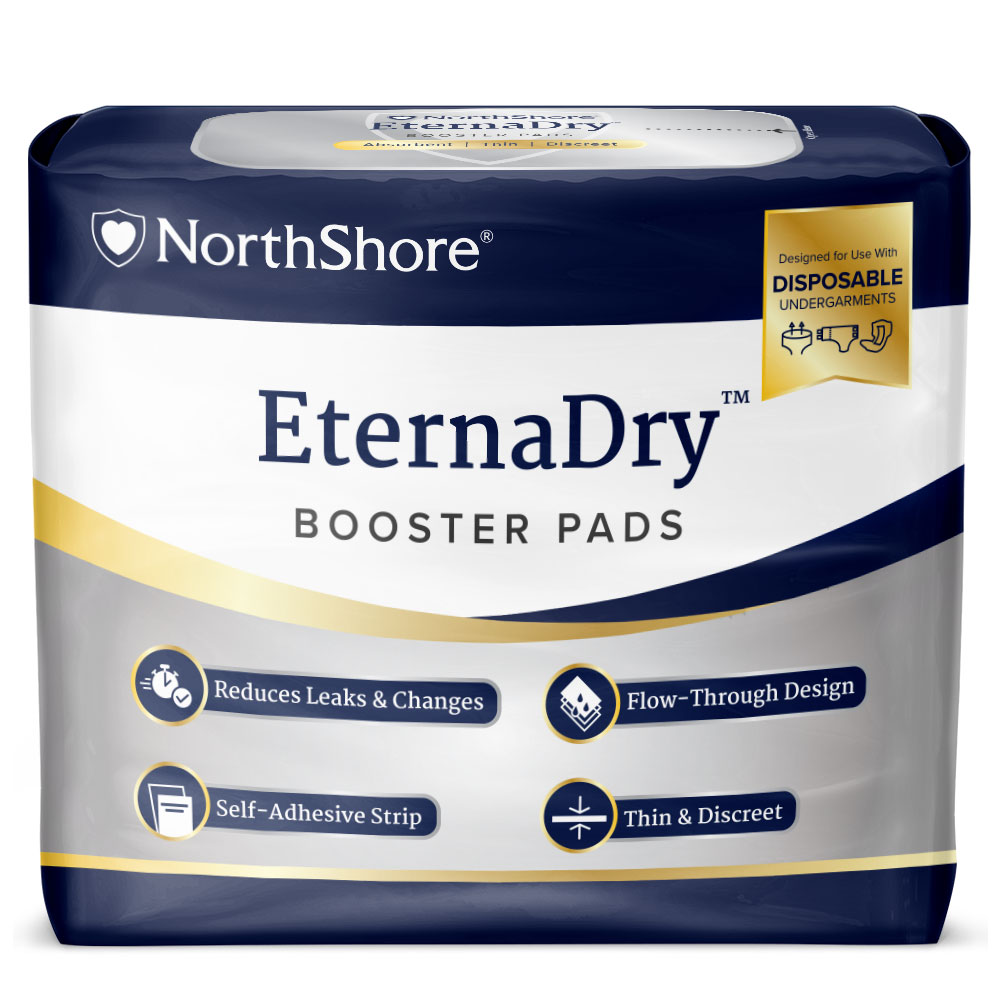 How to Stay Active & Confident
Booster pads can help relieve a lot of the fears and worries around urine or bowel leaks and improve quality of life. Designed to be used with adult tab-style briefs, pull-ons or liners, booster pads provide extra protection and added absorbency. Also known as diaper doublers or inserts, booster pads also minimize the need for changes.
Using the best incontinence booster pads means wearers don't have to completely undress in cramped bathroom stalls and can simply switch out protection. They're different from incontinence liner pads, which are generally designed for light incontinence support and worn with regular underwear. Liners have a waterproof backing, while booster pads allow fluid to "flow through" to the absorbent product, increasing capacity and stopping leaks. Note: Booster pads are not to be worn with regular underwear.
The extra protection offered by booster pads can be especially helpful for getting a good night's sleep. Waking up dry and refreshed goes a long way toward starting the day off right.
With the freedom and security booster pads offer, wearers don't have to worry as much about finding places to discreetly change absorbent briefs, underwear or liners. And by absorbing fluids away from the skin, the risks of skin irritation or rashes are lower. When people can trust their incontinence protection, they can feel more confident in their day-to-day lives.
Getting out into the world can benefit everyone's mental health and lead to greater satisfaction and confidence. The National Association for Continence (NAFC) describes how spending time outdoors can reduce stress and anxiety as well as improve mood. Taking part in physical exercise inside or outside such as yoga or simply a half-hour stroll can also help produce positive feelings.
It's much easier to stay active using incontinence pads for men and women that provide full support. With booster pads, you or your loved one can spend more time outside or travel to and from events without worrying about embarrassing leaks or urgent bathroom breaks.


How to Have Additional Protection When It's Needed Most
People managing incontinence may not feel the need to wear booster pads all the time, but having them on hand for busy days or long nights is highly recommended. Minimizing the potential for "accidents" can help maintain that regained confidence.
NorthShore EternaDry Booster Pads offer a wider range of sizes and absorbency levels than many other brands, so you can find the best fit for you or your loved one. EternaDry also has adhesive backing to hold the booster pads in place, which empowers wearers to stack them as necessary. They're latex-free and the Microsorb lining with highly absorbent polymers helps minimize rashes and odors.
While the contoured booster pads are ideal for urinary incontinence, they also have wings in the front and rear that help with bowel incontinence as well. They're softer and slimmer than most other booster pad brands, and sizes include:
X-Small has dimensions of 3.5 x 10 in. (9 x 25 cm) with 12 oz. of absorbency.

Small covers 4 x 11.75 in. (4 x 29 cm) and absorbs 15 oz.

Medium is 5 x 14.5 in. (12 x 36 cm) with 18 oz of absorbency.

Large has dimensions of 5.75 x 15.5 in. (14 x 39 cm) and absorbs 21 oz.

X-Large is 10 x 20 in. (25 x 50 cm) with 25 oz. of absorbency.

2X-Large has dimensions of 10.5 x 27 in. (26 x 68 cm) and absorbs 32 oz.
Only the X-Small size booster pads are individually wrapped, but wearers can easily tuck the pads into zipped plastic bags, purses or backpacks. To find the best fit, visit the booster pad sizing guide.

Where to Find EternaDry Booster Pads
The best place to purchase EternaDry Booster Pads is through NorthShore Care Supply's online shop, NorthShore.com, where you can also read reviews from real-world users, check out current promotions, browse FAQs, enroll in Auto-Ship & Save 5%, read more helpful blog articles and use the online Prouct Finder for more product recommendations.
Read More Articles Related to Booster Pads
Please login to access your saved items list. If you don't have an account, create one today to start your list.