Enjoy More Coverage and Peace of Mind with These Popular Booster Pads & Liners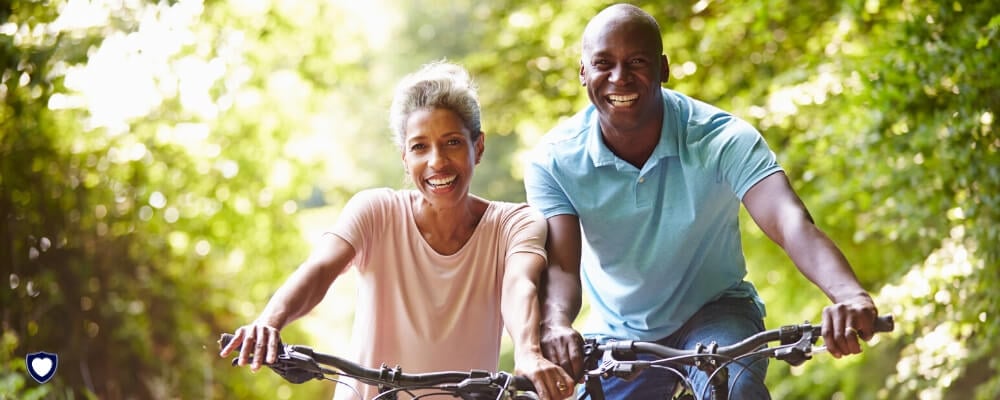 A Booster Pad, also known as a diaper doubler or insert, adds extra absorbency to a disposable undergarment such as a brief, pull-on or protective underwear. When filled, liquid flows through to protect against leaks. Booster pads are especially useful when diapers or pull-up style products do not provide quite enough protection. When managing incontinence, it's important to find quality products that absorb liquid away from the body to prevent skin irritation and offer the right coverage. According to The Simon Foundation for Continence, finding a product depends on your own specific needs. It's important to try the right size of booster pads, to ensure they work properly with your current brief or pull-on.
Diaper Doublers for Adults
Booster pads are easily inserted, removed and replaced with a new one. One of the benefits of using a booster pad is they allow for new protection without having to completely change the diaper or pull-on underneath. This can be especially helpful for individuals who are less mobile and their caregivers. Additional booster pad advantages include they are easy to use, easy to dispose of, provide additional protection and are often reasonably priced.
As soon as a booster pad fills up, the design allows excess urine to flow through the pad's porous backing onto the absorbent undergarment underneath. Due to its flow-through design, a booster pad should NEVER be used alone and should ALWAYS be used with a diaper or brief. With the addition of a booster pad, briefs stay dryer longer and do not have to be changed as frequently.
Booster Pads vs Liners
Many people confuse a booster pad with a liner. What's the difference? A booster pad features flow-through backing to make it easier for liquid to go through to absorbent diapers, pull-ons or undergarments underneath. A liner, also sometimes called an incontinence pad, has a waterproof backing and is designed to be worn inside regular underwear. Liquid cannot flow through a liner and will eventually leak. Booster pads allow liquid to flow through to the absorbent undergarment for extra protection.
Using a Booster Pad
There are certain situations and times when using a booster pad can be beneficial, including:
Traveling Long Distances - The added absorbency of a booster pad helps provide leak protection during long periods of travel when mobility may be restricted.
At Night - Many people find they tend to experience more leaks during the night. Using a booster pad in addition to another product at night can help ensure a good night's rest and dry bedding in the morning.


Going Out in Public/Special Occasions - Add a booster pad to a brief or pull-on when leaving home for added confidence and leak protection.
Top-Selling Booster Pads
A booster pad added to a diaper is a great way to avoid untimely leaks and maintain dryness. They are also helpful for people who may be bedridden or wheelchair-bound, as they reduce the need for a full diaper change.
Customers give high ratings to NorthShore's Booster Pads & Contoured Diaper Doublers. Features include:
Top Rated - Designed with customer input, NorthShore Booster pads are available in sizes and absorbencies not offered by other brands ... at a better price.

Highly Absorbent - Unique Microsorb lining contains highly absorbent polymers that locks away wetness.

Flow-Through Design - After the pad fills, moisture flows through to absorbent undergarments underneath, minimizing leaks and reducing changes.

Contoured Boosters - Offered in larger sizes, the wings in the front and rear offer added protection for bowel incontinence.

Adhesive Backing - Adhesive tape strips hold the booster pads in place.

Latex-Free - Safe for those who are allergic to natural rubber proteins.
Designed to add absorbency to minimize changes, especially at night, NorthShore Booster Pads can be a better solution than a plastic-backed liner that may leak out the sides. NorthShore brand booster pads are softer and slimmer than other brands. They also help to reduce linen changes and provide more overnight protection by doubling the absorbency of a regular adult diaper or pull-on. And, changing a booster pad is easy. Simply remove it from the pull-on or brief and replace with a new one.


Browse our full line of Booster Pads, available in a variety of sizes up to 2XL. For product recommendations and assistance, call (800) 563-0161 or use our

Online Product Finder Tool

.
Shop Popular Products
Top Seller
Starting at $3.99 FSA/HSA Eligible
Staff Pick
Starting at $3.99 FSA/HSA Eligible
Top Seller
Starting at $4.99 FSA/HSA Eligible
Please login to access your saved items list. If you don't have an account, create one today to start your list.