Spinal Cord Injury and Incontinence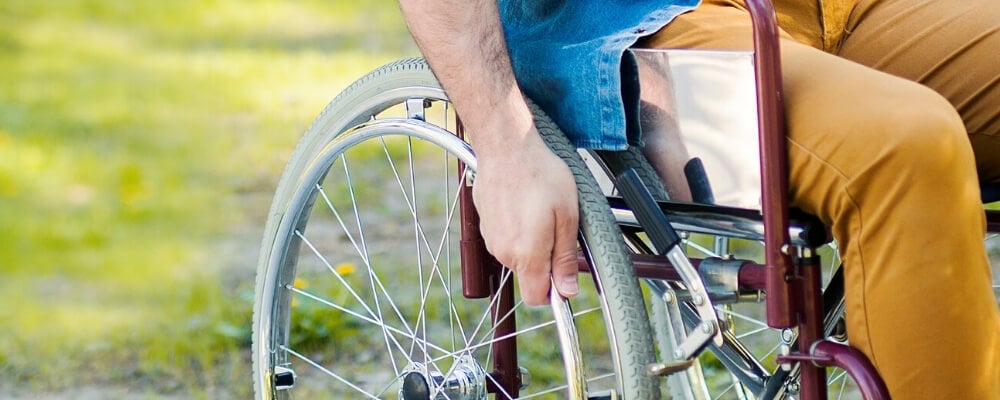 Did you know that 276,000 people in the United States are living with some level of spinal cord injury? Spinal cord injuries can result in paralysis, numbness and usually are accompanied by some degree of incontinence. The nerve signals that regulate the bladder and bowel are often interrupted by the spinal cord damage.
Depending on the completeness of the injury, bladder and bowel function can be affected in different ways. This type of incontinence is referred to as neurogenic bladder or neurogenic bowel.
Symptoms from neurogenic disorders of the bladder and bowel can range from emptying too often or not enough to control being sporadic. Urinary tract infections are also common and can be serious if not treated promptly.
Signs of Neurogenic Bladder
Loss of bladder control

Inability to empty the bladder

Urinary frequency

Urinary tract infections
Signs of Neurogenic Bowel
Loss of bowel control

Constipation

Bowel frequency

Lack of bowel movements


Understanding the Injured Spine
To understand the effects of injury on the spine it is helpful to understand that the spine is divided into four sections by function. The uppermost portion is referred to as the cervical region and it controls the hand and arm functions.

The next section down is the thoracic region which controls chest and abdominal functions.

The next is the lumbar region which controls leg, knee, and foot functions.

Lastly is the sacral region which controls leg, buttocks, foot, bladder, bowel and sexual functions.

Although the sacral region controls the bladder and bowel, injury to other parts of the spine can also affect continence. There is a region between the spine and the brain (brainstem) that regulates signals traveling from the brain to the sacral region. When these signals are interrupted by disease or injury the sacral region is left without proper instructions from the brain. This may cause the bladder to have involuntary contractions and the sphincters may not relax. This is called detrusor sphincter dyssynergia (DSD). Another condition caused by damage to a higher section of the spine is called autonomic dysreflexia. Sudden high blood pressure can be an indication that this is going on. Other symptoms could include severe headaches, sweating, flushing, goosebumps, chills, a feeling of anxiety, and a slower pulse rate.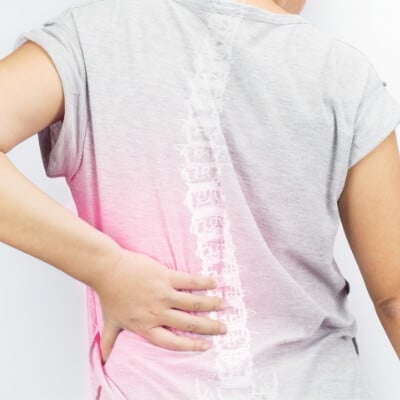 Help for Bladder and Bowel Incontinence
Even though these more serious conditions may occur because of spinal cord injury, the most common condition affecting continence is neurogenic bladder/bowel. If this is what you are experiencing there are many things available to help you carry on with your life.
There are absorbent products like incontinence pads, adult pull-up diapers and adult diapers with tabs that keep you dry and are discreet. There is also a wide variety of catheters available that are designed, using the latest technology, to be discreet and effective. Your doctor may prescribe medicine that can help and in some instances, surgery may be an option. If the neurogenic bowel is affecting you, there are different ways to regularly empty the bowel, when you choose, so you can gain control back in this area of your life.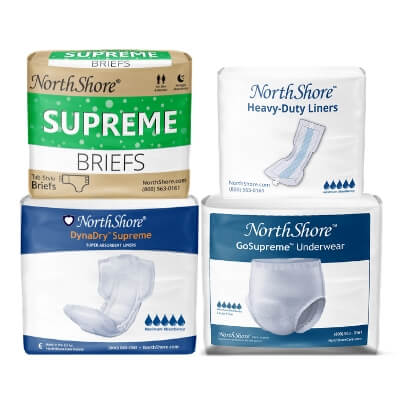 Online Support Groups for Individuals with Spinal Cord Injuries
There are many people dedicated to helping with these issues plus many more aspects of recovery:
For grants, advocacy and information including peer support check the Christopher & Dana Reeve Foundation.
For an online support community, there is the Inspired Spinal Cord Injury Support Community.
Find a self-dependent organization in your area that shares the goals of the United Spinal Association whose goal is to promote health and well-being, promote inclusion and independence, organize local events and projects, advocate for rights and accessibility, and offer information and support to their chapter communities.
Spinal cord injuries are serious and can cause permanent symptoms such as incontinence. Fortunately, there are products that can help such as absorbent diaper products and catheters. Online communities are also available to help individuals cope with the struggles associated with spinal cord injuries.


Please login to access your saved items list. If you don't have an account, create one today to start your list.