5 Reasons Why Talking About Bladder Health is Important


In AARP's Home Alone Alliance video, a family caregiver talks to a friend about her mother's incontinence. The friend, who is a nurse with specialized training in managing incontinence, reassures her that while talking to her mother may be uncomfortable it is important. She recommends being open, respectful and compassionate ... and ensuring that her mother feels comfortable.
#EndHealthStigma for Incontinence
Incontinence can result in embarrassment and shame, usually because of a feeling of helplessness over the lack of control over one's bladder. Although doctors' offices and hospitals may be the best places for those dealing with urinary incontinence, they're not always the most comfortable or empowering places, according to Weill Cornell Medicine - Urology.
Becoming Empowered
Fortunately, for those managing incontinence, there are a number of ways to try and regain a sense of independence as well as live worry- and leak-free.
Education & Information
"Information is fundamental to the process of patient empowerment," according to the Patient Empowerment Network. By educating individuals about urinary incontinence, symptoms may able to be demystified. Research shows access to the right information, at the right time, delivered in the right way, leads to increased comfort in taking a more active role in understanding and addressing incontinence.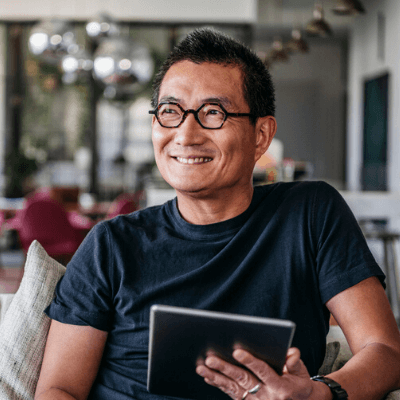 Discreet Incontinence Products
With regard to managing incontinence, there are a wide variety of incontinence products and supplies available on the market today that are discreet, more absorbent and better fitting. From adult diapers with tabs to incontinence pads and mattress protectors, incontinence products and supplies offer different levels of protection.

"I started NorthShore because I saw first-hand the importance of living life worry-free by staying dry," says NorthShore Care Supply President Adam Greenberg. "At NorthShore, we provide high-absorbency products and the caring support many people need to live life confidently while managing loss of control."
With up to 3x the leak protection of leading store brands, NorthShore is committed to helping individuals lives full lives by providing premium products and expert recommendations with compassion and understanding. For nearly two decades, NorthShore has helped thousands of customers across the U.S. find the right products and supplies to meet their needs.
Easy Exercises
The National Association for Continence (NAFC) encourages individuals managing incontinence to develop an exercise program that engages the entire body. A well-rounded exercise program can include strength training, endurance training, balance exercises, a flexibility routine to promote mobility, and pelvic floor muscle exercises. For female patients struggling with incontinence, Kegel exercises can be particularly beneficial in improving one's bladder control. The Mayo Clinic offers Kegel Exercises: How-To Guide for Women.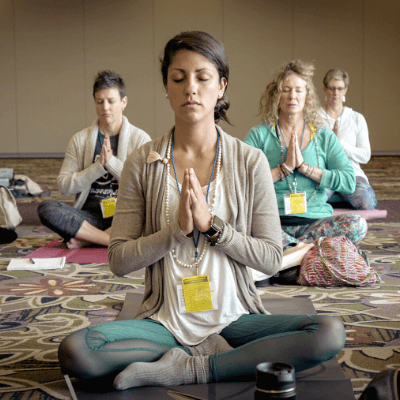 What is Bladder Leakage?
If you are currently managing bladder leakage, you are not alone. Bladder leakage can happen at various times throughout a person's lifetime and is actually quite common. About 25 million adults in the U.S. are managing some type of urinary incontinence, mostly in silence. Incontinence or leakage can happen to anyone at any age, not just the elderly.
Women
Pregnancy, childbirth, and menopause may contribute to urinary incontinence in women. Weak bladder muscles, overactive bladder muscles and nerve damage may also cause urinary incontinence in women.
Men
Many people may think prostate issues are to blame for the majority of men's bladder issues, but lifestyle habits and other unexpected conditions contribute to men's bladder leakage as well. Effects of lower back surgery, spinal cord injury, diabetes and even weight gain can cause various types of leakage in men of any age.
Why You Should Talk About Bladder Health
As part of NorthShore's mission to #EndHealthStigma associated with incontinence, here are 6 reasons why discussing bladder leakage is important.
More Active Lifestyle
If you can talk more about bladder health with others, you may feel more comfortable when you do activities with friends and family.

"Because I feel comfortable talking to my friend Belinda about my issue, I don't have to make up a lie when I use the restroom frequently," says Mitzi P., Florida resident and a NorthShore Customer

Better Products
If you can clearly explain your situation and needs, then you're more likely to find better-performing products.

"I am using the best brief at night. I used to wake up wet and had to change my bedding every single morning but not anymore," says Kathy H., Illinois resident and a NorthShore Customer

Improved Care
The more you can talk to your doctor about your condition, the better treatment plan you'll be able to develop and implement.

"When I finally told my doctor, it was such a relief. She prescribed medication and therapy, which both helped me," says Ruby R., California resident and a NorthShore Customer

Increased Sense of Acceptance
Talking about incontinence can make self-acceptance easier — regarding incontinence as well as the use of incontinence products.

"I can actually laugh about my condition and make jokes about leakage with my wife," says Dan F., Arizona resident and a NorthShore Customer

Overall Improved Quality of Life
Talking with friends and family can result in sometimes much-needed support and connections with others.

"I was so relieved when I finally told my best friend why I couldn't go out with her anymore to the movies, which then helped me meet with my doctor to get help," says Jill R., New York resident and a NorthShore Customer


Whether you or someone you know is managing some type of incontinence, it is common and manageable ... and possible to live a full life.
NorthShore's full line of heavy-absorbency briefs, pull-ons, pads, mattress protectors, underpads and more offer the protection many individuals need to live worry-free. Our friendly and caring Customer Care & Service Team is available seven days a week to provide personalized product recommendations based on each customer's individual needs.
Talking about loss of bladder control may be uncomfortable, but starting with close family and friends is usually a helpful first step. Once you can start talking with those close to you, you may even want to seek the support of millions of others around the world who also have incontinence through online forums and support groups.
For articles and podcasts on incontinence, visit NorthShore's Bladder Page.

Shop our most absorbent products to help manage incontinence.


Please login to access your saved items list. If you don't have an account, create one today to start your list.