4 Reasons Why You Should Never Double Up on Adult Diapers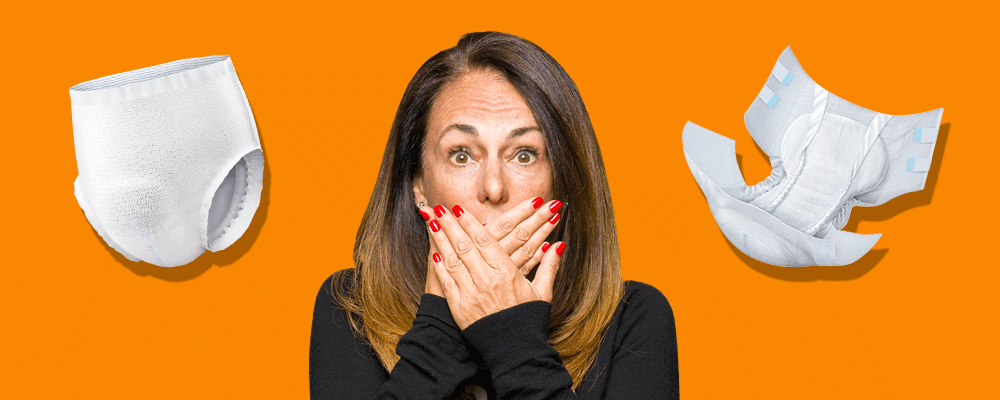 Desperate people do desperate things during desperate times. When faced with uncontrollable bladder or bowel leakage, life can get stressful fast. A quick fix for many individuals, as well as caregivers, is to double up on adult diapers.

Some people think layering absorbent products on top of each other will stop liquid from seeping through. This is not true.

If you or your loved one uses adult diapers with tabs, incontinence underwear, or incontinence pads, then you may want to better understand how these products work to eliminate the chance of future leaks. We'll explain the 4 reasons why you should never double up on super-absorbent products to help cut down on costs.
Why You Shouldn't Double Up On Incontinence Products
1. Waterproof-Backed Products are not Intended for 'Doubling Up' - Many people think that if the current diaper isn't holding enough liquid for their loved one, then they can add another one over it. This is a common misconception. Most incontinence products have waterproof lining that will only contain a certain amount of liquid. When 'doubling up', the liquid will leak from that first product into the next.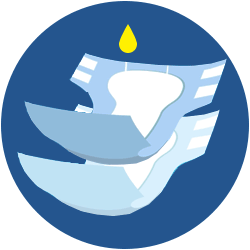 Takeaway: Do not double up any product with a waterproof backing because it will leak onto the next product. Booster pads are safer than doubling up adult diapers, and NorthShore EternaDry flow-through pads are designed to be layered to add absorbency to any disposable brief or pull-on.
Try booster pads if you or your loved one needs extra protection day or night or wants to extend the wearing time of adult diapers without worrying about leaks.
2. The Size of the Product May Cause More Leakage - A product worn in the wrong size can result in leakage, even when doubling. If there is too much space near the leg areas or in the rear, this increases the chance of leakage. It's important to measure yourself or your loved one's waist and hip to find the best size.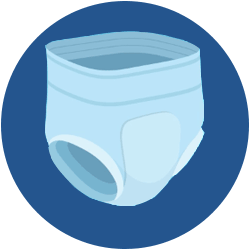 Takeaway: Avoid using products that don't fit properly, this will result in leakage, especially when doubled. NorthShore's GoSupreme Underwear are designed for individuals with slim legs and offer smaller leg openings which help to prevent leaks. FlexSupreme Underwear are designed for people with wider legs and tall waistband.
3. Using the Wrong Style of Product May Cause More Leaks - Individuals wearing tab-style briefs or pull-ons should feel comfortable and protected at all times. Any discomfort that occurs during sitting, standing or sleeping positions, may indicate the product is not the right style or size. Individuals who are managing bowel incontinence may want to consider Supreme Lite tab-style briefs. These fitted briefs offer a more secure fit around the leg areas and offer a smooth plastic exterior to contain odors.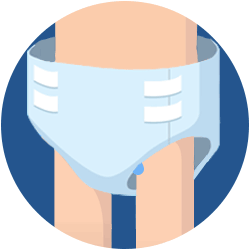 Takeaway: Select a product that works for your needs and body type. If your current product isn't working for you needs, consider trying another style.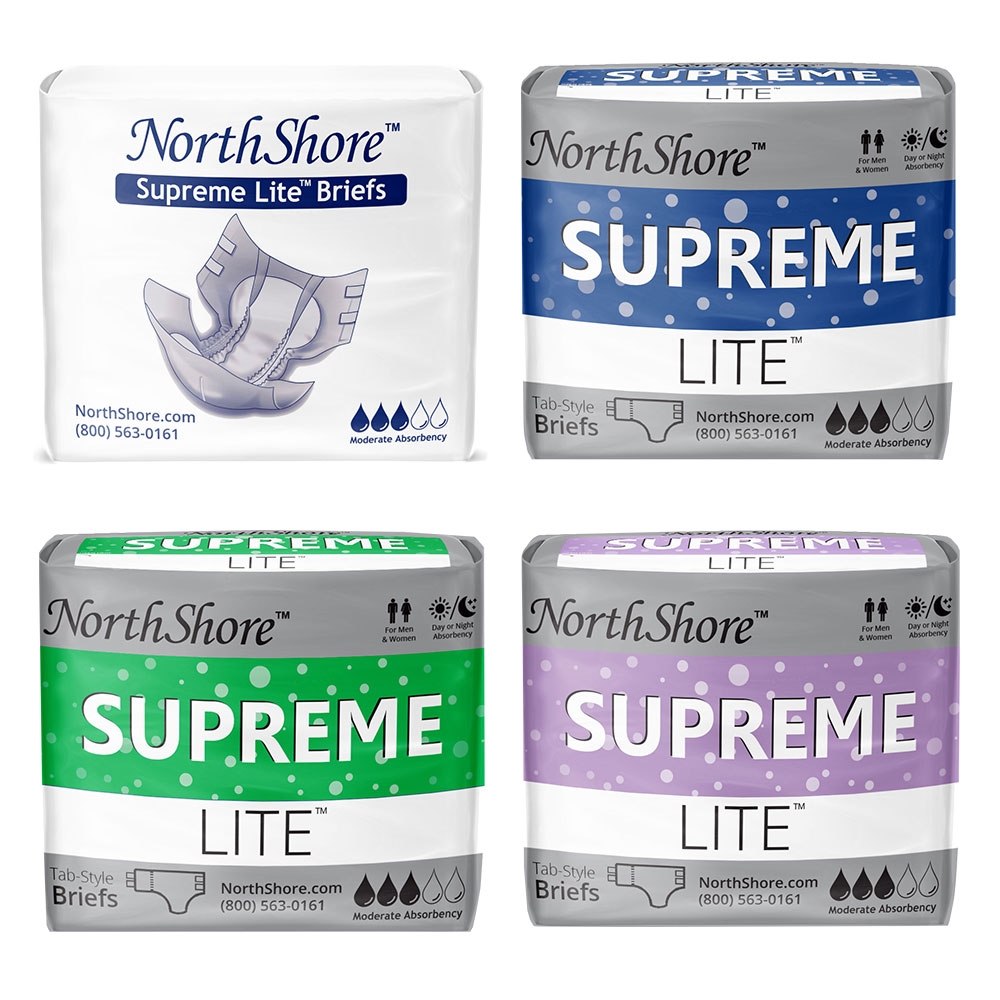 Supreme Lite Briefs
4. It's Costly - The more you double up on incontinence products, the more you're going to use at a time and ultimately spend. Instead of 'doubling up' on product, consider a more absorbency product. Consider the most absorbent adult diaper on NorthShore, MEGAMAX™ Briefs. Offering up to 12 hours of protection, these absorbent diapers are ideal for individuals managing heavy urinary and bowel incontinence.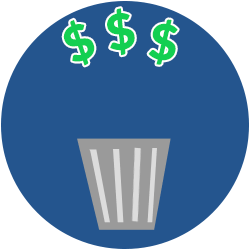 Takeaway: While it may seem like using multiple diapers is a temporary solution for leaks, it's costly. Consider using super-absorbent products that offer up to 12 hours of like MEGAMAX Briefs. NorthShore's popular absorbent underwear, the GoSupreme and FlexSupreme offer up to 8 hours of protection. When using high absorbency products, doubling up is not necessary.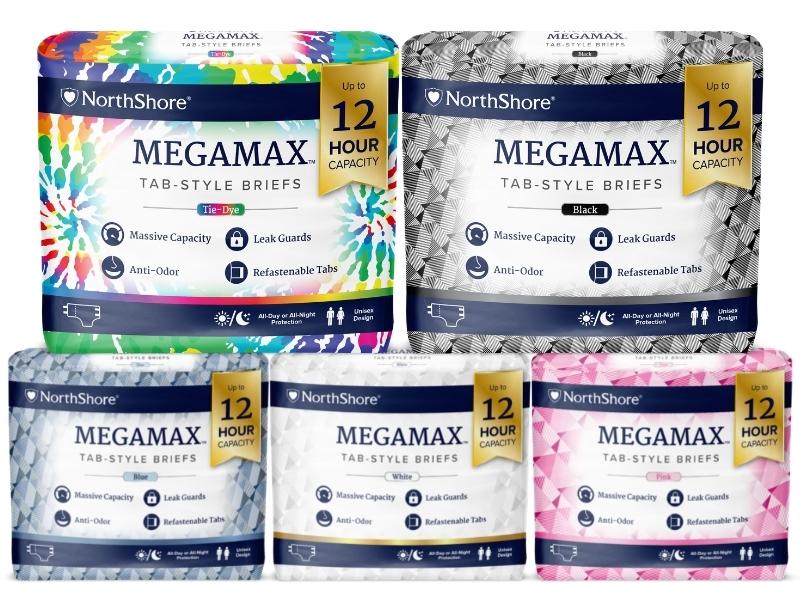 MEGAMAX Tab-Style Briefs
If you're managing leakage from your current product, consider fit, style and absorbent capacity, rather than 'doubling up'. 'Doubling up' on product causes more leaks and added costs. Consider absorbent products like the GoSupreme or FlexSupreme Underwear that offer up to 8 hours of protection. MEGAMAX Briefs are NorthShore's most absorbent tab-style adult diapers and offer up to 12 hours of protection. These high absorbency products offer protection and comfort you can count on, without the leaks.


Shop

Tab-Style Briefs and Pull-Ons

today or call (800) 563- 0161 for product help and recommendations.


Please login to access your saved items list. If you don't have an account, create one today to start your list.