3 Ways to Budget and Save on Adult Diapers & Incontinence Products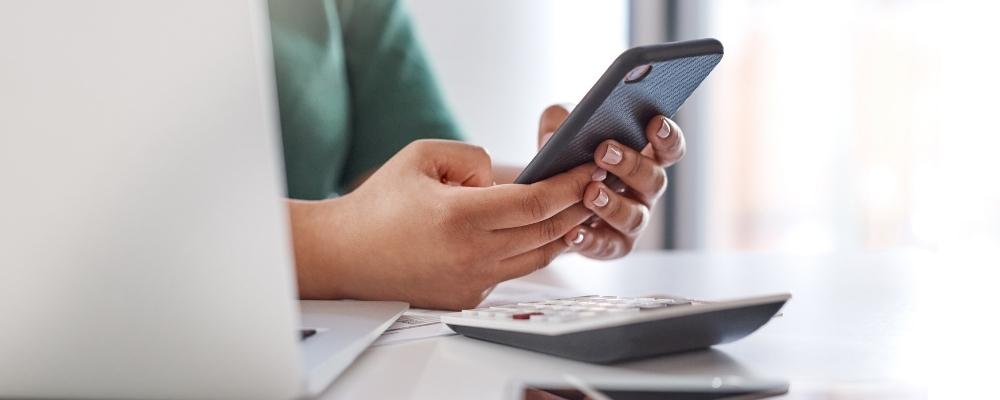 Did you know that incontinence supplies can easily cost well over $200 to $300 per month at a minimum, according to Wound Management & Prevention? Most individuals that wear adult diapers have other expenses and bills to pay and often look for the best deal on adult diapers and incontinence products.

If you or someone you know is managing incontinence, a lot of their disposable income may be going toward the cost of adult diapers and other accessories. NorthShore is here to help! In this article, we will provide ways to try and budget as well as save on a variety of incontinence products such as adult diapers, pull-ons, pads, liners and more.
1. Conduct a Needs Assessment
First, calculate costs and needs by determining how many diapers are currently being used per day. Second, review the quality of the current diaper/underwear being used. Third, ask if so many diapers or pull-ons would be needed if a higher-quality product was being used. Fourth, try a premium diaper, pull-on, pad, liner or guard, which offer up to 3x the absorbency of retail brands and less diaper usage, saving money and providing peace of mind.

Premium items offer longer-lasting absorbency, reducing the need for multiple diapers and eliminating doubling up. Determine diaper needs by asking the following:
1. How much absorbency is needed? Light, moderate or heavy?
2. What is the budget per week for incontinence products?
3. Is a special size needed?
4. What material works best and is gentle on the skin? Plastic or cloth-like?
5. What other features are important? Leak guards, landing zones?
NorthShore Premium adult diapers are gentle on the skin and offer good airflow, breathability, wicking ability and odor control. Some even feature leak guards.

See below for how to determine the quantity needed and learn why it's actually financially better to spend money on premium brands rather than cheaper alternatives.
Calculate How Many Diapers are Needed
How many diapers or pull-ons are needed to stay dry?
Diapers needed per day = NUMBER

How many diapers needed per week = NUMBER x 7

How many diapers needed per month = NUMBER x 30
2. Test Retail vs. Premium Brands
Most people try the brands available at retail stores. Often, these products are designed for individuals managing lighter incontinence. For those with moderate to heavy incontinence or someone who is using a lot of diapers during the day or night, try a premium product. Premium brands can actually save money, in addition to offering many other benefits. NorthShore's products offer 2-3x the protection of leading store brands!
Retail Brand vs Premium Brand Scenario

Chris prefers using pull-on underwear to manage his moderate urinary incontinence. He shops at a large retail store store where the average retail brand provides up to 12 oz. of absorbency per case of 76 pull-ons. Chris needs 8 diapers a day so he uses 240 diapers per month.

Andrew uses pull-on underwear to manage moderate urinary incontinence. He chooses a premium brand such as NorthShore's GoSupreme Pull-On Underwear with up to 38 oz of absorbency per case of 56 protective underwear. Andrew only needs 4 diapers a day due to the product's high absorbency so he only needs 120 diapers per month.
Using a premium product can help save in the long run. The higher absorbency offered allows for fewer changes throughout the day. NorthShore's premium adult diapers can help save money and if you sign up for their auto-ship program you can save time by spending less time at the stores. Shop from your phone or computer to get discreet delivery to your doorstep on a recurring schedule. You also get 5% off your order when you sign up!
3. Get Added Protection
Other ways to save on buying adult briefs and underwear is by using booster pads, also known as diaper doublers.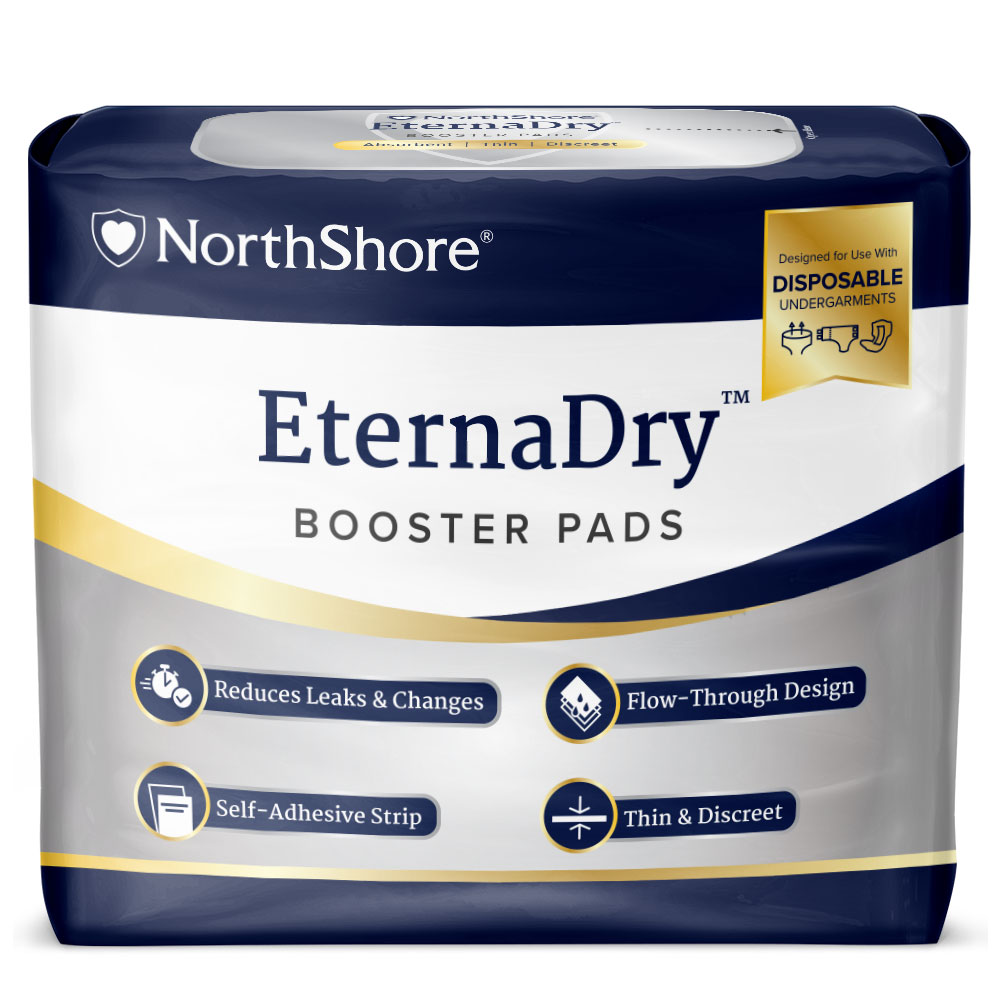 Booster pads can be applied to help extend the absorbency of a disposable product such as a pull-on or tab-style brief. Using a booster pad can decrease the number of diapers needed overall.
Combining NorthShore's GoSupreme Underwear with a booster pad can result in fewer changes, extra coverage, added peace of mind and more savings.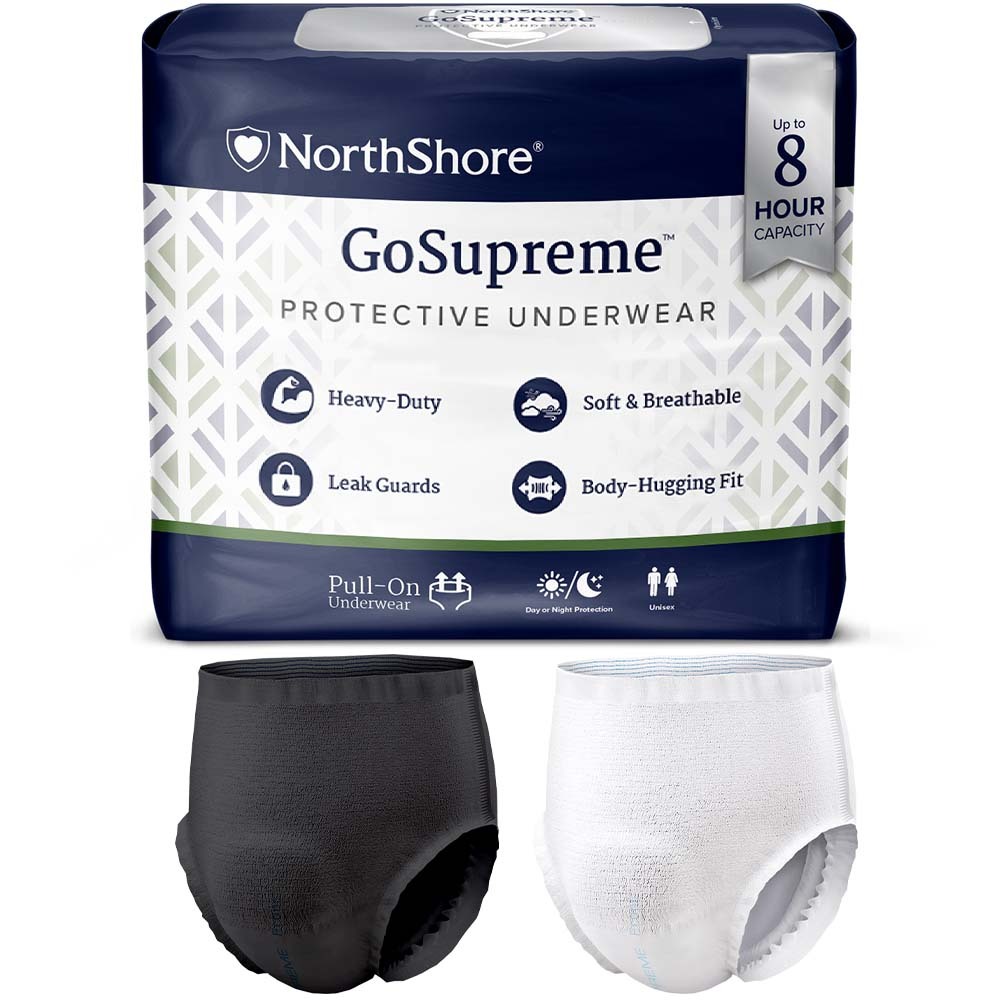 Premium Brand Pull-on Diaper + Booster Pad Scenario

Liz is in her late 50s and has been managing moderate incontinence for about 10 years. She wears pull-ons because they fit nicely under her yoga clothes. She uses GoSupreme Pull-On Underwear in black and EternaDry Booster Pads, which offers up to 18 oz of absorbency. Her daily use is 3 pull-ons and 3 Booster Pads daily with a total of up to 56 oz of absorbency.

More Ways to Save
Additional options to lower costs on adult incontinence products may be available with a little research. They include:
Diaper Banks - Find a list of Diaper Banks that offer aid to those in need of incontinence products.

Coupons - Search online for sales, promos or order offers

Discount Prescription - Ask about a medication card that offers prescription discounts at your local pharmacy or look online.

Tax Deductions - Keep all your receipts because incontinence products may be tax-deductible.

Shop Online - Buying online can reduce costs by as much as 50-80% over in-store purchasing.
There are many ways to try and cut costs when purchasing adult diapers and other incontinence products. Many diaper companies, such as NorthShore, offer samples. 'Try Before You Buy' programs are a great way to test different styles, absorbencies and sizes. Understanding how many items are used, what level of absorbency and the special features needed to stay dry are important in ordering items and budgeting costs.
Save money by using higher absorbency products. Learn more about our premium incontinence supplies or call (800) 563-0161 for more information about staying dry and saving money.

Thank you so much for reading our blogs!

Did you know NorthShore has helped millions of people manage incontinence with life-changing absorbent products? It's so amazing to hear their stories.

We also want you to know we have trained product advocates that provide a personal experience by working with each customer to find the best product for their situation.

Find out for yourself today!
To get in touch, simply provide your contact details below and your personal product advocate will reach out.


Please login to access your saved items list. If you don't have an account, create one today to start your list.