How to Have the Best Fall: Practical Tips & Top 3 Incontinence Products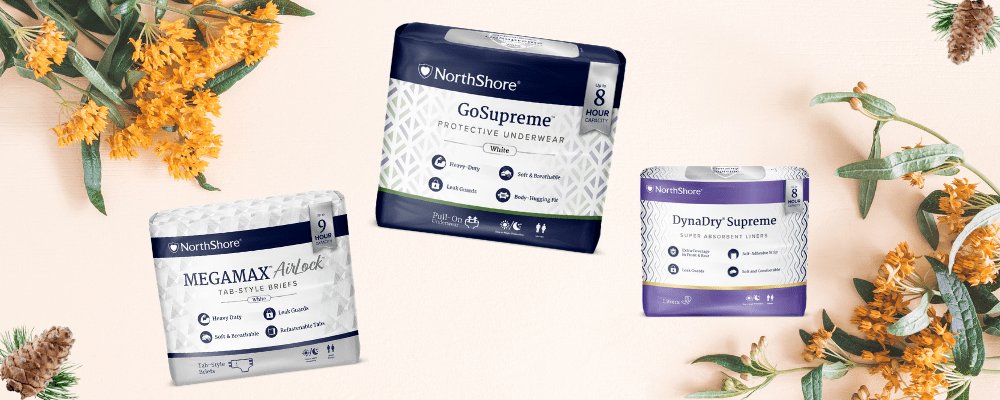 Can you remember the last time you went for a pleasant walk outside without worrying about leaks? How about the last time your spouse, parent or loved one was able to go apple picking with you?
If you or someone you care for is managing incontinence, enjoying outdoor activities may have its challenging moments. Luckily, there are ways to prevent leaks to take advantage of outdoor activities this fall. Here we'll offer tips on healthy living as well as reliable incontinence products to help enjoy the season.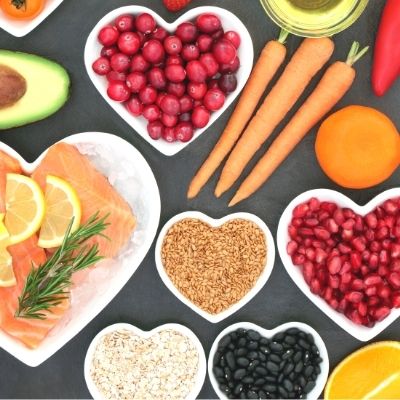 Living Healthy
Get Vaccinated - We know vaccinations are important. According to the Centers for Disease Control and Prevention, adults should keep vaccinations up to date because immunity from childhood vaccines can wear off over time. Those age 65 and older are at a greater risk for experiencing conditions such as shingles and the flu. Speak with a health care provider about recommended immunizations based on age, health, career and lifestyle considerations.



Drink Water - It's important to stay hydrated. Drinking water can help increase energy levels and even relieve fatigue. It also helps flush out toxins and decreases the incidence of developing kidney stones and UTIs, as well as works as a natural headache reliever.



Eat Right - As it gets colder outside, exercising and getting out may be more of a challenge. Eating the right foods often helps with maintaining well-being, mood and energy levels. Fruits and vegetables are highly recommended. Speak with a health care professional about adding foods with probiotics such as yogurt to help boost the immune system.



Essential Vitamins - According to the Cleveland Clinic, there are eight vitamins and minerals necessary for a healthy immune system, including Vitamins A, C, D and E as well as folate/folic acid, iron, selenium and zinc. It is usually best to get your vitamins and minerals from fresh foods.


A healthy immune system depends on a balanced mix of the right foods, activity and sleep. Living as healthy a lifestyle as possible may even help improve mood and overall health.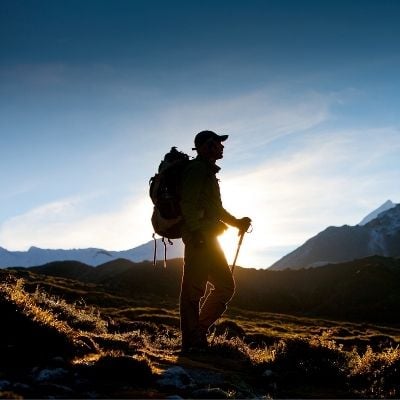 Enjoying Activities
Board Games/Card Games - Games can be an enjoyable way to spend quality time with family and friends, especially when outside activities are not possible. According to Health Fitness Revolution, benefits of playing games include increased endorphins and happiness, strengthening memory and cognitive skills and can lower blood pressure and stress.



Cooking and Baking - Baking and cooking can be another fun activity. Making cookies from scratch and adding festive - and tasty - decorations can be a fun and engaging activity.



Walking - Walking has many benefits, which include improved circulation, mental sharpness and joint support. It also increases balance and stability. Just 30 minutes a day can result in emotional and physical perks. Activities such as walking can be possible for those managing incontinence when reliable incontinence products are used.


Keeping Skin Protected
Lukewarm Water - Hot showers and baths might feel great when it's cold, but using lukewarm water is ideal. While hot water can cause skin sensitivity and dry out your skin, lukewarm water is better because it preserves the skin's natural oils.



Moisturize Moisturize Moisturize - Use a lotion containing a blend of nutrients beneficial to healthy skin.



Protect Face and Hands - Use gloves and scarves to prevent skin irritation against whipping winds and colder temperatures.



Use a Humidifier - Humidifiers put moisture back into the air and in turn help to prevent skin from flaking and drying out.


Incorporating Seasonal Foods
Cabbage - Cabbage is a great source of Vitamin C! It is actually richer in Vitamin C than oranges. Cabbage works well to treat ulcers, some cancers and depression.



Carrots - This vegetable can help boost immunity since it is also rich in Vitamin C and helps with digestion.



Cauliflower - A good source of dietary fiber for digestive health, cauliflower has also been known to boost cognitive function.



Eggplant - Improves overall bone health, helps to address anemia and usually lessens headaches, migraines, fatigue and depression.



Kale - Contains folic acid and Vitamin B12, which may impact the symptoms of Alzheimer's and other diseases that cause dementia.



Squash - This vegetable can help improve lung health since it has a high content of Vitamin A. Squash helps those with diabetes by managing the metabolism of sugar in the body.


Enjoying Activities with Reliable Products
Using reliable, high-absorbency products during the day and night can provide individuals with a sense of confidence ... and much-needed sleep. There are a wide range of tab-style briefs and protective underwear, as well as other incontinence supplies, offering leak-free protection.
These briefs offer up to 9 hours of top-tier absorbency and feature a breathable, cloth-like exterior that keeps wearers comfortable throughout the day. The cloth-like fabric is waterproof to protect against leaks, and the extra-wide and extra-long coverage protects wearers for busy days and throughout the night. AirLock Briefs offer a discreet fit with these added features:
Breathability - The cloth-like fabric promotes breathability and supports healthy skin.

Long-Term Protection - With up to nine hours of protection, wearers can use fewer tab-style briefs throughout the day and night.

Maximum Coverage - Extra-wide and extra-long coverage offers absorbency and leak protection even during a night of sleep.
MEGAMAX AirLock Lite Briefs, the less bulky version of MEGAMAX AirLock, offer up to 6 hours of dryness. They are a great option for those who want lightweight, breathable protection with a soft cloth-like exterior that helps promote healthy skin.
Pull-up style underwear for all-day protection. GoSupreme offers up to 8 hours of comfortable, form-fitting and discreet protection. Additional GoSupreme Underwear features include:
Dual Leak Guards - Provide protection near the leg areas to prevent leaks.

Form-Fitting Leg Elastics - Offer a snugger, more secure fit.

Extra-Long Absorbent Lining - Extends coverage from the front to the rear.
Liners are a popular option for individuals who may not need tab-style briefs or underwear. Liners, known as large-sized (incontinence) pads offer more coverage and absorbency the most retail incontinence pads.
DynaDry Supreme Liners are a great option for individuals looking for a larger pad to be used in regular underwear. Features include:
Extra-Long Length - Offers more coverage for heavier leaks.

Adhesive Backing - Keeps liner securely in underwear. Liners should be worn in more form-fitting underwear (boxers are not recommended).

Contoured Shape - Provides a comfortable fit with a Figure 8 design.
Along with getting enough sleep, staying hydrated and eating healthy, using the right incontinence products can help those managing incontinence and their caregivers enjoy fall to the fullest.

In addition to MEGAMAX AirLock Briefs, GoSupreme Underwear and DynaDry Liners, NorthShore also offers other adult diaper and pull-on options, as well as pads, liners, underpads, waterproof covers and more to help individuals stay confident and protected.

*Please speak with a health care provider before taking any vitamins or minerals, starting a new exercise routine or eating foods that may cause an allergic or other reaction.
Learn about the products featured in this article and other incontinence supplies at NorthShore's Incontinence Products Page or call (800) 563-0161 for personalized tips and recommendations.


Thank you so much for reading our blogs!

Did you know NorthShore has helped millions of people manage incontinence with life-changing absorbent products? It's so amazing to hear their stories.

We also want you to know we have trained product advocates that provide a personal experience by working with each customer to find the best product for their situation.

Find out for yourself today!
To get in touch, simply provide your contact details below and your personal product advocate will reach out.


---
Shop Products Featured in this Article
New
Starting at $13.99 FSA/HSA Eligible
Top Seller
Starting at $8.99 FSA/HSA Eligible
Top Seller
Starting at $4.99 FSA/HSA Eligible
Please login to access your saved items list. If you don't have an account, create one today to start your list.