5 Signs It's Time to Consider Diaper Covers & Prevent Leaks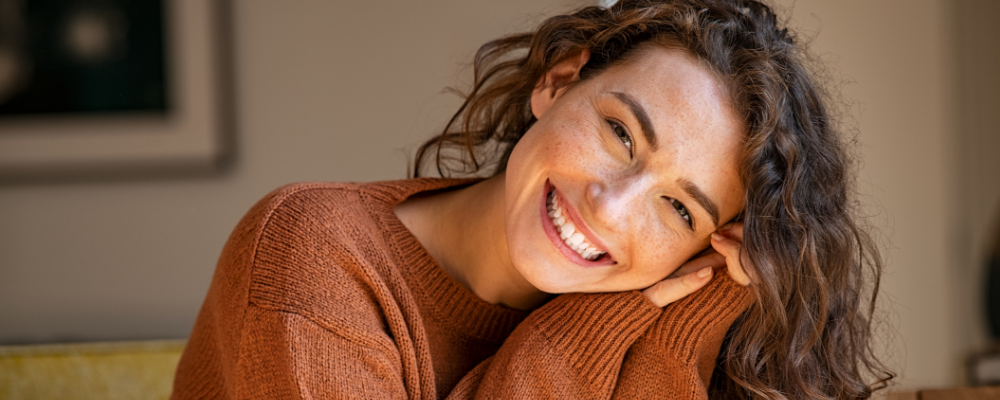 Rubber gloves. Bleach. Soap. Bucket. Cleaning urine and fecal-soiled clothing is a time-consuming task. You know that hydrogen peroxide and vinegar are your best friends when you clean up.
The truth is, leaks happen. You or a loved one may be managing Crohn's disease, ulcerative colitis, or other condition that causes bowel incontinence.
You are tired of cleaning urine and bowel leaks at all hours of the night.
What if there was a product that could prevent leaks onto clothing and save you time on cleaning?
A product that could help you stay free from leaks.
Waterproof diaper covers can help.
We will explain the benefits of diaper covers and the signs it may be time to consider using them.
Spend less time cleaning messy accidents and more time enjoying doing the things you love.
What Are Diaper Covers?
Diaper covers, also known as plastic pants, are used alongside absorbent incontinence products. Waterproof diaper covers contain any liquid that may leak out of diapers. The close fit of diaper covers helps provide a secure fit.
Think of a diaper cover as an extra layer of security.
Diaper covers help contain urinary and bowel leaks from getting onto your clothing. They seal in leaks and can prevent unwanted stains and odors from escaping.
Diaper covers today are more modern and stylish than their previous counterparts.
TRIFECTA diaper covers are breathable and washable. TRIFECTA covers offer a form-fitting and snug fit around the leg and hip areas.
TRIFECTA Diaper Covers Are:
Made with waterproof Polyurethane Laminated Polyester (PUL)
Available in sizes X-Small to 2X-Large
Washable for up to 75 washings
Available in pink, blue, white, and black


"I have been wearing MEGAMAX diapers for months and tried TRIFECTA Waterproof Cover. The combination of comfort plus wicking meant zero leaks."
-Steven F., Verified Reviewer
Are you curious if waterproof diaper covers would work for your situation? Here are signs that it may be time to try them.
Sign # 1 - Frequent Leaks on to Clothing
What's one sign you may need a diaper cover? Frequent leaks to clothing. No one wants to leak when wearing adult diapers. It's embarrassing and stressful. If you may have frequent leaks, first, you may need to change your primary adult diaper (size or style). People new to incontinence tend to use the incorrect size diaper. Adults may also double up on diapers in the hopes of preventing leaks.
If you are happy with your product, but still notice leaks, you may want to use a diaper cover. Diaper covers can eliminate the chances of leaks with their waterproof lining.
Sign #2 - Frequency of Strong-Smelling Odors
There is no denying that odors are a concern when managing incontinence. No matter your situation, you probably want odors contained at all times. Urine and bowel smells can be intense, so use products that can help eliminate those when needed!
Waterproof covers offer a laminated polyurethane coating, which is resistant to strong-smelling odors. Get peace of mind when you need to wear your briefs or pull ups in public or when traveling.
Sign # 3 - Added Stress During Travel
Traveling outside the house can be stressful for adults managing incontinence. Whether you are going to the post office or Mexico, it can be a nerve-wracking experience. But it doesn't have to be. With the right products and supplies on hand, you can travel with ease.
Do you ever look for the nearest bathroom? Do you always pick an aisle seat on the plane? You may want to use diaper covers to help ease the stress when traveling.
Diaper covers can give you a sense of security and peace of mind when a restroom is not nearby.

Sign # 4 - Incontinence Products Not Staying In Place
Absorbent adult diapers can move from time to time. If you want your products to stay in place, consider diaper covers. Diaper covers fit around your briefs or pull ups and can keep them in place when exercising and working.
Sign #5 - Too Much Time Spent on Cleaning
If you are cleaning urinary or bowel leaks often, a diaper cover can save hours in your day. Remember, even the most absorbent adult diapers can only hold so much.
A diaper cover can help contain the leaks that may come out of your current disposable product. More protection means less leaks and cleaning.
Scrubbing, soaking, washing. Pre-wash. Cleaning leaks can get tiresome.
Save time by using diaper covers. Diaper covers can help give you the peace of mind and security you deserve.
Should you use diaper covers? If you are managing frequent leaks and strong-smelling odors, then yes, it wouldn't hurt. Sizing matters when selecting diaper covers, so make sure you measure yourself first.
Incontinence may be challenging to manage, but when you use the right products, you can live life on your terms … without leaks.
Learn about TRIFECTA diaper covers online or call (800) 563-0161.


Thank you so much for reading our blogs!

Did you know NorthShore has helped millions of people manage incontinence with life-changing absorbent products? It's so amazing to hear their stories.

We also want you to know we have trained product advocates that provide a personal experience by working with each customer to find the best product for their situation.

Find out for yourself today!
To get in touch, simply provide your contact details below and your personal product advocate will reach out.


---
Please login to access your saved items list. If you don't have an account, create one today to start your list.