Which NorthShore Bed Pad Is Best For Absorbency, Repositioning & Nighttime Leaks?
How much do you know about chux pads? Did you know there are underpads that help with repositioning, keeping skin cool and dry? There are disposable and washable varieties? With so many options available online and in stores, it can be difficult to find the best option that will work for you or your loved one's needs.
Incontinence Underpads: Which Is Best?
While the best underpad or bed pad is the one that addresses your individual incontinence needs, we created this quiz that we hope helps determine which disposable underpads and washable bed pads to consider.
Whether you need waterproof bed pads to protect your mattress, furniture or other surfaces, think about NorthShore Underpads for needed incontinence protection.
Say goodbye to nighttime leaks and multiple changes with NorthShore's premium chux and absorbent incontinence bed pads.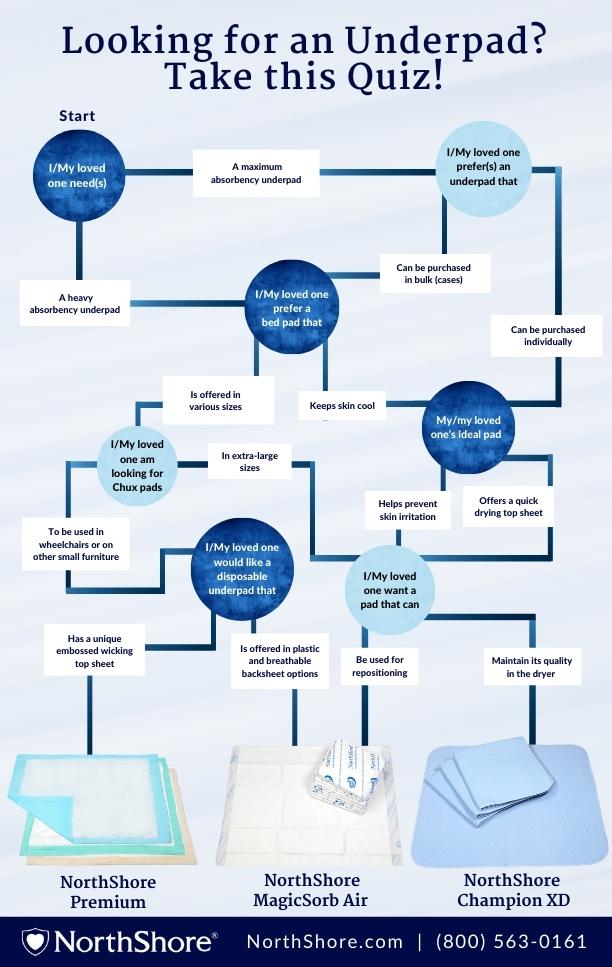 Shop NorthShore's Collection of

Bedding Protection Products

or call (800) 563-0161 for questions and personalized assistance.


Starting at $3.99 FSA/HSA Eligible
Top Seller
Starting at $7.50 FSA/HSA Eligible
Top Seller
Starting at $24.99 FSA/HSA Eligible
Please login to access your saved items list. If you don't have an account, create one today to start your list.