5 Questions to Ask When Selecting Incontinence Products Like Tab-Style Briefs & Protective Underwear in Larger Sizes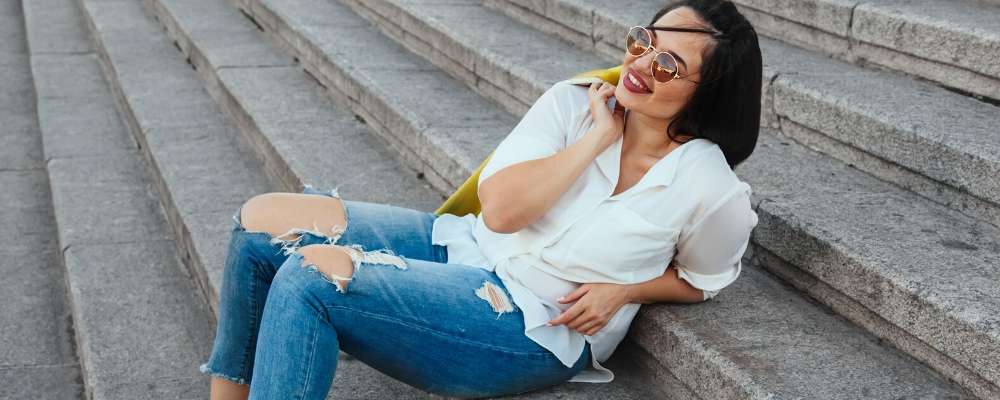 Do you know your waist measurement? To ensure proper sizing, current waist and hip measurements are essential to finding the correct size adult diaper or pull-on. Some people may fall into various sizes depending on the brand of the product. If you're looking for a plus size adult diaper, consider the following products to stay protected and comfortable, day and night.
Questions to Ask When Selecting a Bariatric-Style Brief with Tabs
1. What is my current waist/hip measurement? - This is one of the most important questions to consider. Adult diaper brands vary, so measure yourself first, rather than guessing your size. Pant size do not correlate to diaper sizing, so please measure yourself correctly witha tape measure.

Tip - It's important to measure the widest part of your waist and your hip for the most accuate size. For instructions on how to measure correctly, refer to our 'how-to' infographic.
NorthShore Tab-Style Briefs and Pull-Up Style Underwear Offered in Larger Sizes
AirSupreme Briefs - Our most absorbent breathable brief with tabs for both day and night use. Features include up to 8 hours of protection, airflow breathability to promote skin health, tall leak guards and a Microsorb lining stays soft and dry. Bladder and bowel leak protection. Offered in sizes X-Small to 2X-Large.


GoSupreme Protective Underwear - A pull-on that's different from the rest with all-around coverage and improved leg elastics. Top-of-the-line comfort, absorbency and fit. Great for all-day and all-night protection with up to 8 hours of capacity. Designed to help manage urinary and bowel incontinence. Available in sizes Small to 3X-Large.


FlexSupreme Pull-on Underwear - Maximum comfort with our most flexible protective underwear. Offering up to 8 hours of protection, FlexSupreme features a flexible stretch-panel waistband that stays close to the body when wet to prevent sagging. The Microsorb lining quickly locks away wetness and odors. Designed for urinary incontinence. Sizes Medium to 2X-Large available.



MEGAMAX Adult Diapers - A brief with MEGA protection, massive absorbency and unique wicking ability that provides total lockdown protection from leaks and odors. Up to 12 hours of capacity, increased coverage in front and rear, body-close elastics in front and rear, heavy-duty waterproof backsheet, landing zone for easy tab refastening and resists sagging and odors. Available in X-Small to X-Large sizes.

2. How much absorbency do I need? – According to Healthline.com, an adult can have an output of urine anywhere from 400 to 2,000 milliliters daily. Bariatric adult diapers products (depending on the size) can hold anywhere from 24-38 ounces.
Tip - Monitor during what time of the day you're experiencing leakage. Log any patterns you see and discuss with a health care professional.

3. What style of adult diaper suits my lifestyle? – For individuals who are bedridden or wheelchair-bound, a fitted brief may be the easiest product to change due to the refastenable hook or tape tabs.

Individuals who are active may prefer pull-on style underwear. Adult pull-up style diapers, such as FlexSupreme Underwear, offer a comfortable, stretch panel that stays close to the body.
4. What other products are available in larger sizes? – Depending on how much protection you need, diaper covers and booster pads can help for additional protection. Booster pads boost absorbency and are placed in disposable products. NorthShore's booster pads come in sizes from X-Large all the way up to a 2-XLarge.

Waterproof covers are worn over disposable products and act as an additional layer of protection against leaks, odors and sagging.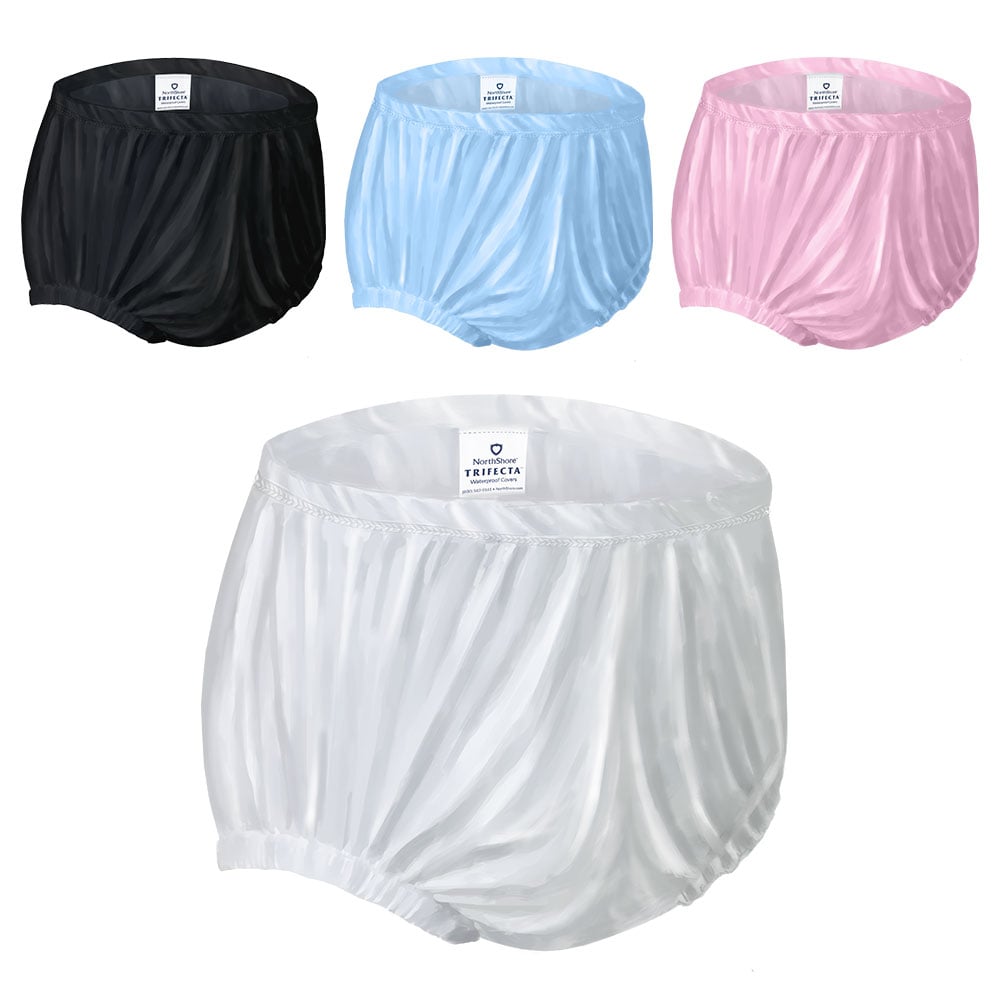 NEW! TRIFECTA Waterproof covers


Tip – When selecting a diaper cover, make sure to measure around the thigh, this is the most important measurement. Leaks occur mostly in this area, so the cover should fit securely in this area.

5. What is the most comfortable product? To find the best bariatric-like adult diaper, we recommend sampling the product first. When wearing an adult diaper, is there too much space in the leg area? Are the tabs cutting into your hips? Make sure to be aware of how you feel when wearing the product.
Tip - Request a sample to try of these products by calling us at (800) 563-0161 for assistance with sizing.

We understand it may be difficult to find plus size adult diapers, but NorthShore has options. NorthShore's brand of briefs and pull-ons offer superior absorbency, fit and comfort. Feel protected and comfortable with the right products, we can help.
Shop absorbent briefs and pull-ons to stay protected day and night. Not sure what to order? Use our handy online

Product Finder

to receive personalized recommendations with five quick questions.
Shop Products Featured In this Article
Please login to access your saved items list. If you don't have an account, create one today to start your list.