Are You Getting Enough Caregiver Support?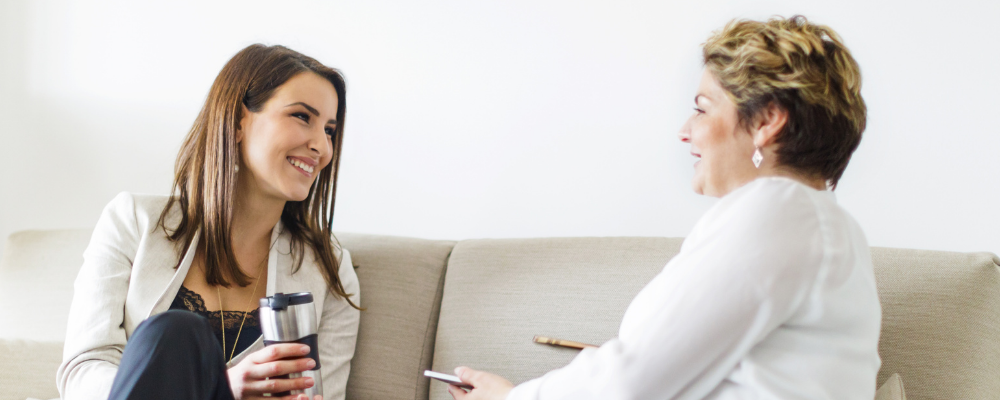 Caregivers are essential to so many lives. Without them, many people would not be able to get their daily needs met: meals, getting dressed, showering, taking medications, safely using the restroom/toileting and more. Individuals managing incontinence may need extra help.
In addition to paid care, there are many family caregivers also working and raising families. AARP and the National Alliance for Caregiving (NAC) report that more than 20% of Americans have cared for an adult or child with special needs at some point in the past year.
In observance of National Caregivers Day on Feb. 17, we want to provide information and resources for caregivers who are often working overtime to take care of loved ones.
Caregiver Duties
For new caregivers, life may have changed pretty quickly. When a medical situation arises, family members can suddenly find themselves acting as a caregiver for elderly or chronically ill relatives with little or no warning.
This sudden change in circumstances can make it difficult to understand exactly what a caregiver's responsibilities entail. The level of care another person needs will vary, of course, but a caregiver's duties may involve assisting someone with most of their day-to-day activities.
So what exactly does a caregiver do? Here are some common responsibilities





Source: Caring.com


Caregiving for family members and loved ones can feel like managing another person's life on top of your own, in addition to learning about medical concerns and conditions you may not have had to before. But there is information available to help.
Caregiver Tips
When caring for family members, friends or neighbors, you may not have access to caregiver training, but there are some things you can do to prepare both mentally and physically. Classes and organizations play key roles when taking on caregiving responsibilities.
CPR Training
A number of organizations offer CPR training so you'll know how to provide life-saving resuscitation in emergencies. You can also learn basic first aid. Check online to find local classes.
Meal Planning
Meal planning is a bit different for elderly relatives or those with special needs. Ask their doctor if they have a nutrition sheet or can recommend a nutritionist to teach you about different meals for certain dietary requirements. There may also be options within your community for nutritious meals for older adults who can't easily leave the home such as Meals on Wheels.
Proper Body Mechanics
In the course of the day, you may also need to move your loved one to their bed, bathroom or other places. The Family Caregiver Alliance suggests learning proper body mechanics from a physical therapist so you can safely move someone without hurting them or yourself.
Maintain a Schedule
Make sure to keep a schedule for giving medications and getting to healthcare appointments to stay organized. You may want to go over each medication and note the following:
Should they be taken with food or on an empty stomach?

Are they best taken in the morning or evening?

Do they interact with other medications? If so, discuss with your loved one's healthcare provider.

What are the side effects to look out for?

Will they have an effect on water intake or water retention?


There are now "smart" pill bottles that mark if the medication has been taken for the day, as well as apps for your phone. Old-fashioned pencil and paper work fine as well—make sure you list the times and dates each medication is given.
For doctor's appointments, it may be helpful to list not only when your loved one needs to be there and any paperwork they'll need, but also the method of transportation and travel time. This will help prevent last-minute scrambling and anxiety.
Keep Important Numbers Handy
You'll also want to keep important phone numbers on hand for every business or person involved in your loved one's care. These may include:
Healthcare providers such as doctors, physical therapists or dietitians

Pharmacies

Health insurance and or/Medicare

Utility and internet providers as well as account information

Bank information for paying bills

Siblings, neighbors or other caregivers who can assist in an emergency
Streamline and Save Time
Once you have the medical care and appointments organized, try to streamline other duties. Ordering groceries online and curbside pickup can save a lot of time.
You can also order incontinence supplies, including adult diapers, wipes and more, from NorthShore.com, plus take advantage of the Auto-Ship Schedule & Save 5% Subscription Program so you don't have to worry about running out. With free samples, personalized consultations, products offering 2-3x the leak protection of leading store brands and reliable customer support, NorthShore is the Preferred Supplier for Family Caregivers.
Caregiving can be rewarding, but also incredibly stressful. Creating support systems and taking care of yourself is as essential as the help you're providing your loved one.
Caregiver Support
To be an effective caregiver, you should to take care of yourself as well. According to a AARP and NAC report, around 23% of caregivers find looking after their own health is difficult—and the same percentage say caregiving duties have worsened their health. Learning CPR, safe transfers and new ways of organizing will help you in your caregiving role, but supporting your own physical and mental health is also critical.
Caregivers in highly stressful situations are vulnerable to burnout and compassion fatigue. Burnout is a condition of being unable to cope with caregiver duties, and you may feel exhausted and listless. Compassion fatigue can occur when caregivers with a high level of compassion and empathy experience prolonged stress and frustration. Explore helpful caregiving tips the article, Do You Know the Signs of Caregiver Burnout? You can also find support groups where you can talk to others who are experiencing the same caregiving struggles as you.
On National Caregivers Day and every day, thank you to all caregivers.


Top Products Recommended by Caregivers
Please login to access your saved items list. If you don't have an account, create one today to start your list.