Chux Bed Pads: 4 Myths to Know Before Buying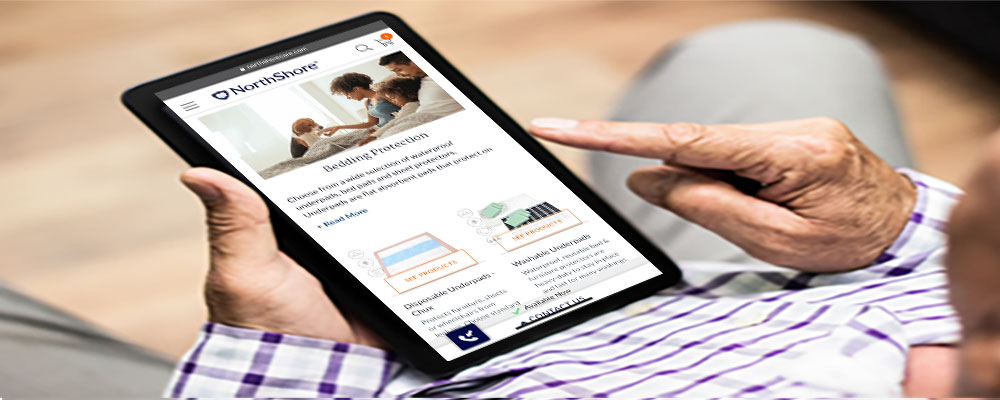 Here's the quick breakdown of chux pads. Chux is a common term people use for disposable underpads just like people use Pampers to refer to pull-on style diapers or Kleenex to facial tissue. Chux pads consist of an absorbent layer of fluff that sits between two layers of waterproof plastic. The absorbent layer usually wicks away wetness and moisture from the top and pulls it in. Seems like a pretty straightforward product right? It's essentially a pad that absorbs liquid that you throw away once soiled. Yet, now in 2018, there are so many different kinds of chux pads, in various colors, back sheets, and absorbency levels. Do you think you know all about chux? Here are some myths about them that will help you next time you need to purchase them.
Myth 1: All Chux are 100% Waterproof
False - Remember chux pads are disposable paper-made products made of raw pulp and polymers, so they have limits as to how much they can absorb. Also, remember that depending on your level of output or the person you're caring for, the pad may get saturated quicker than others using the same chux pad. Urine can flow over the edges of the chux pad if you don't fold each side to create a barrier.

Be mindful of your needs or the needs of the person you're caring for and the absorbency level of the underpad. Some people need to incorporate chux with washable underpads and/or other adult diapers, and incontinence products depending on the severity of their incontinence.

Typically the larger the pad, the more it can absorb before it sweats (gets damp) through the backsheet. If you're looking for a pad that can absorb a lot of liquid then you'll want to refer to the absorbency chart and look for the ones with the largest ounces listed near that product's description.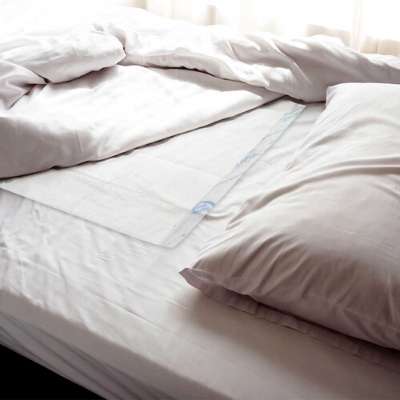 Myth 2: All Chux Can be Used for Repositioning
False – Not all chux are created the same. Some chux pads come thin and to some people, do the job. For example, the NorthShore Economy Underpads have little fluff and a low amount of polymers- sometimes these are used for smaller pets, changing pads for babies or to preserve antiques in storage. Other heavy-duty chux pads have more filling, more polymers and a much stronger backsheet that is specifically made for repositioning.

If you're looking for bed pads that can be used for repositioning be sure to check out these washable pads. Here's the takeaway: Make sure you know what material the backsheet is of the chux pad you will be using beforehand.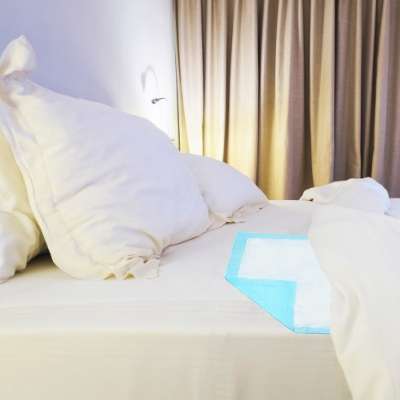 Myth 3: All Chux are Breathable
False – The backsheet of the chux pads will vary by brand. Some of the most absorbent underpads have a plastic backsheet that can hold the most liquid, so those may not be as cool to lay over as the breathable chux pads. In contrast, breathable underpads like the NorthShore® MagicSorb™ Air have a backsheet that is air permeable, helpful for people with skin conditions and also highly absorbent. It really depends on what you will use the chux for.
Key questions to ask yourself:
Do I want something that is absorbent but not as cool to lay over?
Myth 4: Chux Are Only Blue
False – Chux can be any color, in any dimension, or size. Most hospitals and assisted living centers use blue chux, so many people assume these are the only ones available. However, there are many options (in different colors) nowadays for larger, superior quality chux pads that you can find to meet your needs.

The takeaway: If the pad can be thrown away after being soiled then it is considered a disposable underpad, known as chux pads.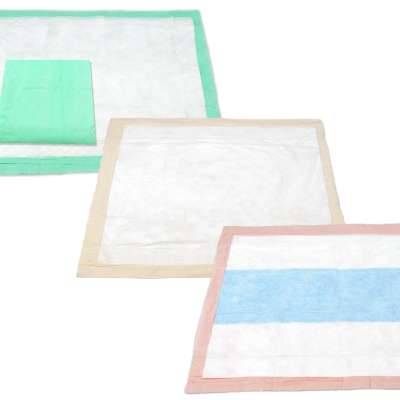 Now that you know the false myths about chux pads you'll be more educated in shopping for them. Do you need the most absorbent chux on the market because you have heavy incontinence? Or do you need a breathable chux pad because you're managing some kind of skin condition?

If you need help selecting chux for your needs, call us. Our care experts are knowledgeable about these chux as well as other incontinence related products we carry. We are happy to help! Call us at (800) 563-0161.