Choosing Incontinence Supplies After Prostate Surgery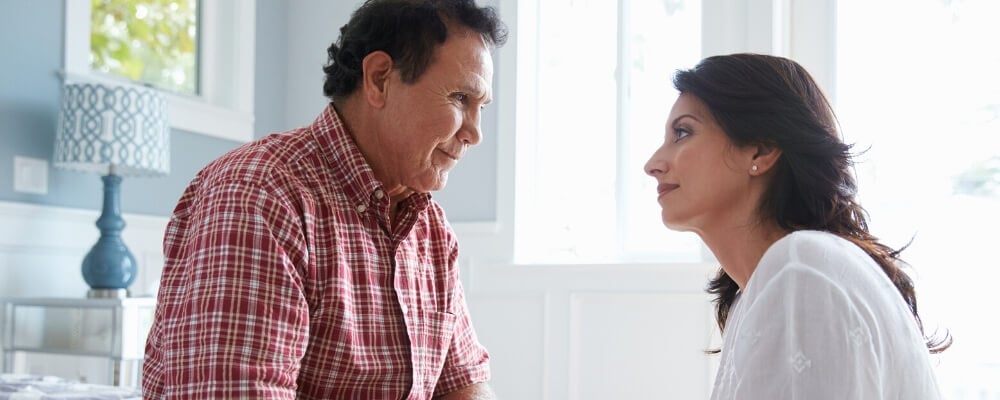 My dad has light incontinence from prostate surgery, what kind of products does he need? For men who are active and want to continue playing golf, or just go about their daily activities without fear of embarrassment, there are many incontinence products that make life easier. Two of the main products for him are: male guards and absorbent protective underwear that can help him staying active and dry. Male guards typically are used for light dribbles and moderate urinary leakage, whereas protective underwear is for heavier outputs (both including urinary and bowel leaks).


A first option is the NorthShore™ DoubleStop™ Male Guards, a new, high-performance male guard. Alternatively, try a moderately sized liner. Each offers good coverage and is discreet under clothing.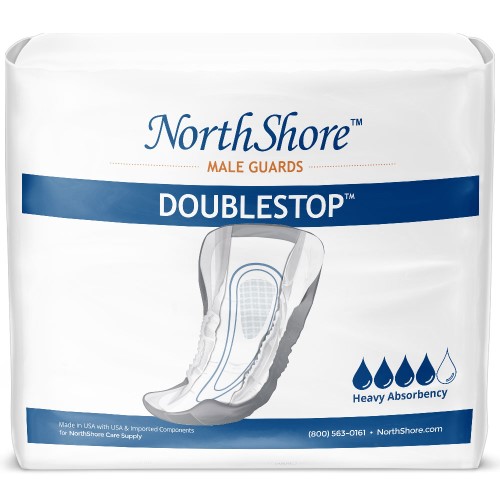 If the wearer needs all-day protection and the options are overwhelming, speak with care expert to get the right product for your individual needs. A male guard such as the NorthShore DoubleStop™ XL is the most absorbent male guard on the site. These are uniquely shaped for the male anatomy. The DoubleStop™ XL is larger and wider than its counterpart the DoubleStop and offers more coverage in the front.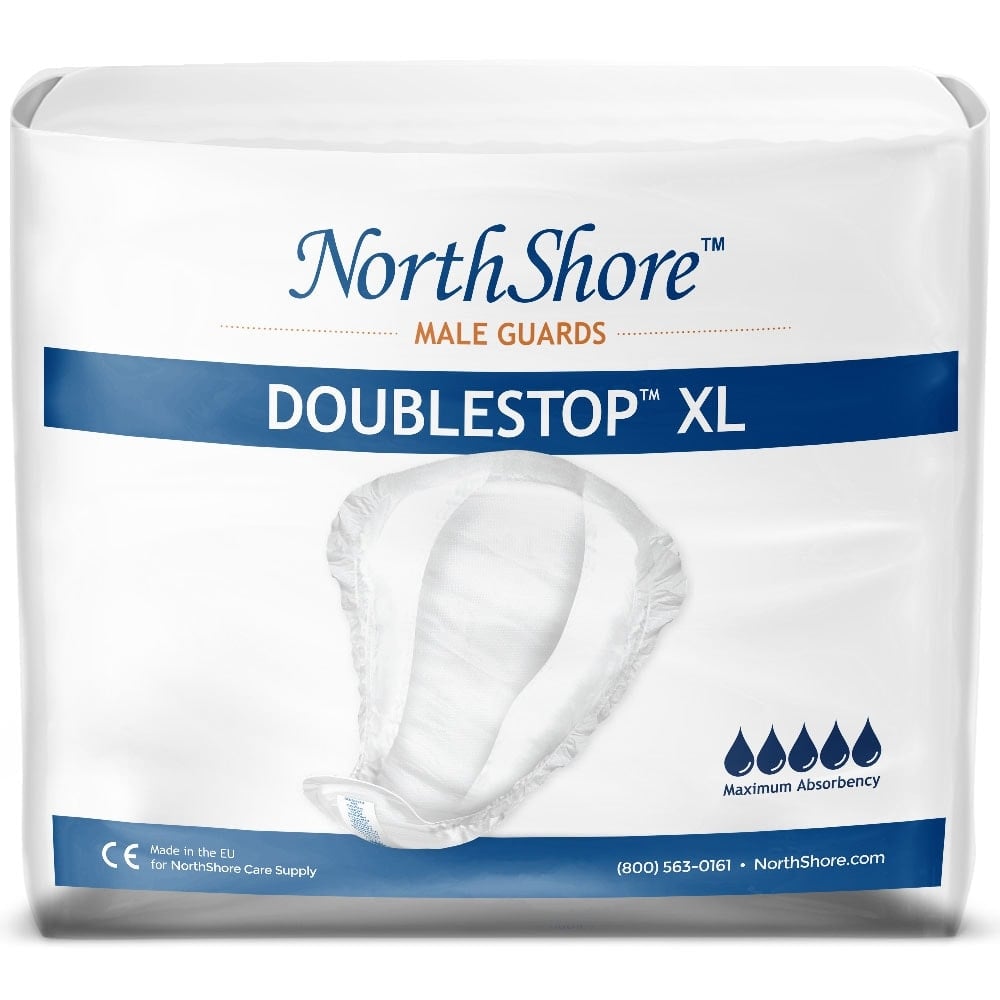 Dad's leakage is increasing from dribbles to larger voids, What are the most absorbent male products for him?
A beginner underwear option is NorthShore™ GoSupreme™ Lite Underwear. This is a disposable pull-on undergarment that works like absorbent underwear mentioned above. It does not absorb as much which means it is less bulky than the GoSupreme Underwear; it still offers unique leg openings for people with thinner legs and thighs. The GoSupreme Lite holds up to 28 ounces of liquid.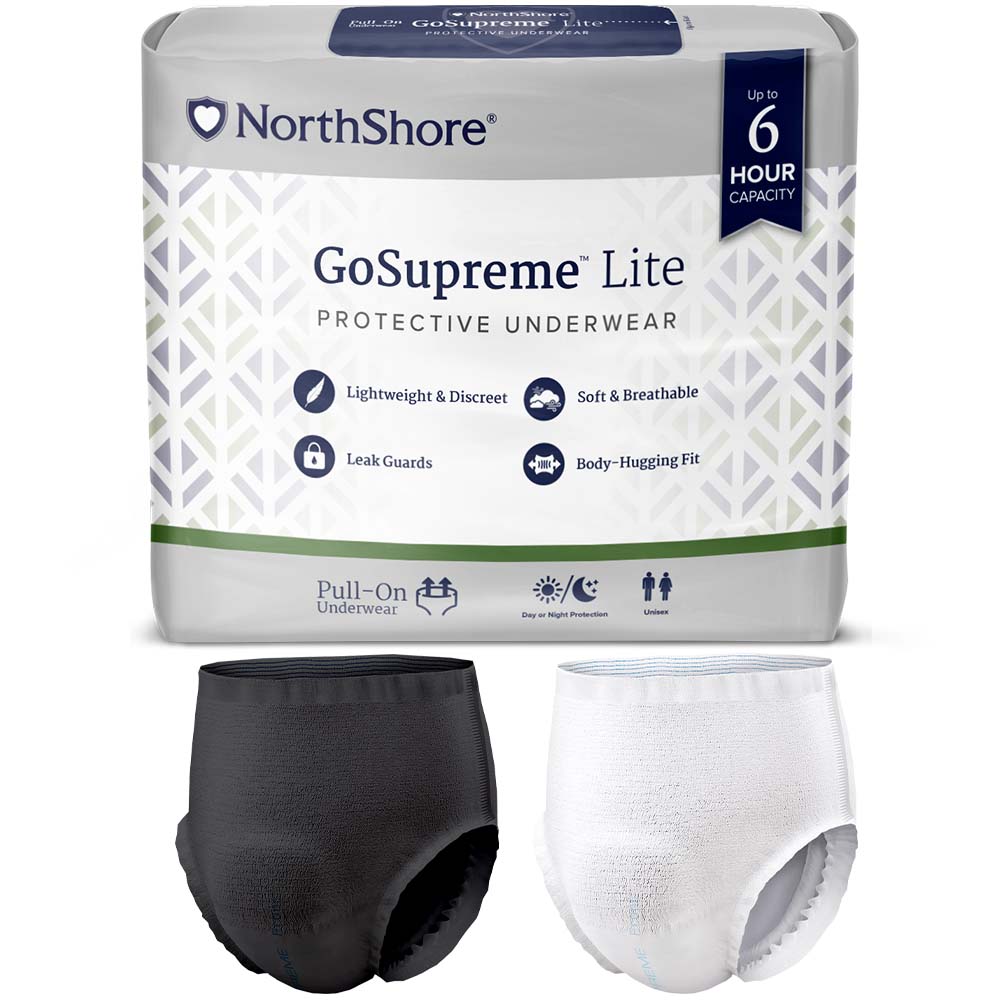 For the most absorbent protective adult pull-ups, we offer the NorhShore GoSupreme™ Underwear. It holds up to 38 ounces. This underwear is known for its comfortable material, smaller leg openings and snug-fitting waistband. The GoSupreme Underwear is great for both urinary and bowel leakage and can be used for day or nighttime use.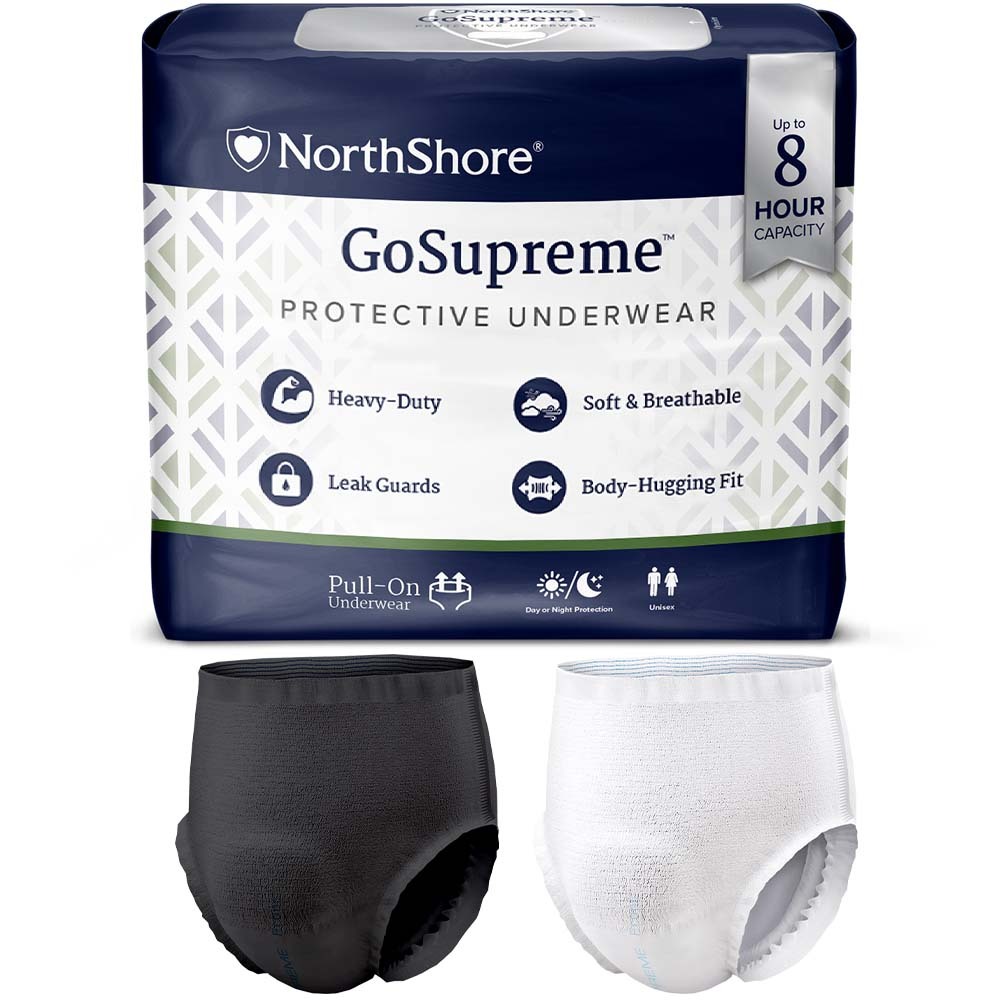 Is there a product that works well with loose-fitting boxer shorts?
Incontinence products and loose-fitting boxer shorts are not a good match. Boxers cannot hold the product snugly in place. Reliable protection is best achieved by wearing a guard or liner in regular non-boxer style underwear or wearing a disposable absorbent brief or pull-on designed for incontinence. The NorthShore DoubleStop has the best adhesive and a dual-core for optimal absorption. Plus each guard is individually wrapped so that it can be carried discreetly for quick changes.
To help find the best incontinence supplies, visit the

Incontinence Products Page

or call

(800) 563-0161 for personalized help and recommendations.
Products Featured In This Article
Top Seller
Starting at $3.99 FSA/HSA Eligible
Staff Pick
Starting at $7.25 FSA/HSA Eligible
Top Seller
Starting at $8.99 FSA/HSA Eligible
Please login to access your saved items list. If you don't have an account, create one today to start your list.