Beginner's Guide: How to Select Adult Pull-On Underwear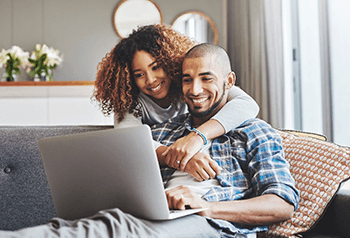 Shopping for underwear isn't at the top of the list for the most exciting activities to do in life, but underwear is a necessary undergarment we all use on a daily basis, especially while managing incontinence. When shopping for incontinence underwear known as pull-on underwear or protective underwear it can be even more of a challenge to decide which ones will work for your body. You may ask yourself, "How will this underwear really feel on my body? "Will I feel comfortable when I sleep in them or when I walk around at home or in public?" It's harder to answer these questions without trying the product on yourself and understanding the special features pull-ons have. You might not know what to look for. There's more to a pull-on than just the size. If you're looking for pull-on style underwear and don't know where to start, then ask yourself these five essential questions before you make your decision.
How much absorbency do I need?-If you're managing heavy urinary incontinence you'll want to look for pull-ons that can absorb a large amount of liquid. No one really knows that 30 ounces of liquid looks like, but just know that products that claim they can absorb at least 20 ounces or more are considered high absorbency. You can find these high absorbency pull-ons by looking at the ounces listed near the product description. Also, refer to the water droplets on our website on the product pages. The more droplets you see, the more the product can absorb.
How large are the leg openings?-If you have "thick" legs or wider thighs then you'll need pull-ons with larger leg openings. Remember, you want to be as comfortable as you can while moving so you don't want the openings to be too small where they are cutting into the groin. Also, you want to ensure that while sleeping or sitting you have a secure fit around the legs so that leaks don't occur.
Pull-ons with large leg openings: NorthShore™ FlexSupreme™
Pull-ons with small leg openings: NorthShore™ GoSupreme™
When will I be wearing these pull-ons?-If you're using these for nighttime use you want to pick a pull-on designed for overnight usage with an extra tall elastic waistband for added security. Nighttime pull-ons with this tall waistband include NorthShore™ FlexSupreme™, NorthShore GoSupreme, Abena Abri-Flex Premium.
How much do I leak?-If you notice that you're leaking often from your current product, consider using a pull-on with tall leak guards inside. These special guards help prevent leaks and are sewn inside the pull-on. They are located around the leg openings where leakage occurs the most. These leak guards will act as an additional barrier where liquid will be contained and work in any position, from side sleeping to walking, to sitting down.
Will I be layering?-If you're going to be wearing a pair of regular underwear over these or a plan on using a diaper cover, then you want to select a pull-on with the softest waistband to avoid any discomfort during layering. There are some brands that have softer cotton-like waistbands. We have tested each product here and have found that Molicare Mobile Underwear, NorthShore FlexSupreme™, and GoSupreme™ have the softest waistband material out of the pull-ons that we carry.
Disposable underwear is like regular underwear, it has to be comfortable when worn. Managing incontinence is difficult enough, finding the right pull-on shouldn't be. Use these 5 tips to consider when you look for your first or next order of pull-ons.
We have options available for you! If you would like to request samples of any of the products we mentioned in this blog please call us at (800) 563-0161 or request them online.
We're always happy to help!