Stay Productive and Protected With This Highest Absorbency Diaper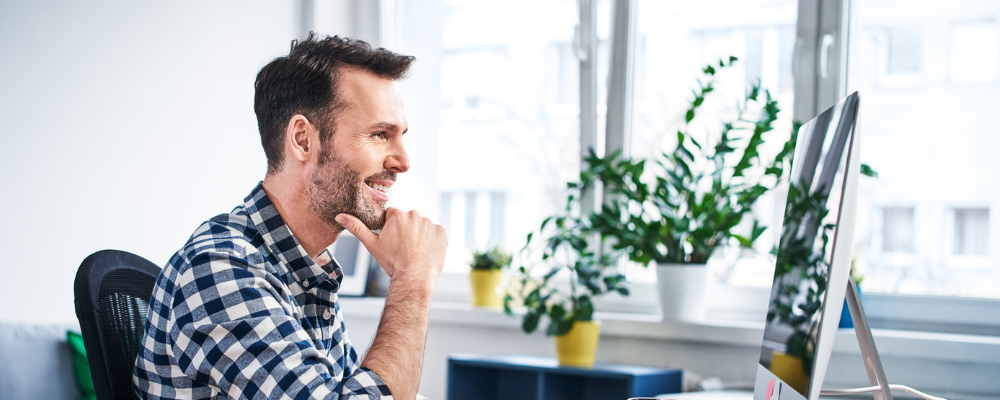 Have you ever felt uncomfortable when you're at work and have to use the restroom? Are you concerned about leaking while watching TV sitting on the couch at home? Do you hesitate to leave the house due to incontinence?

If you're managing incontinence and are currently using adult briefs or diapers, urgent trips to the restroom can be stressful, uncomfortable and even nerve-racking. However, there are ways you can have a productive and less stressful day at work or home.

According to EveryDayHealth.com, it's important to keep a change of clothes and extra products and supplies nearby just in case. Another important tip is to use the most absorbent incontinence products needed to stay dry.

The NorthShore MEGAMAX Brief has become a top-seller since it was launched. It is a highly absorbent adult diaper that can last throughout the day or night with up to 12 hours of leak protection.
MEGAMAX Features
Up to 12 Hours of Massive Capacity
Did you know that the average American works around 8.06 hours a day and, according to the CDC, should sleep an average of 7 or more hours? Individuals managing incontinence do not usually make it through a full day at work or a full night of sleep without worry. MEGAMAX Briefs feature massive absorbency and wicking ability.

Large, heavy-duty refastenable tape tabs with a full landing zone keep the brief snug and comfortable. The extra-wide, extra-long absorbent core provides added protection for active people as well as restless sleepers. A smooth plastic exterior resists sagging and odors and the front and rear waistband offers body-close elastics.


"This is the first diaper I have ever worn that I have 100% confidence that it won't leak no matter how active I am or how much I drink. These diapers are amazing!" - Ian Z., Nebraska Resident and NorthShore Customer

Durable Core

Don't sit in wetness while analyzing reports, having a meeting with the boss or relaxing at home. MEGAMAX's highly channeled core, quick-wicking ability and tall leak guards are uniquely designed to help maintain dryness.
"Love the gathered sides and waistbands. I don't need to change at work if I don't want to." - Damon T., New York Resident and NorthShore Customer
Odor Control
The National Association for Continence (NAFC) reports people with bladder problems often worry about odor. Read the package, advises NAFC, to see if there is an odor-reducing material in the diaper, pull-on, pad or garment. And, choose a product that contains urine and stool if there is bowel incontinence. "A properly fitted adult brief or a pad held in place ... will insure that you are not offensive to anyone nearby," according to NAFC. Don't put yourself or others into a funk from unpleasant odors. High-absorbency adult diapers, like MEGAMAX, can help address odors from urine and bowel voids. MEGAMAX's durable outer shell (plastic exterior) help keep odors under control.
"Awesome odor control. Hands down the best diaper I've ever worn. Thanks, NorthShore" - Bryan B., California Resident and NorthShore Customer

Strong Tabs
On average, people visit the restroom about 6 to 7 times within a 24-hour period, according to the Bladder & Bowel Community, and anywhere between 4 and 10 times a day is considered "normal." For those managing incontinence, this number can be quite a bit more. MEGAMAX offers large, heavy-duty tape tabs with a full landing zone to hold them securely in place.
"These briefs are tall enough to come over my navel so I have a lot of coverage, which I need. But the best thing is the tapes, they are wide and strong." - Dolores W., Nevada Resident and NorthShore Customer

Use the most absorbent adult diaper or pull-on with confidence. Life can get busy, stressful and chaotic. With MEGAMAX or another premium moderate to heavy absorbency product, worry less with the protection needed to stay dry and leak-free.

MEGAMAX™ provides peace of mind to people managing total urinary and bowel incontinence with special features that make it truly one of a kind. Up to 12 hours of capacity, featuring a durable core, odor control backsheet and strong tabs are just some of the features that set it apart.
Find out more by visiting the MEGAMAX Information Page or call (800) 563-0161.

Please login to access your saved items list. If you don't have an account, create one today to start your list.