Want a Dry Bed? Try These Chux Underpads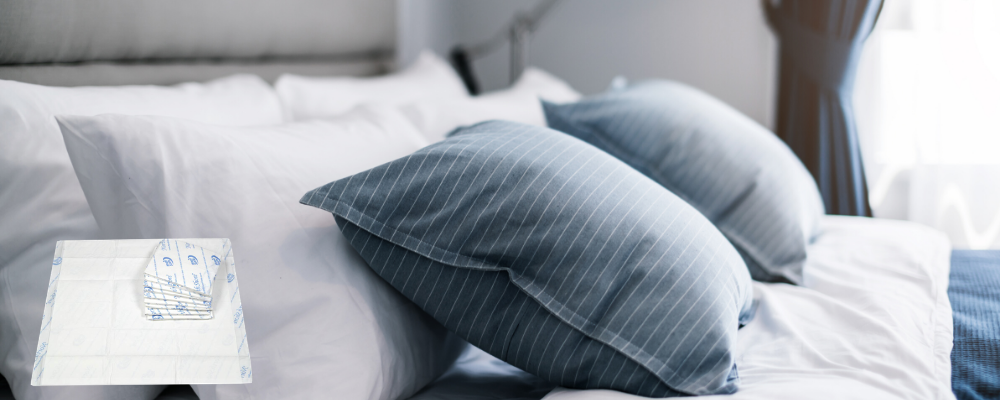 "Every little Thing She Does is Magic." Do you remember the song from the band, The Police? It made it to #3 on the Billboard Top 20 Hits in 1981. What made the song such a hit? The chorus? The tempo? The lyrics? Probably all three.

A record is similar to a personal care product in that it has many great characteristics that make it a hit. The NorthShore™ MagicSorb Disposable Chux Underpads come in two different styles - Classic and Air. Both are waterproof and offer the finest in bed and furniture protection.

Available in a wide selection of absorbencies, sizes and price ranges, these multi-purpose underpads are commonly used to protect sheets and reduce laundry from bedwetting and leaks. According to WikiHow, underpads are a good solution for individuals managing incontinence. A quality underpad should offer coverage and protection, so shopping for a larger underpad is highly recommended. When managing incontinence, it's also important to have other accessories on hand. NorthShore's booster pads can be used with any disposable product. And, diaper covers are helpful in containing leaks during the day and night.

Learn about the top features of NorthShore's top-selling underpads, MagicSorb.
All-day and all-night protection

Super-absorbent, offering exceptional dryness

Odor-locking technology wicks away liquid quickly

Available in larger sizes (XL, 2XL, 3XL)

Side leak guards

Helps with repositioning

Plastic backsheet material for added durability

"This pad outperforms anything else I've tried. Absorbs large amounts of liquid and has zero odor evidence of it." - Dawn C., Virginia Resident, NorthShore Customer
Who Should Use MagicSorb Classic Underpads?
People who need more surface area protection for bedding and furniture

People who experience heavier urinary voids

Individuals who are looking for a pad that helps with odor control
Breathable backsheet for skin to stay cool

Maintains skin integrity

Available in various sizes (L, XL, 2XL)

Ideal for people who use air therapy beds




NorthShore MagicSorb Air Underpads

"These pads were the perfect answer to our problem. They are generously sized and since I use one every night, I have not had to change sheets in the middle of the night, even once. They are uniquely absorbent and truly waterproof." - Marsha T., Wyoming Resident, NorthShore Customer

Who Should Use MagicSorb Air Underpads?
Individuals who have sensitive skin or bed sores

Individuals who use air therapy beds

Individuals who are managing heavy urinary leakage
NorthShore MagicSorb and MagicSorb Air underpads are both large, absorbent disposable underpads.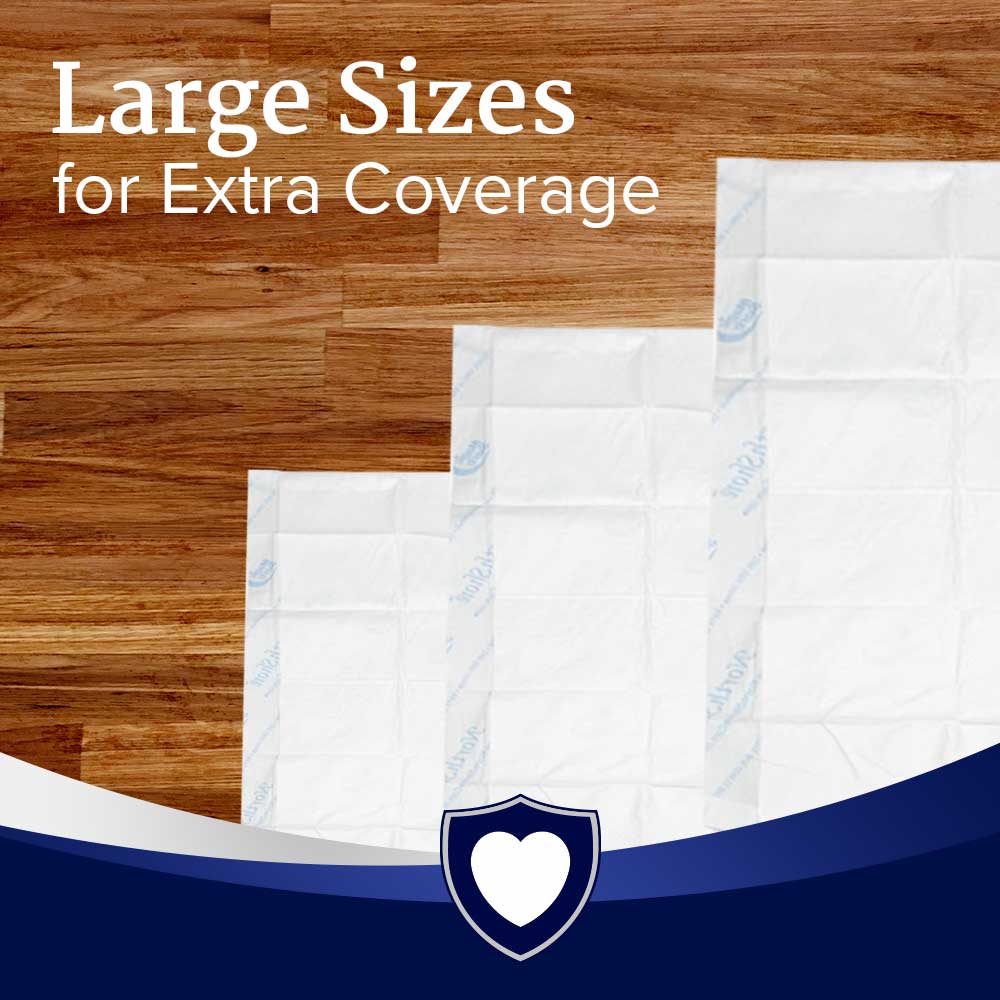 MagicSorb bed pads offer more absorbency than most retail brands and have fast-wicking capabilities that promote even fluid dispersion and dryness. What makes MagicSorb a hit for so many people? The absorbency? The size? The wicking qualities? We think it maybe all three of these.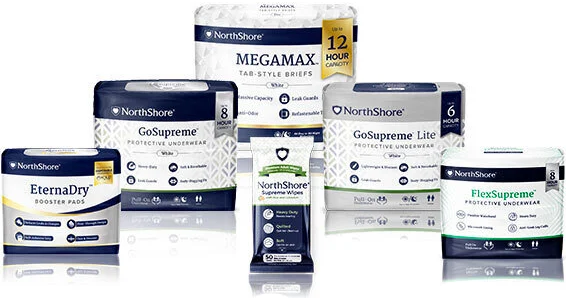 #0c154e
#0c154e
#0c154e
#f2f2f2
Please login to access your saved items list. If you don't have an account, create one today to start your list.