MEGAMAX Maximum Absorbency Tab-Style Briefs: What's Your Color?
When it comes to secure incontinence coverage, sometimes people think they have to sacrifice style if they want protection against leaks. But NorthShore MEGAMAX Tab-Style Briefs have been breaking barriers in the category of absorbent products since they were introduced in 2019.
Offering up to 12 hours of total lockdown protection from leaks and odors, MEGAMAX is a latex-free, waterproof adult diaper with refastenable tabs, extra-wide coverage and a full landing zone.
MEGAMAX goes beyond just being one of the best absorbent briefs with tabs though — adults also love that MEGAMAX lets them express themselves with style and confidence with color options to match their personalities and moods.
So what's your color? Explore the five MEGAMAX colors and see which one best represents you or your loved one.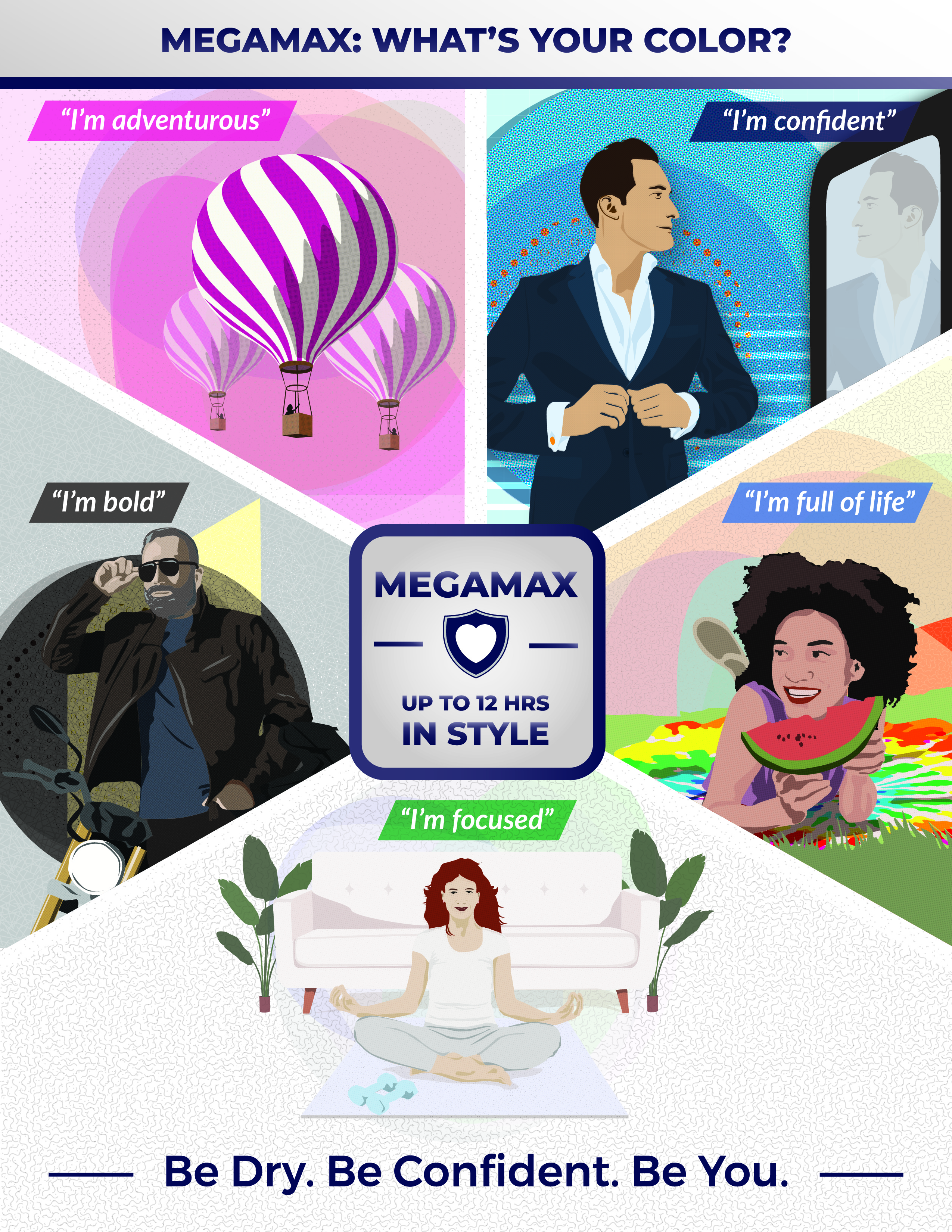 ​
Comfortable, Colorful & Dry All-Day and All-Night Protection
No matter the wearer's personality, everyone can find a match with these maximum absorbency, comfortable tab-style briefs offering all-day and all-night protection. The range of sizes, from X-Small to X-Large, provides up to 12 hours of capacity. And with our Customize Your Own Case Promotion, people managing heavier to total incontinence can save on four packs or more of tab-style briefs like MEGAMAX or protective underwear. Color recommendations in this article are for entertainment purposes only.
Find the best style of

MEGAMAX Tab-Style Briefs

for you or your loved one today, or call our passionate team of Customer Care & Service experts toll-free at

(800) 563-0161

.
Learn More About Our Most Popular Brief - MEGAMAX
Please login to access your saved items list. If you don't have an account, create one today to start your list.