Check Out the Liner That Offers the Effectiveness of Incontinence Underwear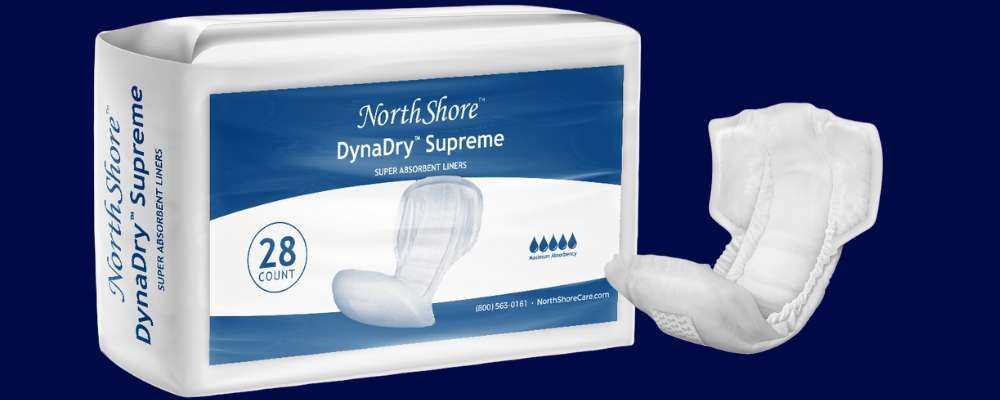 What if there was an incontinence product that was as effective as protective underwear but could be used in regular underwear? How about a liner with the ability to absorb a large amount of urine and also help contain bowel movements at the same time?
NorthShore's DynaDry™ Supreme Liners are so absorbent they are often considered an alternative to having to wear pull-on underwear for needed protection.
DynaDry Supreme Liners
Figure 8 shape provides full coverage in the front and rear
Great for urinary and bowel containment for individuals with urge incontinence, Crohn's Disease, Ulcerative Colitis or other bowel issues

Wide core contains large amounts of liquid
Key Features
Elastic leg gathers that provide a snug fit during any position

Adhesive zones to secure to underwear
Eliminate wet stains and spot and be confidently dry with the right incontinence products. Consider a liner such as DynaDry Supreme Liners when running errands, working or visiting friends and family ... and enjoy coverage from front to back.

Shop DynaDry Supreme Liners and other incontinence products or call (800) 563-0161 for more information and helpful product recommendations.


Please login to access your saved items list. If you don't have an account, create one today to start your list.