Best Products To Stay Protected From Bladder Leaks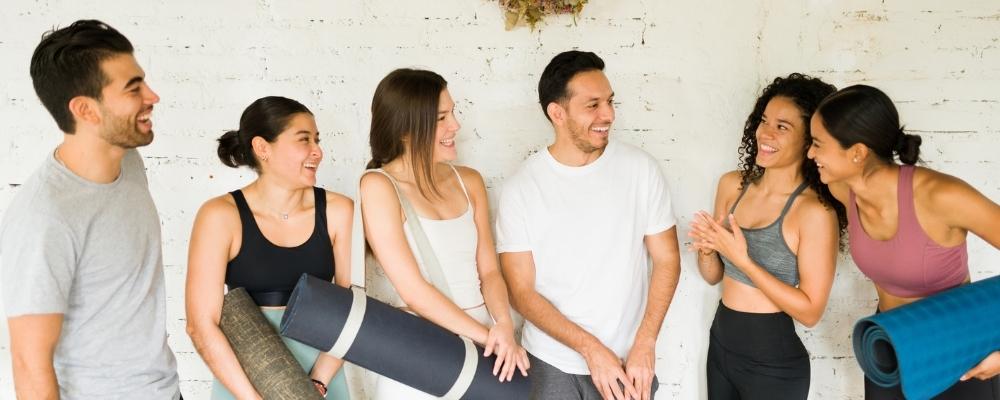 Have you recently noticed wet spots on your pants? Do you feel the urge to use the restroom? Leakage could be a sign of a bladder issue. Bladder leaks can range from slight leaks of urine to heavier wetting. Bladder leakage, while frustrating at times, is manageable. Millions of Americans continue to stay active with medical care, products, and support. Learn about urinary incontinence and absorbent bladder leakage products that can help!
Urinary Incontinence Treatments
If you are unsure how to manage bladder leaks, consult with your healthcare provider first. Your doctor will discuss treatment plans and determine a diagnosis. The physician may examine the urinary, nervous, and reproductive systems.
Treatments depend on the type, severity, and underlying cause.
Pelvic floor exercises

Medications

Medical devices

Surgery

Bladder training

Diet and fluid management

Scheduled toileting
Types of Urinary Incontinence
Do you know the types of urinary incontinence? Education can keep you more informed on incontinence as a whole. Whether you or a loved one are managing incontinence, information is essential. The more information you have, the better you can manage it! Knowledge is power.
Stress incontinence is common in middle-aged women but can happen to anyone. Leakage occurs during movement when pressure is on the bladder. Leakage can happen when someone sneezes, laughs, or exercises.
Urge incontinence is when someone may have the sudden need to urinate. Urge incontinence can result from diabetes, Alzheimer's, and Parkinson's disease.
Overflow incontinence is when your bladder does not empty when you urinate. You may dribble or leak after you urinate.
Talk with your doctor about your symptoms to get the treatment.
Bladder Leakage Products
One of the biggest fears is leaking in public and leaks on clothes. Bladder leakage products give you the confidence you need while managing urinary incontinence. You may worry about how to stay active with incontinence. Absorbent products today offer the protection and discretion you want. NorthShore offers absorbent bladder leakage products for adults in all styles. Discover top bladder leakage products that help you stay dry and worry-free.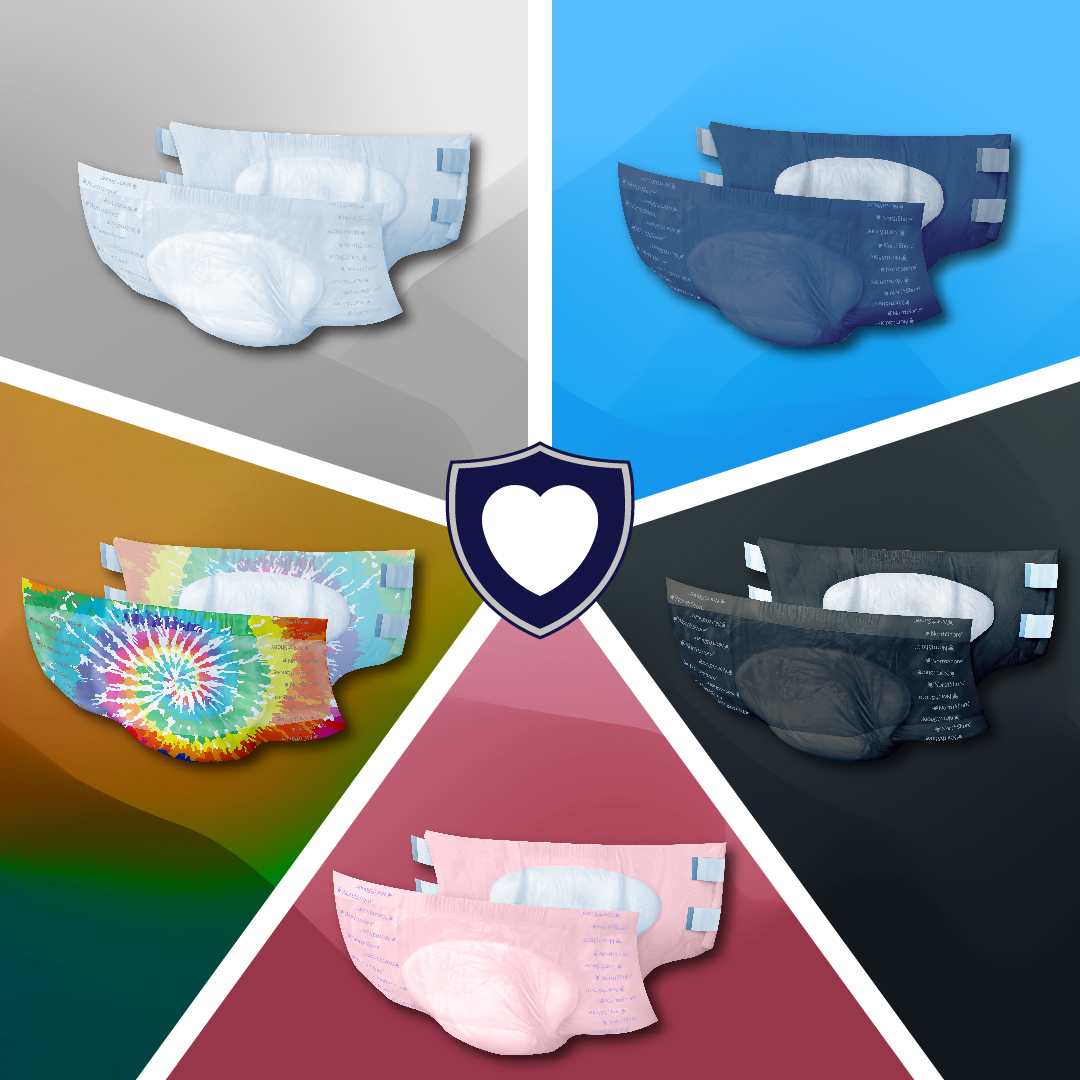 Tab-style briefs (adult diapers with tabs) are popular amongst adults. Wearers can adjust the fit to their liking with refastenable tabs. MEGAMAX Briefs are ideal for adults looking for maximum protection. MEGAMAX offers up to 12 hours of protection for the confidence to live life with freedom & dignity.
Features include:
Heavy-duty protection from bladder and bowel leaks

Tall stand-up leak guards

Plastic exterior for protection from leaks, odors, and sagging
Adults who prefer a product that resembles regular underwear should consider protective underwear. GoSupreme Underwear has a low-profile, discreet design. GoSupreme is a trusted option for adults managing heavy urinary leakage.
Features include:
Strong, comfortable waistband

Dual leak guards

Improved leg elastics
If you are not interested in briefs or pull-ons, consider liners. Liners or absorbent bladder leakage pads are available in more sizes. You can use liners in regular underwear. If you have used Tena or Poise pads, consider DynaDry Supreme Liners. DynaDry Supreme Liners are longer, absorbent, and come in more sizes.
Features include:
Excellent absorbency

Contoured shape for a better fit

Adhesive strip on backing
There are options available for adults managing urinary incontinence. If you are unsure which product to use, we recommend ordering samples. Try the product before you buy it. You can see how the style and fit work for your body type and needs.
Support Groups for People with Bladder Leakage
Aside from products, support is also helpful when managing incontinence. Managing incontinence can be challenging, but organizations are here to help.
The National Association for Continence (NAFC) has an extensive blog on managing incontinence. They also have doctor finders, caregiver support, and other resources. The Simon Foundation for Continence offers online support and resources to those managing incontinence.
NorthShore is passionate about reducing the stigma associated with incontinence. Many blogs discuss how to talk with a loved one about incontinence. NorthShore's blog also offers management and product tips. Visit the bladder health resources to learn more about managing urinary incontinence.
Incontinence is a manageable and treatable medical condition. Talk with your doctor about the best treatment for your situation. Bladder leakage products can make a difference in managing incontinence.
Use NorthShore's product finder to find the best product for your needs. Remember, you are not alone. There are products available to help keep you doing the things you love.

Thank you so much for reading our blogs!

Did you know NorthShore has helped millions of people manage incontinence with life-changing absorbent products? It's so amazing to hear their stories.

We also want you to know we have trained product advocates that provide a personal experience by working with each customer to find the best product for their situation.

Find out for yourself today!
To get in touch, simply provide your contact details below and your personal product advocate will reach out.


---
Shop Best Products for Urinary Leak Protection
Please login to access your saved items list. If you don't have an account, create one today to start your list.