Why ABDLs Love NorthShore's Stylish, Leak-Proof and Form-Fitting Diapers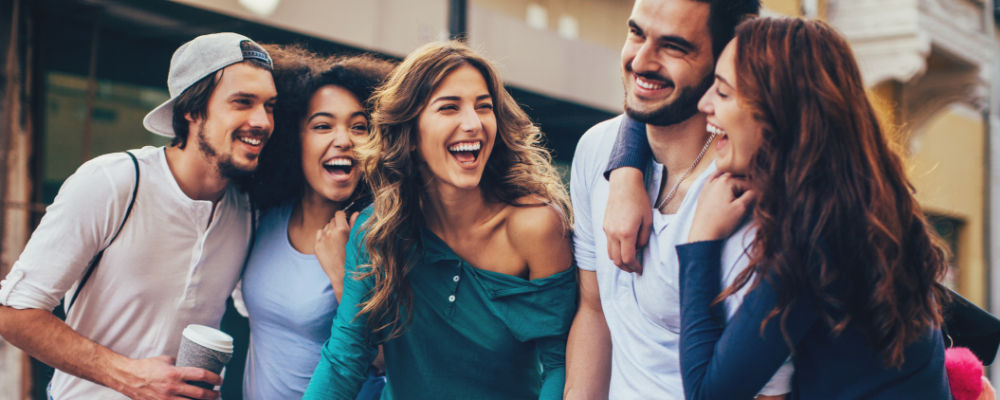 Color. Feel. Fit. If you're an ABDL, Adult Baby Diaper Lover, you know that all three matter. Opening a new pack of diapers is like opening presents during the holidays. It's fun, exciting and something you look forward to.
Whether you use adult diapers for managing incontinence or just for fun, you have options. NorthShore carries moderate and extreme absorbency ABDL diapers to accommodate your needs. Stay comfortable, padded, and confident with quality adult diapers from NorthShore.
What Are ABDL Diapers?
Adult Babies and Diaper Lovers value the quality, fit, and aesthetic of diapers. ABDL diapers are typically thick, plastic-backed, and have cute animals or characters. Some of them are also solid-colored. The crinklier or plastic sounding, the better.
There are many ABDL diaper retailers that offer printed diaper options. However, NorthShore is known for its stylish and extreme absorbency products. If you're an ABDL who likes thick diapers or manages heavy urinary or bowel incontinence, consider NorthShore.
You may be having trouble finding the right size, absorbency level, or quality of diaper that meets your needs. Perhaps you are not liking the fit of the diapers you use. Feel your best with quality diapers that we are sure you will love.
Learn the five reasons why ABDLs love NorthShore diapers and why you should consider adding them to your diaper stash this year.
Exceptional Leakage Protection
The thickness of diapers can vary, and NorthShore is known for having some of the thickest diapers on the market. Our products contain superabsorbent polymers (SAP) and wicking material to absorb liquid and keep skin dry. NorthShore diapers can absorb up to 12 hours. We also offer booster pads and diaper covers to make sure you stay padded!
All of NorthShore's diapers contain built-in leak guards that prevent liquid from leaking around the leg openings. No matter what position you are in, the leak guards are a feature that help give peace of mind during the day and night.
Our most absorbent adult diaper, MEGAMAX, offers up to 12 hours of protection for bladder and bowel leaks. Not only is it super thick and absorbent, but it is also available in various colors and Tie-Dye.
"MEGAMAX diapers are the best diapers on the planet. They are far better than any other diaper on the market. NorthShore has made a diaper that is worth buying all the time. They are quickly replacing all the ABDL diapers I have worn in the past."
-Nicky, Verified Reviewer
Improved Fit
NorthShore tabs provide a more secure fit for individuals who use briefs. The tabs are larger and heavy-duty - essential during changes. MEGAMAX, NorthShore's popular plastic backed diaper, offers tape tabs and a frontal landing zone. The landing zone helps the tapes to refasten when adjusting without ripping the front of the brief. The brief's tabs are more durable than other ABDL brands. You can be sure that your diaper will last through many fun times with your friends or alone.
[image of tape tabs on ABDL diaper]
Modern Diaper Options
For Adult Babies, the look and feel of ABDL diapers are essential. The more colorful, whimsical, and cute the diaper is, the better. Diaper Lovers may prefer the fit and performance of diapers, as well as a more modern design.
NorthShore offers modern and colorful diapers with its Supreme and MEGAMAX Collections. These diapers offer a fashionable design that can accommodate your personal style.
AB/DLs looking for diapers with cute characters can try Crinklz diapers. Crinklz offers animal characters in fun situations.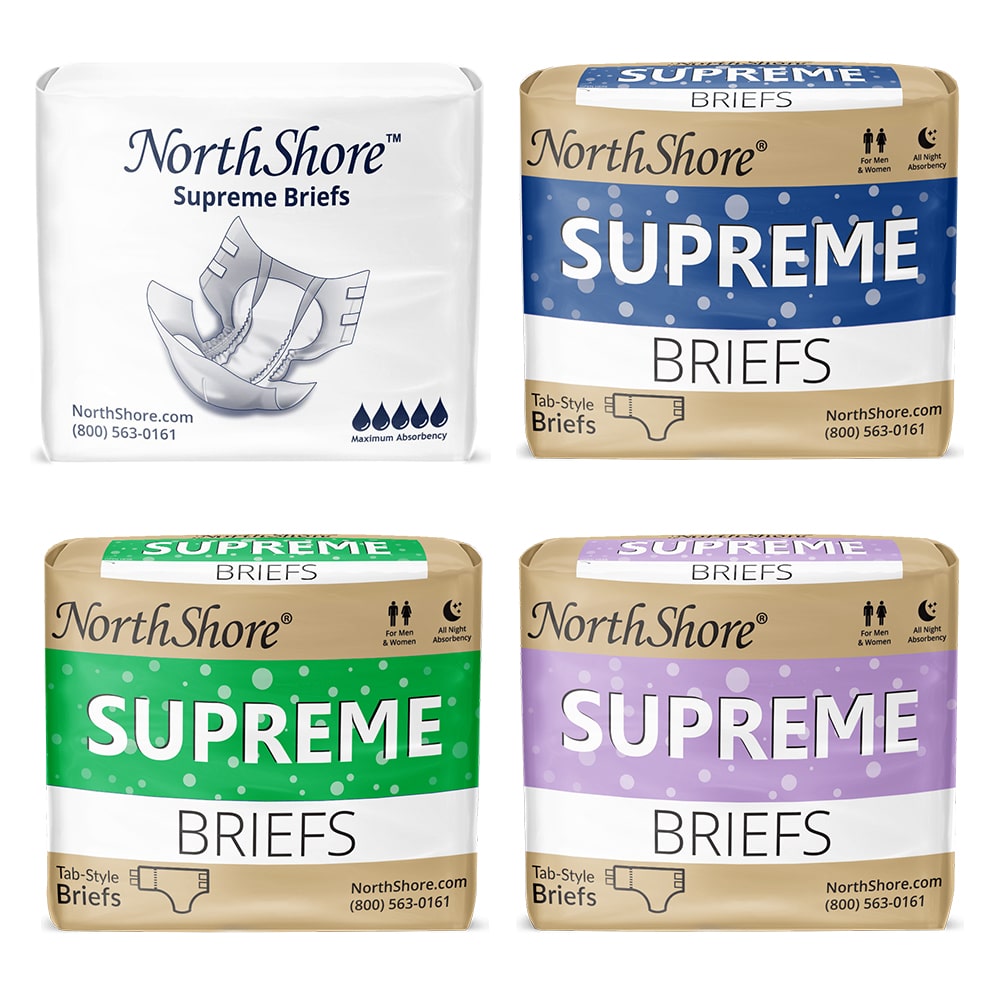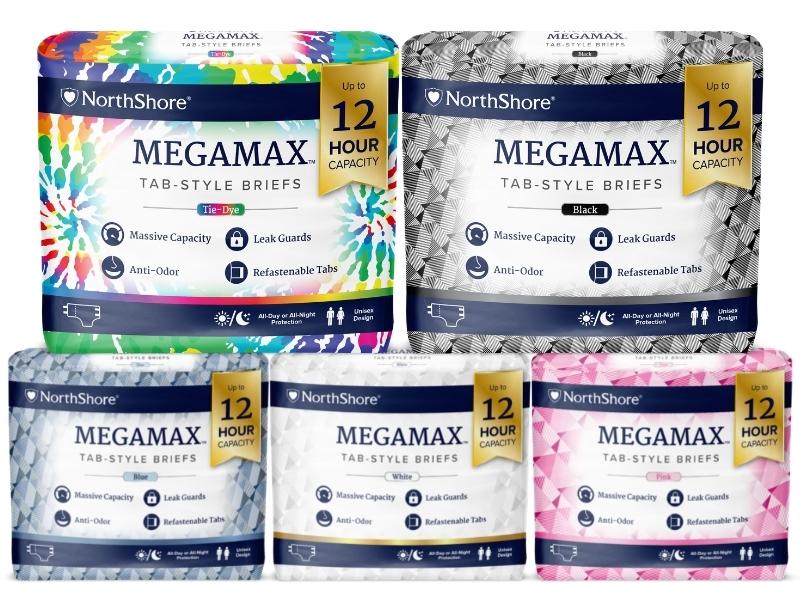 "In my opinion, Supreme diapers are discreet given their absorbent capacity. It's great to have a diaper full of color without the prints of an ABDL-focused diaper. Amazing product from an amazing company!"
-MS7, Verified Reviewer
Premium Feel and Fit
ABDLs can expect quality when using NorthShore diapers. Our diapers offer 3x more absorbency than store-brand diapers. All NorthShore tabbed diapers are refastenable, either with hook & loop or tape tabs and feature elastic in the rear waistband. These features help adults feel more confident and secure.
"NorthShore diapers fit well and are not too bulky to wear under regular clothing. Nice to have a choice of color, but no matter which you choose, you can be sure it will keep you comfortable, and your clothes will remain dry without leaks. My go-to diaper for most absorbency, best fit, and comfort."
-Timothy, Verified Buyer
Caring Service & Discreet Delivery
When ABDLs shop with NorthShore, they can expect caring customer service without judgment. ABDL or not, NorthShore's mission is to improve the quality of life for individuals managing incontinence. All orders are shipped discreetly in unmarked boxes. ABDLs can shop confidently with NorthShore from the comfort of their home. FedEx Hold At Location is also available for those who want to pick up their orders.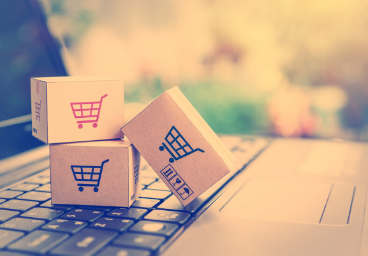 NorthShore Care Supply: Where ABDLs Have More Choices
ABDLs love NorthShore diapers because they are incredibly absorbent and have a high-quality design. ABDLs can choose from NorthShore's very own Supreme and MEGAMAX collections for a more modern style or brands like Crinklz. NorthShore diapers are some of the most well-known and highly regarded in the ABDL community.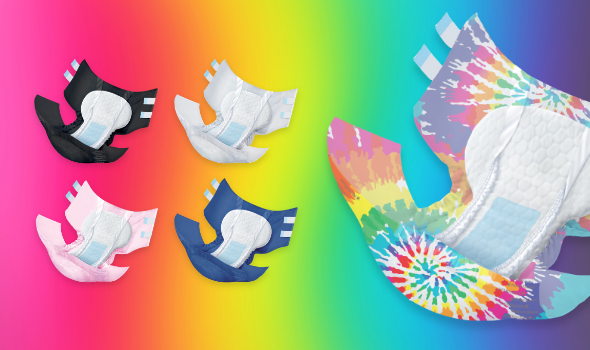 ABDLs can find the perfect diaper for their needs. Some may prefer lighter and more absorbent diaper options depending on their needs. Some may prefer pull ups or tabbed adult diapers. NorthShore has options for ABDLs as well as inspiring merchandise and reliable supplies to choose from.
We know how important it is for Adult Babies and Diaper Lovers to feel comfortable with their products. We want to offer you more choices, styles, and absorbency options.
If you have questions about our ABDL diapers
, contact us at 1-800-563-0161 or visit
NorthShore.com
.


Thank you so much for reading our blogs!

Did you know NorthShore has helped millions of people manage incontinence with life-changing absorbent products? It's so amazing to hear their stories.

We also want you to know we have trained product advocates that provide a personal experience by working with each customer to find the best product for their situation.

Find out for yourself today!
To get in touch, simply provide your contact details below and your personal product advocate will reach out.


---
Please login to access your saved items list. If you don't have an account, create one today to start your list.