Top Pads for Puppy Training and Pet Incontinence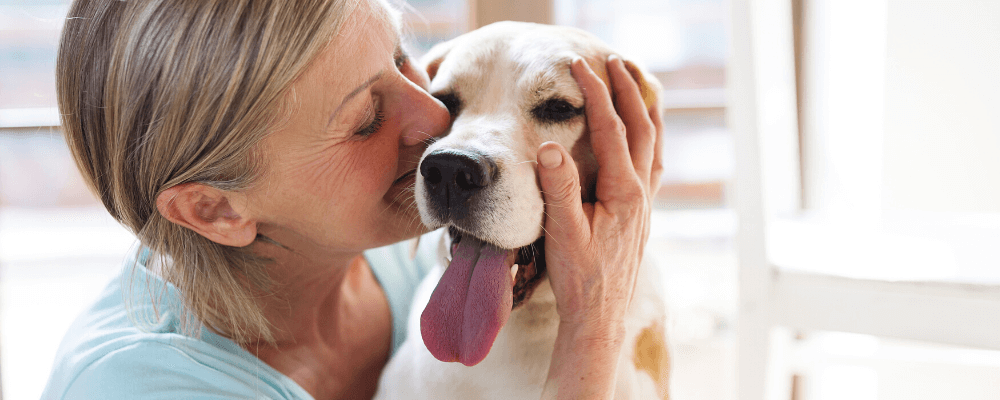 Dogs of all ages can experience incontinence issues, which occur when they can't control their bladders. Puppies and younger dogs often have difficulty 'holding it.' Urinary incontinence is a common issue among many middle-aged and older dogs, according to American Veterinarian. Both canine groups and their owners can benefit from using the right pet pad or puppy pad to avoid messes in the home.
What Causes Urinary Incontinence in Dogs?
Dripping urine, which can irritate the skin and cause redness, is one of the most recognizable symptoms of incontinence, as is excessive licking. Pet parents may also notice the area where the dog sleeps is contaminated with urine, according to Fetch by WebMD. Causes may include:
Hormonal imbalance

Weak bladder sphincter

Urinary track infection

Urinary stones

Spinal injury or degeneration (frequently seen in larger breeds)

Protruding intervertebral disc

Prostate disorders

Presence of other diseases such as diabetes and kidney disease

Congenital abnormalities

Anatomic disorders

Certain medications
Puppies
Adding a new fluffy member to the family is very exciting, but potty training can be a stressful undertaking. Pet pads are a must-have accessory during potty training to keep floors and furniture as protected as possible from accidents.
And don't forget about the chewing! A lot of chew toys, with the exception of rubber, may cause loose stools. In this case, pads are helpful as well. NorthShore offers a variety of sizes to accommodate small to large breeds.
Adult Dogs
Many older dogs have medical conditions that make a trip outside challenging, according to the American Kennel Club. There are many health conditions that can interfere with an older dog's bathroom routine, and in some cases, indoor potty training with pet pads might be the solution to accidents in the house.
Managing Pet Incontinence
NorthShore Care Supply has been offering pet incontinence products for many years and offers a variety of accessories to help owners and their pets. Our products are recommended for the protection of homes and to help with pet cleanup. Items range from pads and waste disposal bags to underpads and other accessories.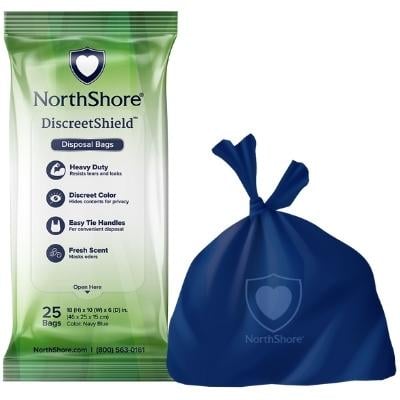 Premium Puppy & Pet Pads
NorthShore offers pet and puppy pads in light, moderate and heavy absorbencies in a variety of colors and sizes, including Ultra Large with a capacity of up to 65 ounces. These pads can also be used to protect the inside of your car.
NorthShore's green puppy pads are available in the 36" X 36" (Ultra Large size) and absorb up to 40 ounces of fluid. These are known for their coverage and absorbency. These are ideal for pets that are managing heavy urinary incontinence.

"I couldn't do without these pads as I'm gone a lot! I place the pads around the house and my dogs (4 small) use them whenever they need to go. Pads are a lifesaver." Xandic T., NorthShore Customer
These top-selling pads are ideal for potty training puppies or smaller dogs. They are available in two popular sizes: 17" X 24" (small) and 23" X 36" (large). Use them on the floor, crate, furniture or in the car while traveling.
"Pads are thin but have not leaked. I am very pleased with this purchase and will re-order when I get low on my supply." Amy T., NorthShore Customer


Whether you have a new puppy or an older dog, there are a variety of options for keeping your home mess-free and clean. NorthShore offers several choices in pet pad types, styles, sizes and absorbencies.


Check out our full line of Pet Products online or call (800) 563-0161 for personalized help and recommendations for you and your pet.

Shop Popular Pet Products
Please login to access your saved items list. If you don't have an account, create one today to start your list.