GoSupreme 3XL: The Plus Size Adult Diaper with Comfort & Leak Protection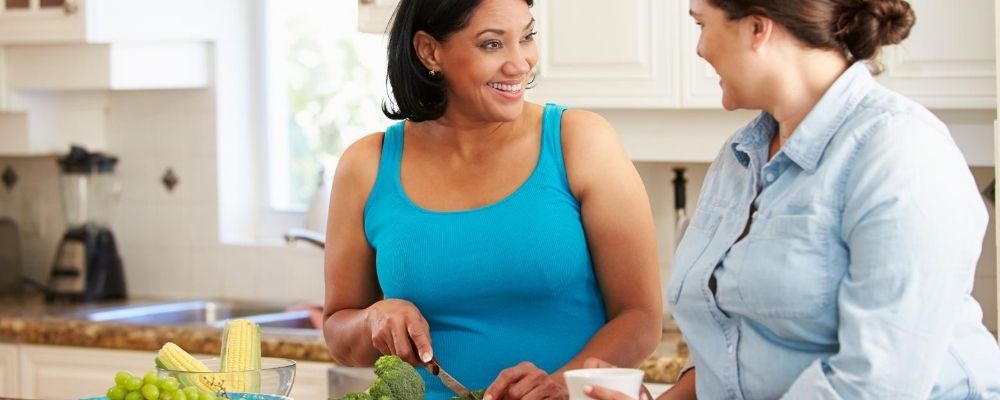 Feeling more confident with what you wear and how clothes fit is important, especially for someone managing incontinence. According to StyleRail.com, studies show feeling good about what you wear increases one's mood and even leaves a favorable impression on others.
Wearing clothes that fit correctly is essential to feeling confident. Like pieces of clothing, incontinence products can play an important role.


Wearing clothing and products that fit correctly is key to looking good. When searching for larger-sized pull-on underwear for adults, comfort and fit are top factors in product satisfaction. Another consideration is making sure it can absorb enough while being discreet under clothing.
High-absorbency products offer technology that can hold large amounts, if needed, and wick away wetness from the body to avoid chafing and skin irritation. Many also can help with addressing and locking in odors as well as preventing leaks wherever and whenever - day or night - needed.
Larger-size incontinence products, just like plus-size clothing, should offer the best style and fit possible for wearers.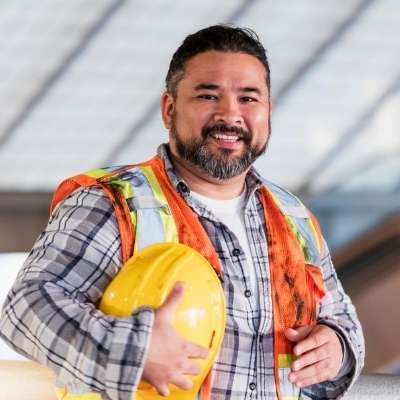 NorthShore offers absorbent products designed to fit well and protect against leaks. Our GoSupreme 3XL Underwear is the first incontinence pull-on in the world for people with waists over 80 inches.
What Do You Want From Plus Size Protective Underwear?
Typically, most customers who contact NorthShore are looking for a pull-on that fits well, is absorbent and offers the flexibility to be worn day or night.
Many first-time NorthShore customers - or their loved ones and caregivers - tell us their biggest challenge is finding the right size and fit. Once they try NorthShore brand protective underwear, adult diapers and supplies, they experience how NorthShore brand products offer a selection of styles along with up to 3x the leak protection of most store brands.
Retail larger size adult diapers may not offer the fit or absorbency needed for individuals managing moderate to heavy incontinence. These are common challenges for both men and women when searching for the best plus size adult diaper. To address this, NorthShore introduced GoSupreme and FlexSupreme Underwear for individuals needing extended sizes. And, NorthShore recently added 3XL to its very popular GoSupreme Underwear line.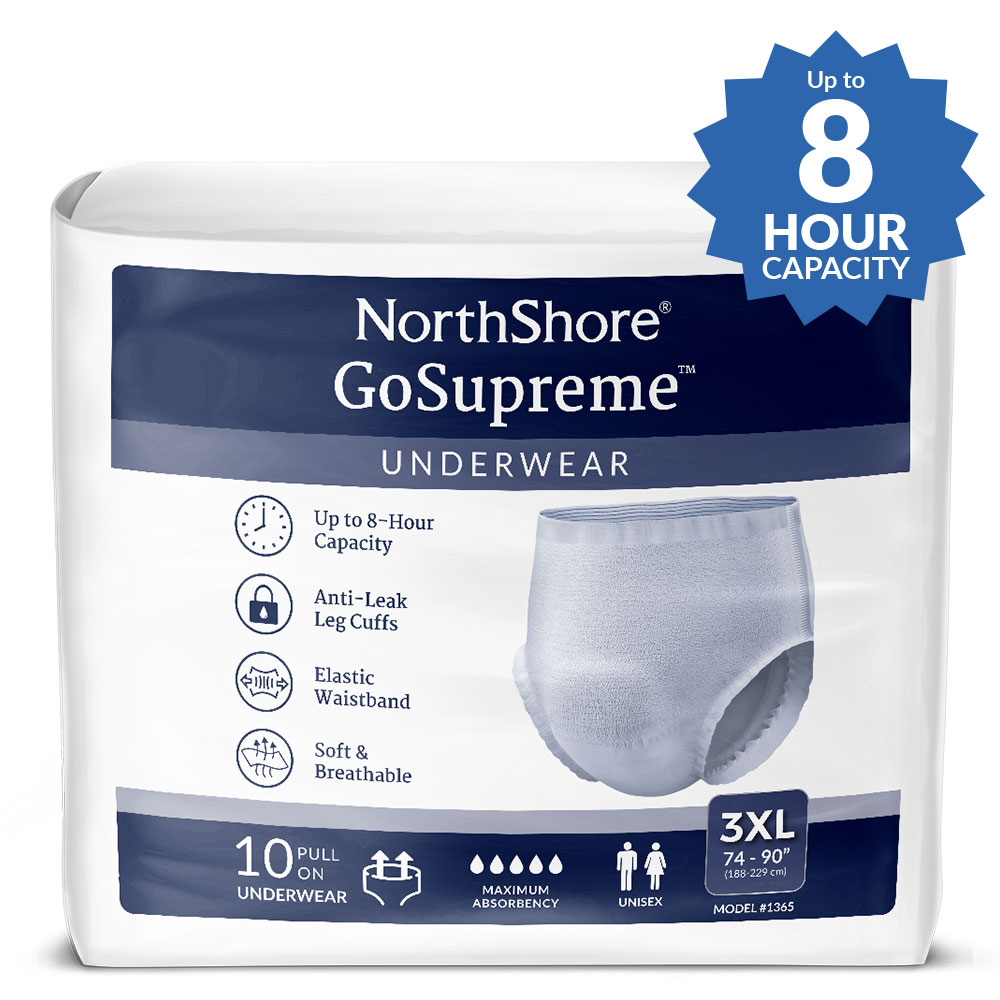 Why Try GoSupreme?
GoSupreme, a top-seller on NorthShore.com, offers maximum absorbency and offers protection for up to 8 hours. Available in sizes small to 3XL, it is designed mainly for individuals managing moderate to heavier urinary and bowel incontinence. With dual leak guards, secure leg openings and an extra-long contoured lining, it is a customer go-to favorite for adults of all ages.
GoSupreme Reviews
"They fit perfectly and are very comfortable, it's like wearing regular underwear." – Brian G., Michigan Resident, NorthShore Customer

"I'm very pleased with the Northshore GoSupreme Underwear. I like the fit and leak protection. I would recommend these to anyone looking for pull-up underwear." – David H., Indiana Resident, NorthShore Customer

"They are the best incontinence pull-ups I have found." – Linda W., Kentucky Resident, NorthShore Customer

"I finally found a pull up that's comfortable and fits. No leakage. I love GoSupreme!"– Viola R., North Carolina Resident, NorthShore Customer
Excellent Odor Control

All-Day and All-Night Protection

Soft Cloth-Like Backsheet

Extended Sizes

Flexible Waistband

Taller Fit
GoSupreme proves it is possible to find a product that offers maximum incontinence protection, fits well and feels comfortable – in a wide range of sizes. Men and women managing incontinence may use choose to use large-shaped liners, 'bariatric adult diapers' as some supply stores call them, or extra-large adult pull-ups.
But many products, including extra-large pull-up style underwear for adults, are often too tight around the waist, legs and thighs. Also, waistbands on a lot of incontinence supplies may not be as flexible or as soft as GoSupreme.
Try GoSupreme and see how this customer favorite can bring a sense of confidence and freedom to your life.
Learn more about our selection of Plus Size Products or call (800) 563-0161 for recommendations and assistance.


Top Seller
Top Seller
Please login to access your saved items list. If you don't have an account, create one today to start your list.