Chux Pads Helping with Heavier Incontinence & Skin Protection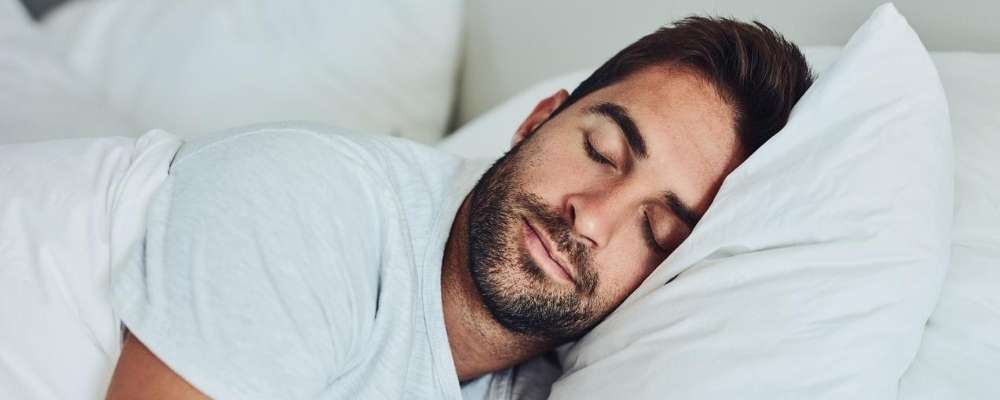 Did you know that lying down has positive benefits on the body? According to Verv.com, lying down promotes muscle relaxation, stress relief and saves the body energy.
But for those managing incontinence and their caregivers, lying down may conjure up thoughts of wet bedding and changing sheets.
Chux are a common incontinence product that can help promote a dry bed and a better night's sleep. Depending on the type, they also can be used for repositioning.
In this article, learn why NorthShore MagicSorb Air Disposable Underpads are more reliable, absorbent and ideal for skin protection compared to most other brands.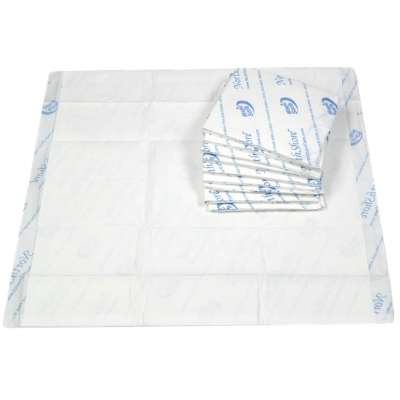 Chux & Incontinence
Typically, professional and family caregivers want a product that absorbs enough liquid, prevents skin breakdowns and helps promote sleeping through the night.
If you or someone you are caring for has nocturnal enuresis (NE) they may have involuntary voiding, especially during the night. Urge incontinence due to medical conditions such as Alzheimer's or Parkinson's can also cause nightly bedwetting issues. According to WebMD, 50% of seniors living in a home setting are managing incontinence. If you or a loved one is an older adult, addressing overnight leaks may be a top concern and priority.
Stay dry during the day and reduce nighttime leaks and changes by using more absorbent adult diapers, absorbent underwear or other supplies.
Luckily, today there are products, including chux, available to help keep or those you care for comfortable with incontinence and skin protection in mind.
Disposable Underpads & Skin Health
Bedsores are common for those who are bedridden, especially the disabled and seniors. According to AgingCare.com, sores can be caused by the skin breaking down as a result of sitting or lying down for long periods of time and friction against bedsheets.


Skin issues can also be caused by perspiration or moisture from incontinence. That's why using the right disposable underpads is essential in promoting skin integrity.


MagicSorb Air Disposable Underpads
Breathable disposable chux pads are great for offering protection and coverage for individuals with sensitive skin. NorthShore's MagicSorb Air Underpads are soft, latex-free and promote breathability.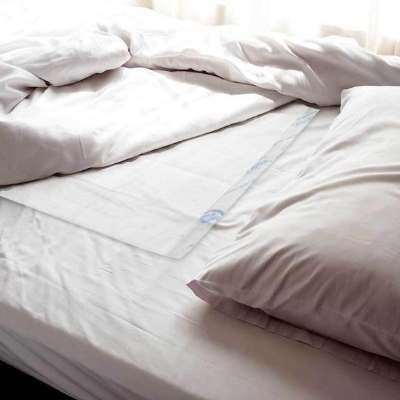 Additional features include:
Various sizes – X-Large, 2XL & 3XL

Absorbent - Offers up to 2x the capacity of most other underpads

Multi-layer Fabric - Helps with repositioning

Vector Core - Allows for more even distribution of urine

Breathable Material – Keeps skin cool and prevents overheating
MagicSorb Air Reviews
"These MagicSorb Air Underpads are the only ones I use. They stay where you put them, don't overheat, and more importantly, do the job." – Graciela T., Texas Resident, NorthShore Customer


"I love these pads. My client used to get chaffing & moisture buildup, but not since I switched to these disposable bed pads." – Earnest Y., Michigan Resident, NorthShore Customer


"These are the best disposable pads I have used. As my mother's primary caregiver, it is great to have a product that I can depend on. I would recommend these pads to everyone!" – Ruth P., Maine Resident, NorthShore Customer


MagicSorb Air Vs. Other Brands
When compared to other leading brands of chux, such as Tena and Attends, MagicSorb Air Underpads offer high-absorbency protection needed by those managing incontinence and caregivers.


Why MagicSorb Air?
Variety of Sizes - Other brands tend to offer limited sizing and does not offer the array of sizes that MagicSorb Air does.

Absorbency - Other brands are designed for lighter incontinence while NorthShore MagicSorb Air Underpads are designed for managing heavier incontinence.

Material - NorthShore's Air MagicSorb underpads are thick enough for occasional repositioning, while others may be too thin.

Odor Protection - MagicSorb Air Underpads offer a special lining that helps to reduce strong-smelling odors, which other leading brands may not offer.

Breathable - In looking for an underpad that is breathable and cool, MagicSorb Air gets high ratings.


Many caregivers report non-NorthShore brand chux are too thin or "flimsy." Quality underpads should be able to absorb enough liquid without running off onto sheets. The wicking technology offered on most premium chux, like MagicSorb Air and its plastic-backed option, MagicSorb, help keep skin dry while also preventing leaks.


When using a chux pad for repositioning, the backsheet should not rip. It's important to find chux pads that offer a sturdy backing for lifting and moving.


NorthShore created MagicSorb Underpads based on customer feedback. They are designed to provide high absorbency and comfort. They were also created to prevent waste. Because they are larger and more absorbent than average chux, less product is usually needed.


Consider MagicSorb Air Underpads if you or someone you are caring for is managing frequent incontinence leaks. Individuals managing bedsores, pressure sores or any other skin conditions can often benefit from more breathable material.


Don't let incontinence get in the way of a good night's sleep or living a full life. Use high-quality incontinence supplies such as MagicSorb Air Underpads.


Top Seller
Starting at $7.50 FSA/HSA Eligible


Please login to access your saved items list. If you don't have an account, create one today to start your list.