Top Rated Incontinence Products for Babies, Children & Young Adults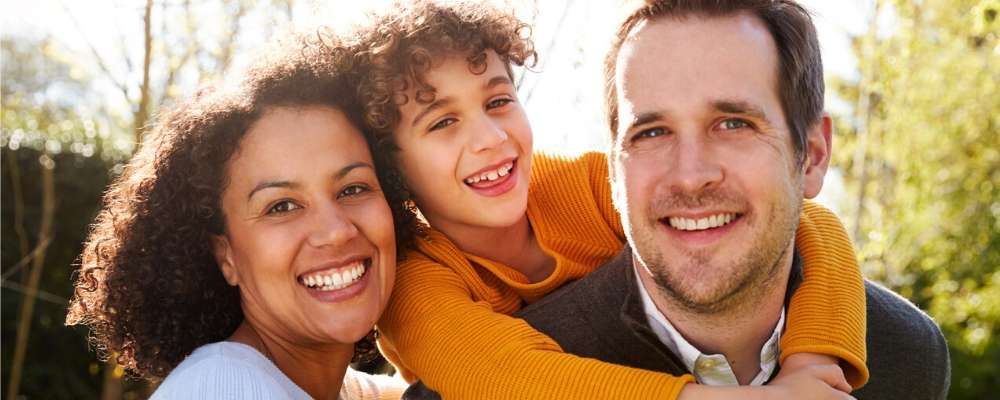 Parents handle many questions on a daily basis. What am I taking for lunch today? When is dance class? Why do I have to take swim lessons?
It's not easy to 'do it all,' especially if you're a parent to a child managing incontinence.

If you notice your child's current diaper or absorbent product is leaking often, then it may be time to try something new. NorthShore offers super-absorbent briefs with tabs and pull-up style underwear with up to 3x the leak protection of leading store brands… in sizes Small and X-Small sizes.
As children age, parents may find they need more protection. NorthShore offers a variety of items to ensure your child – and you – get to enjoy life worry-free from leaks.
This youth diaper is known for its high absorbency in smaller sizes. This brief comes in the x-small and small size, so this is a great option for younger kids. The breathable cloth-like material keeps skin cool while providing maximum absorbency in smaller sizes.
"These work the best for my special needs 13-year-old son. They hold a lot of urine and are very soft. I feel safe when we go out to places and he is wearing these. I don't have to worry that he will go through the diaper!" - Melanie B., Illinois Resident, NorthShore Customer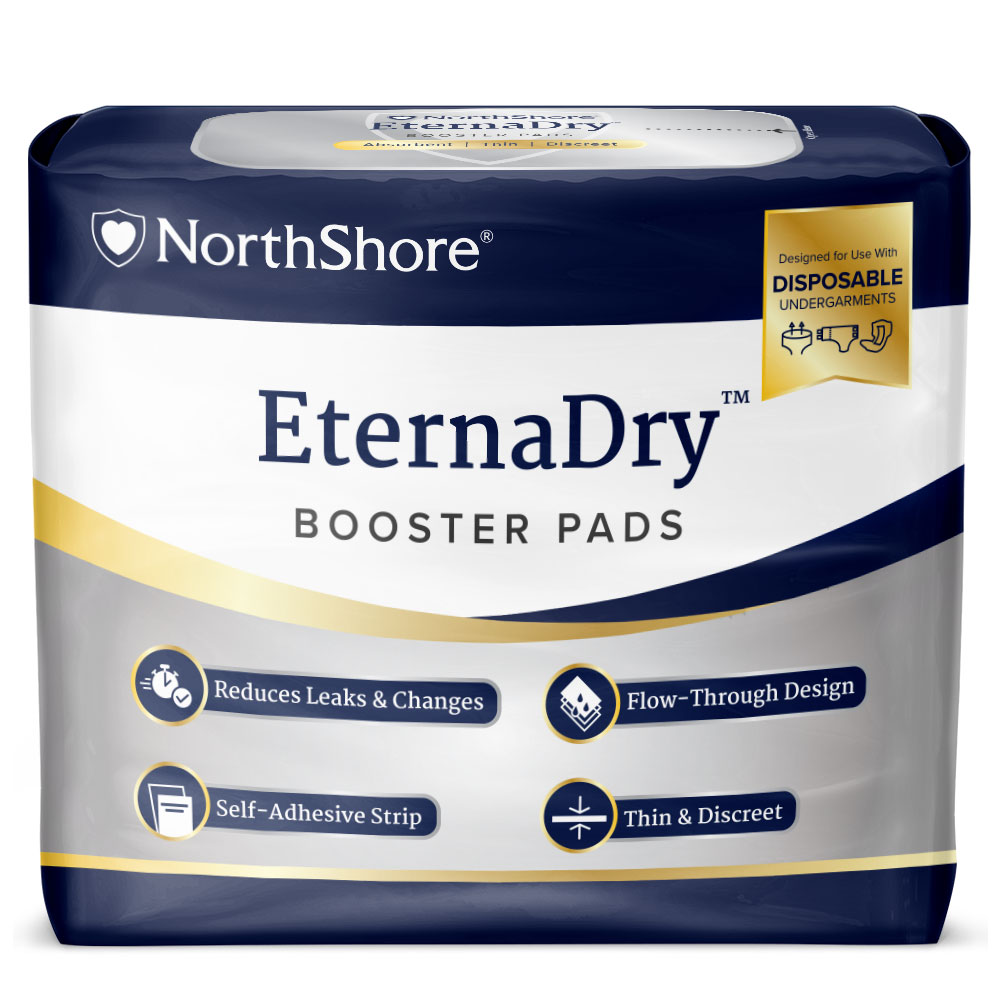 The booster pads also come in an array of sizes to fit in a brief or pull-on. These pads add absorbency to any disposable undergarment and cut down on nighttime changes, helping you and your kids sleep through the night.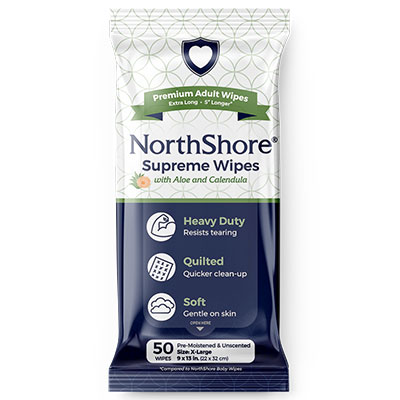 These heavy-duty wipes are quilted, soft, unscented and durable enough to pick up most messes within one wipe. Available in extra-long and standard sizes, Supreme wipes are versatile and can be used on any area of the body.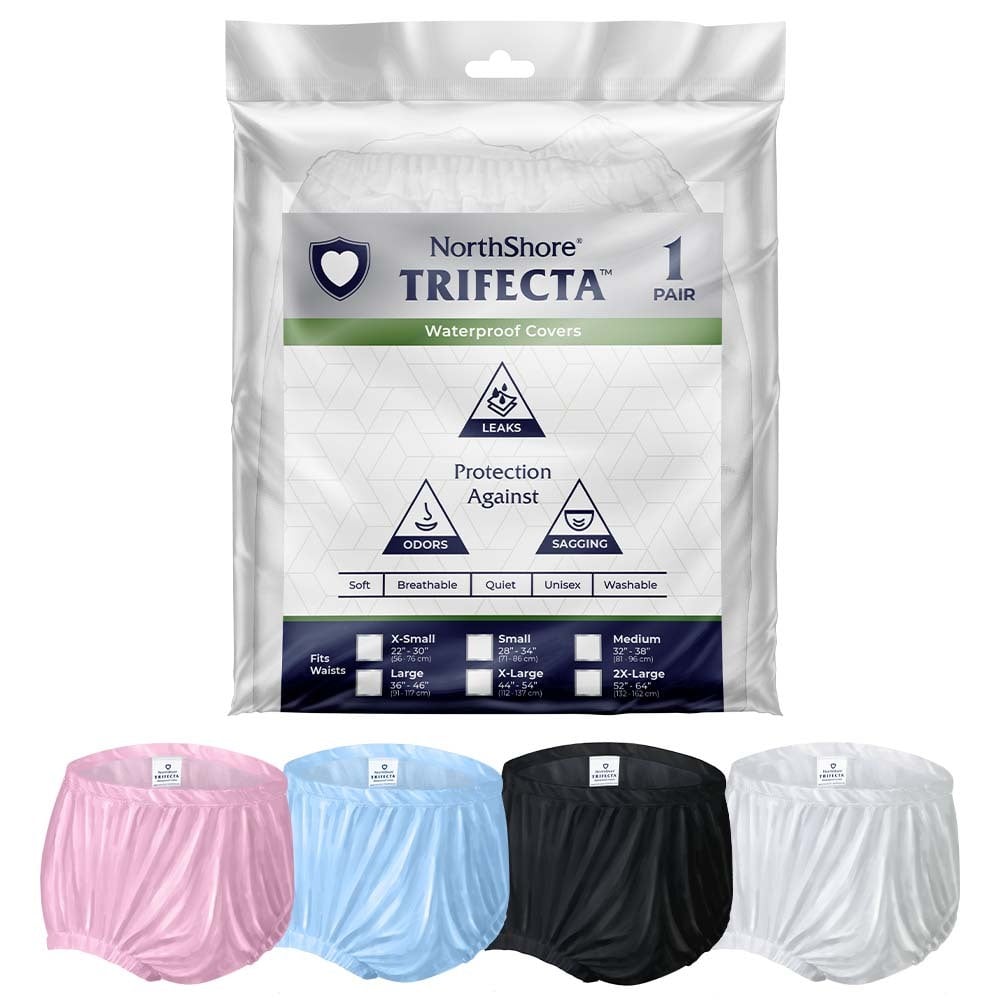 These waterproof covers provide an additional layer of protection over any diaper and are breathable enough to keep skin cool. Available in a variety of sizes.
"One of our kids have been wearing these great protectors overnight for a month. Since owning them the whole family is getting a full night's sleep, I'm ordering another pair!" - Cheryl K., Texas Resident, NorthShore Customer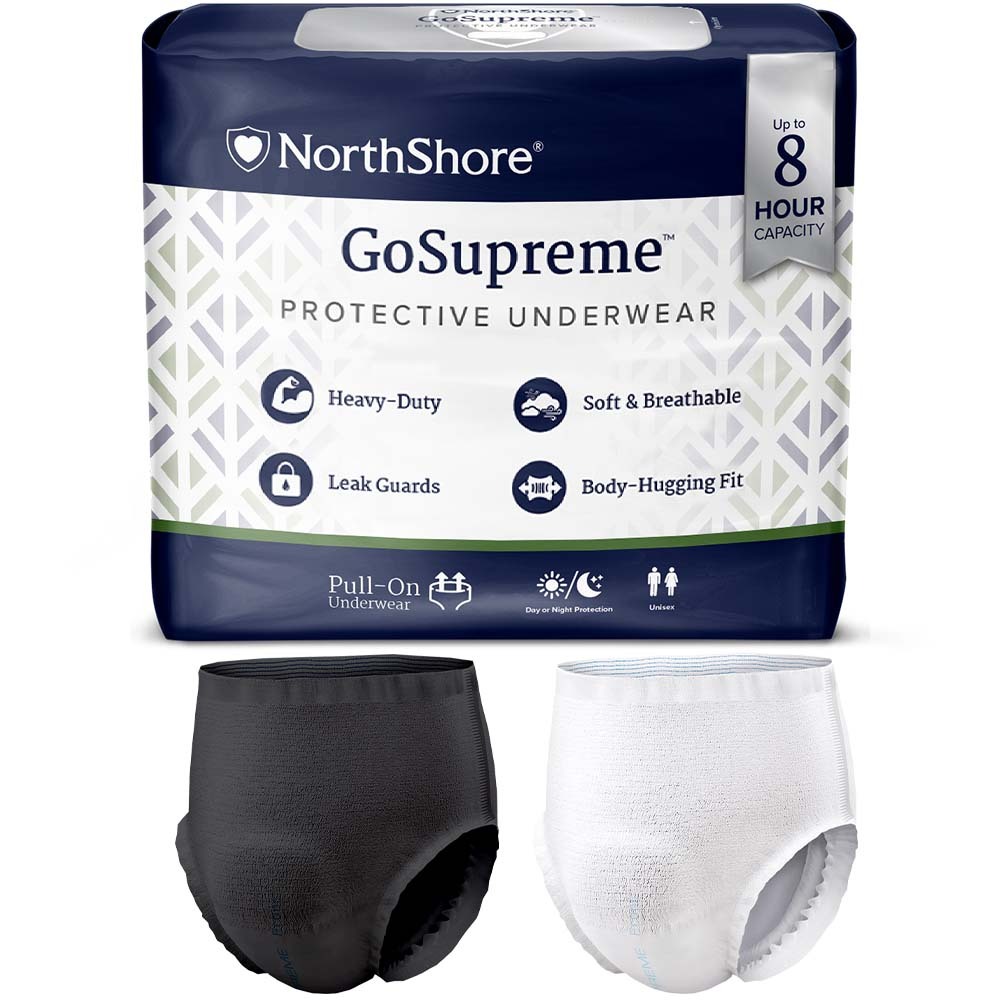 These underwear offer smaller leg holes with maximum absorbency. Sizes start at small and are ideal for kids with thinner legs. The special Microsorb Lining wicks away wetness from the body, keeping the skin dry.
"I received this as a sample with my regular order and gave them a try one night for my disabled son. Dry sheets! This pull-up is way, way, better than anything I've tried and I've tried a lot!" - Macy G., South Dakota Resident, NorthShore Customer
Must-Have Accessories:
DiscreetShield Disposal Bags - A generous size bag that has a light, fresh scent to mask any unpleasant odors. Use these bags to dispose of your child's soiled diapers, wipes or booster pads.
NorthShore Premium Quilted Changing Pads - Premium changing pads parents can use at home or on-the-go. These can fit easily into purses or diaper bags.
Make sure your child has the best products to keep them dry and protected all year long. We hope this guide provided some insight on premium youth incontinence products offered at NorthShore.
Shop Products Featured In This Article
You must have an account to save your Favorites List.