Looking for the Best Youth Diapers? Learn Our Top Products and Supplies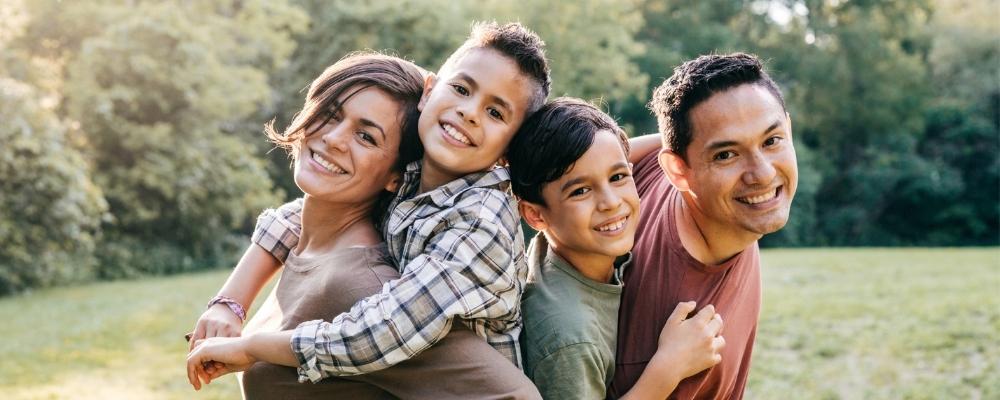 What should I make for breakfast today? When is the next parent-teacher conference? These are some questions of the hundreds of questions parents have daily.
What are the best youth diapers for my child?
If you are a parent to a child that manages incontinence, you know the challenge of keeping them dry. There are long nights when you stay up doing laundry from unexpected bedwetting. Some mornings start with tantrums. Some nights end with hugs. Absorbent youth diapers can help make life more simple for parents.
Absorbent youth diapers can help parents feel less stressed and keep kids dry. NorthShore offers super-absorbent diapers with up to 3x the leak protection of stores. Learn about our top product selections, so your child can get the best leakage protection.

Absorbent Youth Diapers & Incontinence Products
Parents want the best for their children, but it can be challenging. Children with autism may have challenges with communicating. Young kids may be too young to communicate. Absorbent youth diapers offer features that can help.

Parents should consider the quality of the product and how well it absorbs. MEGAMAX Air is a premium youth diaper with a soft, breathable exterior. The breathable backsheet keeps skin cool; great for kids with skin sensitivities. MEGAMAX Air can hold up to 24 ounces of liquid (about 3 cups). Refastenable hook and loop tabs allow parents to adjust the diaper as needed for the perfect fit. A wetness indicator will appear to show the diaper is full.
Benefits of MEGAMAX Air Briefs
Allow for easy changing at sports games, dance practices, and field trips

Fit can be re-adjusted as needed with refastenable tabs
Kids who prefer wearing pull-ons should consider GoSureme Underwear. The waistband offers a close-body fit, offering kids with thin legs a more secure fit. The lining wicks away wetness from the body, keeping the skin dry. GoSurpreme is a top choice for many parents. "I received a sample of GoSupreme and gave them a try one night for my disabled son. Dry sheets! This pull-on is way better than anything I have tried," states Macy, a current NorthShore customer.
Benefits of GoSupreme Underwear
Easy for kids to wear

Great for toddlers who are in the potty training phase (practicing at home or at school)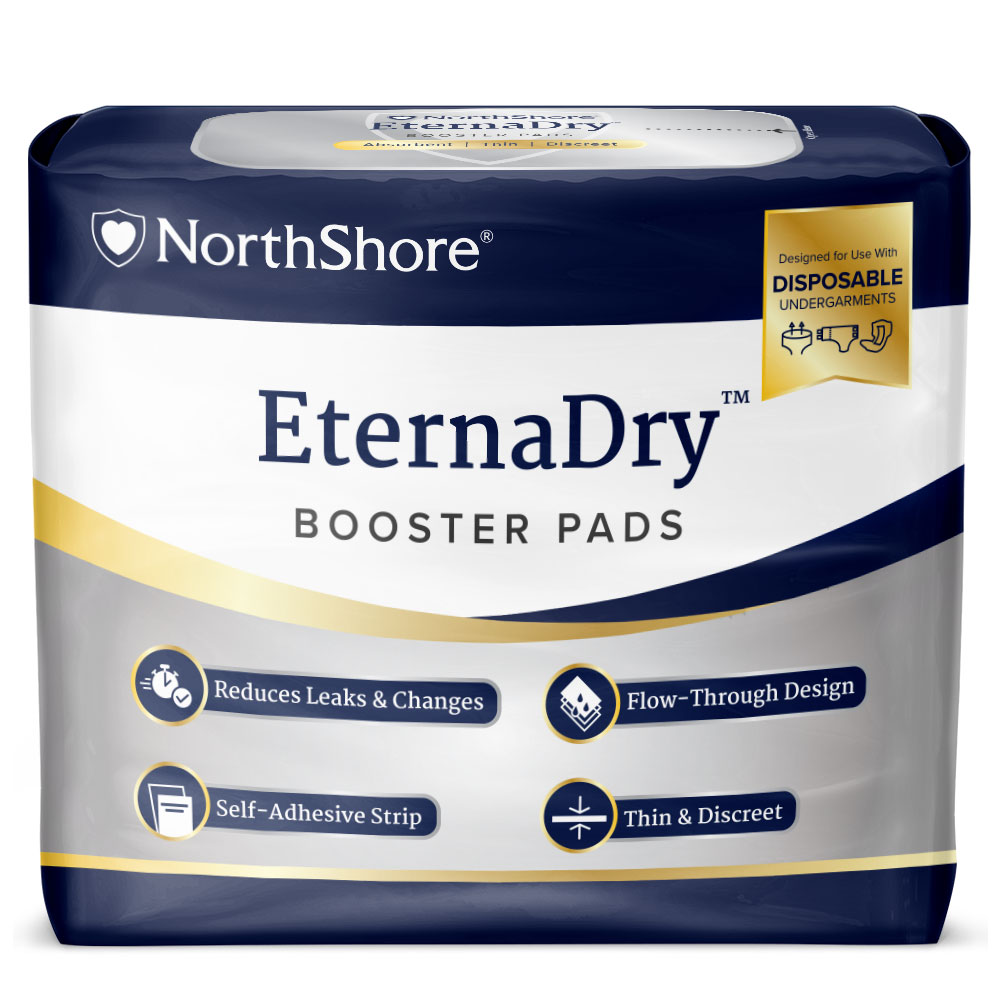 Booster pads, known as diaper doublers, boost the absorbency of disposable products. EternaDry Pads are available in x-small and smaller sizes to fit into any youth diaper. Booster pads cut down on diaper changes and keep skin dry.
Benefits of EternaDry Booster Pads
Prevent wetness on the skin, which may reduce diaper rashes

Extend the life of the diaper, which decreases diaper changes

Diaper covers work as a leakage barrier. Diaper covers are great for long trips outside the home or in the evening. TRIFECTA covers are breathable, washable, and available in smaller sizes.
Benefits of TRIFECTA Diaper Covers
Prevent leaks during traveling for long periods

Protect clothing during times when a bathroom may not be nearby
Other Must-Have Accessories:
Accessories can help make cleanups and changes easy and more efficient. Durable wipes, disposal bags, and changing pads should be at the top of the list!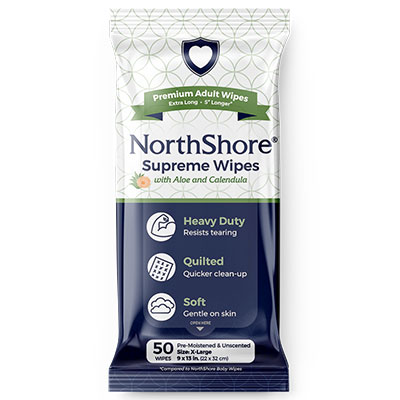 Supreme Quilted Wipes are soft yet heavy-duty. Use Supreme Quilted Wipes for diaper changes, trips, and outdoor activities. "Supreme wipes are great wipes! They are bigger and better than the ones you will find. A must-have if you have kids," says Richard, a current NorthShore customer. Must-Have Accessories:
Diaper pails are great, but how do parents dispose of diapers outside the house? DiscreetShield Disposal Bags. DiscreetShield bags offer a fresh powder scent for strong-smelling odors.
When out of the house, changing pads are lifesavers for parents. Changing Pads are available in the popular 17x24 size and other large sizes. Their embossed quilted pattern wicks away wetness. Disposable pads are ideal for car rides, camping, and other activities.
Parents have many thoughts and questions. Where to find reliable, absorbent youth incontinence products for their child should not be one. NorthShore offers parents quality youth diapers and other products. There are options of youth diapers with tabs and pull-ons to keep kids dry day and night. Wipes and other accessories also help parents, teachers and other caregivers with easy cleanup! We are sure you will find something that works for your child.
Shop Products Featured In This Article
Please login to access your saved items list. If you don't have an account, create one today to start your list.