Top 3 Skincare Products to Help Prevent Diaper Rashes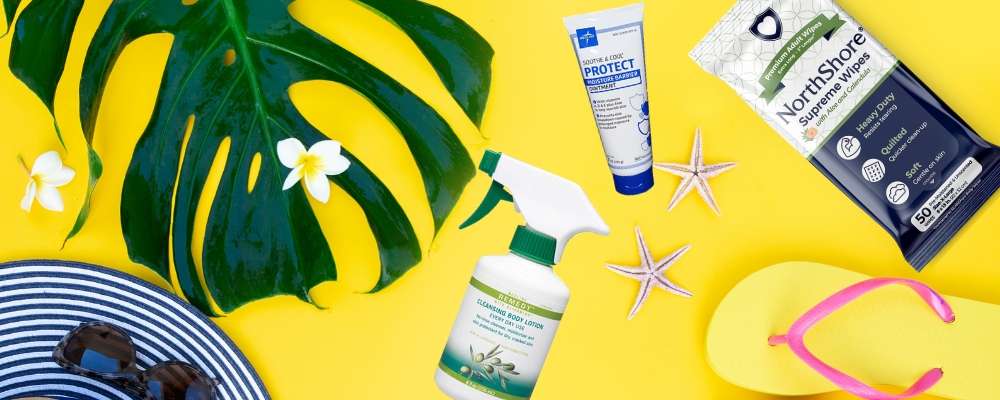 Raw skin. Itchy skin. Dry skin. It's safe to say that no one wants to deal with these skin issues, especially during summer. If you're wearing disposable products like adult diapers, absorbent underwear or incontinence pads it's even more important that you take care of your skin.

Which products can moisturize and cleanse your skin? We'll give you our top 3 skincare products below to keep skin protected and moisturized.

Disclaimer: Please remember to consult with your primary care physician if you have skin issues.

This ointment is the first step in preventing raw skin and diaper rash. If you've been wearing adult diapers you know how important it is to keep a barrier for your skin. Fecal and urine can cause irritation to your skin if both are in contact with it for long periods of time. A high-quality ointment is not only needed for users that have to wear their product for long periods of time; it also contains vitamins that keep the skin nourished.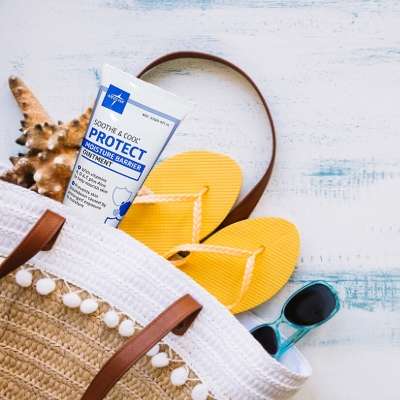 This spray-able, no-rinse, full-body lotion keeps your skin moisturized and protected. If your skin is prone to dryness, then you'll want to consider this lotion. The spray includes aloe vera and olivamine, both ingredients that help repair damaged skin.
- Easy to use – no rinsing needed, just spray on the area you wish to cleanse and wipe with a washcloth
- Keeps skin clean without drying out
- Use for all areas of the body including face and perineal area
- Truly 4-in-1 lotion: cleans, moisturizes, nourishes and protects skin without skin feeling sticky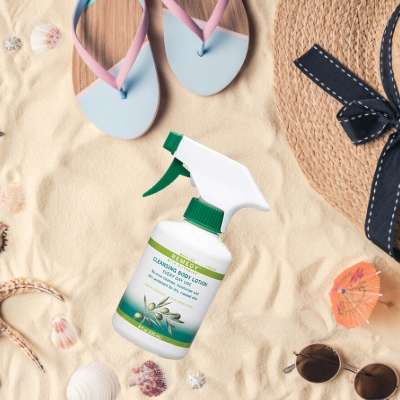 The everyday wipe that's tough on cleaning messes but extra soft on the skin. After a void, you'll want to make sure you're keeping your perineal area clean. Bowel voids that sit in your diaper may cause yeast or other infections, so the cleaner down there, the better. You can also use these wipes for non-cleaning after changes too. Use the wipes for traveling, hiking or after a long walk outside.
- Extra-large wipes designed that offer more coverage than the average adult wipe
- Soft, quilted material picks up more for heavy messes & resistant to fingernail tears
- Ideal for people with sensitive skin (hypoallergenic)
- Unscented and alcohol-free
"I have learned to keep these wipes on hand for those times when a nice cleansing is pertinent to maintain my skin health! These are the best wipes for me, particularly after changing a soiled diaper" – Cheri W., NorthShore Customer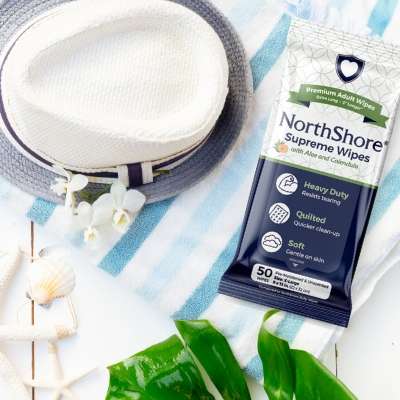 You don't need to have raw, dry, or itchy skin anymore. Instead have soft, clean, moisturized skin all year long. Skincare products like Moisture Barrier Ointment, Remedy 4-in-1 Cleansing Lotion, and the Supreme Quilted Wipes are products to keep your skin in the best condition.

Consult with a healthcare professional if you have chronic skin irritation or concerns before trying a new product.
Shop these products on our Personal Care Page or call (800) 563-0161.

Please login to access your saved items list. If you don't have an account, create one today to start your list.