The Special Support Group for Young People with Inflammatory Bowel Disease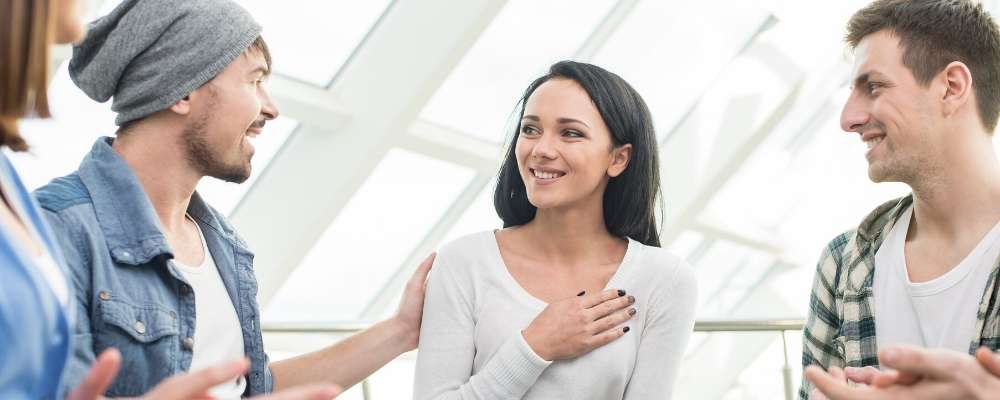 What do Cynthia McFadden, Shannen Doherty, and Dwight D. Eisenhower all have in common? They are all well-known figures to American culture….but that's not the answer. Just to refresh, Cynthia McFadden is a senior legal and investigative correspondent for NBC News. Shannen Doherty is an American actress known for her appearance in the 90's TV series, 90210. Dwight D. Eisenhower was the 34th president of the United States from 1953 to 1961. Surprisingly, these individuals have all been diagnosed with Crohn's Disease.
Inflammatory bowel disease (IBD) represents a group of intestinal disorders that cause prolonged inflammation of the digestive tract. The two most common disorders are ulcerative colitis and Crohn's Disease. These diseases vary depending on where inflammation occurs in the digestive tract, but general symptoms include: diarrhea, fever, abdominal pain and cramping, rectal bleeding, reduced appetite, and weight loss. According to the Crohn's and Colitis Foundation of America, approximately 1.6 million Americans currently have Crohn's disease or ulcerative colitis. Additionally, as many as 70,000 new cases of IBD are diagnosed in the United States each year. With massive statistics like these, we think it's important to talk about a very special support network that is making a difference for patients with IBD.
NorthShore had the pleasure to interview Randi Sigal, one of the founders of IBD Connect, a support network for patients who suffer from inflammatory bowel diseases. The hospitalized-based support network is located in Pittsburgh, Pennsylvania but offers assistance to patients across the country. Randi and her partner, Pam Levy created the program to assist individuals by providing resource and educational materials to patients and their families in a peer mentorship-like environment. You won't find a building that displays IBD Connect in Pittsburgh, but Randi and Pam are a team of the hardest working people that make sure support is being offered to those who need it most. "We're two ladies with a room full of file cabinets" as she explains her "office" setup.
How The Support Network For Patients Started
Within minutes of the call, Randi's passion for her support network came through instantly. Her personal family connection to Inflammatory bowel disease sparked the fire that ignited IBD Connect. In 2009 both of her twin sons were diagnosed with Crohn's disease at the age of 24. Randi was no stranger to the disease as her sister-in-law was diagnosed with Crohn's disease 30 years prior at the same age. Shortly after being diagnosed, one of her sons developed a small bowel obstruction which ruptured placing his life in jeopardy. Emergency surgery was required to save him. Upon discharge from the hospital, doctors offered advice, but there were still unanswered questions. Some of the questions she would ask herself were, "How do I take care of my son?" "What ostomy bags work better than others?" Randi and her family felt overwhelmed and underprepared. Randi thought there was a void in terms of adequate education concerning the transition period for patients and families back into their lives. Her mission became to educate and support others experiencing the physical and emotional challenges that couple inflammatory bowel diseases.
How Does the Support Network Help Patients?
The support network offers resources and support to essentially anyone with inflammatory bowel diseases. Although IBD Connect works with many patients at the University of Pittsburgh Medical Center Digestive Disease Center, Randi mentioned IBD Connect would help anyone who needs support.
Patients of IBD Connect are often adults between the ages of 18-30 years old, an age group that is often affected by IBD. The support network does not offer medical advice but does provide contact information and educational materials for patients which include, but are not limited to Apps to track patterns in bowel movements, symptoms, diet and medication, education on nutrition, pain treatment and structures for successfully managing IBD during college.
IBD Connect distributes custom folders containing useful information and literature to patients. Some of the topics include: "What do I expect when I have Crohn's disease or ulcerative colitis?" and "How do I handle intimacy when I have Inflammatory bowel disease?" Randi also brings her caring and friendly personality to facilitate the support network. A friendly smile and willingness to share a personal story opens the door to successful peer-to-peer support. "Managing the support network is such a rewarding experience, you have no idea," Randi tells us during the interview. "Once trust is established and people let their guard down, the connection generated is amazing to witness."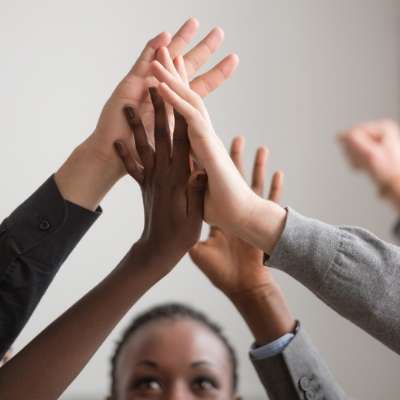 What Makes The Patient Support Network Unique?
IBD Connect uses peer-to-peer style support for patients.

IBD Connect matches patients with their volunteers based on their specific disease, age, and gender to promote trust and comfort.


What Great Things Has IBD Connect Done So Far?
IBD Connect was honored with a "Poster of Distinction" for an abstract submitted to Digestive Disease Week, 2016. This poster was displayed at a national medical education conference attended by physicians and other health care professionals.

IBD Connect was awarded the prestigious Jefferson Award for volunteerism.

IBD Connect was invited to write a medical manuscript to describe the model they developed so that it might be recreated elsewhere and for other disease entities. This reflects the importance of patient-centered decisions and treatment.
What Do Patients of IBD Connect Teach Us?
People do not want to be identified by their disease. Society tends to negatively prejudge those with physical, mental, and medical impairments. We would be better served to change our perception, attitudes, and treatment of those who are saddled with these medical obstacles. IBD Connect is striving to educate and to foster relationships to promote a raised level of well-being for those who struggle with IBD. IBD Connect was built on the belief that patient-to-patient interaction does improve the treatment outcome of the individuals who have participated. Anonymous patient surveys were given to assess the experience also demonstrate this belief.
One might never have imagined that the 34th President of the United States, Dwight D. Eisenhower suffered from Crohn's Disease. The first steps necessary to de-stigmatizing IBD as well as other stigmatized illnesses is to educate ourselves and to become more comfortable speaking about these conditions. This will encourage others to do the same and thus pave the way for improvement. We are so proud to feature IBD Connect as our network for the week. We look forward to seeing more great accomplishments from them. If you or anyone you know has been affected by Inflammatory bowel disease and is in need of support, please do not hesitate to contact IBD Connect. Remember, NorthShore offers super absorbent fitted-briefs and super absorbent pull-ons designed for bowel containment that can help. Call us for your specific consultation, expert care agents are always happy to help.
Please login to access your saved items list. If you don't have an account, create one today to start your list.