Top Music Festival Adult Diaper Must-Haves: Dance, Sing, and Stay Comfortable!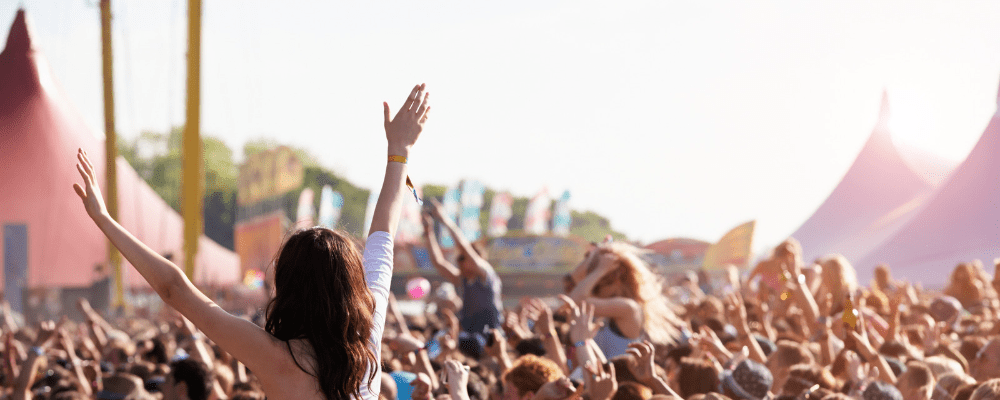 Music festival season is upon us
Music festivals are a celebration of sound, rhythm, and unity. They bring together people from all walks of life to immerse themselves in a world of melodies and unforgettable experiences. If you or someone you know relies on adult diapers, attending a music festival may require some additional planning to ensure comfort, convenience, and the ability to fully enjoy the event. As seen at the recent ERAs tour, where dedicated Taylor Swift fans went to great lengths to remain present for every moment, we understand the importance of feeling confident and comfortable while indulging in the festival atmosphere. In this blog, we have curated a list of essential adult diaper must-haves that will enable you to dance, sing, and enjoy every moment of your favorite music festival. Additionally, we'll provide helpful tips to ensure dedicated fans can maintain hygiene and still have a fantastic time at the concert.
High-absorbency adult diapers:
When it comes to attending a music festival, opting for high-absorbency adult diapers is paramount. Look for diapers specifically designed for extended wear and heavy to severe incontinence. These diapers offer maximum absorbency, reliable leak protection, and odor control, ensuring you stay dry and comfortable throughout the festival.
Extra protection with booster pads: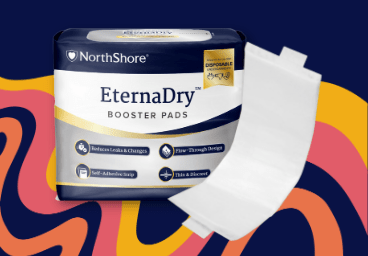 For those seeking additional absorbency and security, consider using booster pads in conjunction with your adult diapers. These thin, discreet pads can be easily inserted into the diaper for increased absorbency. They are ideal for longer festival days or if you anticipate limited access to restrooms. Booster pads provide peace of mind, allowing you to enjoy the music without worrying about leaks.
Disposable waterproof pads:
Music festivals can get crowded, and finding a clean, private spot for diaper changes might be challenging. To make the process more convenient, pack disposable waterproof pads. These pads can be placed under you or your seating area, providing a waterproof barrier against leaks and spills. They are lightweight, easy to carry, and can be disposed of after use, keeping your surroundings clean and dry.
Odor-control products:
Hot weather and physical activities can sometimes lead to unwanted odors. To stay fresh and odor-free, incorporate odor-control products into your festival must-haves. Look for deodorizing sprays, powders, or wipes specifically designed for adult diapers. These products neutralize odors effectively, ensuring you feel confident and comfortable throughout the day.
Travel-sized wet wipes:
Wet wipes are a versatile essential for any music festivalgoer, especially for those wearing adult diapers. Choose travel-sized packs that can be easily carried in your bag or pocket. Wet wipes come in handy for quick and convenient clean-ups, refreshing yourself, and maintaining good personal hygiene.
Skincare essentials:
Wearing adult diapers for extended periods can potentially lead to skin irritation or discomfort. To prevent these issues, be prepared with skincare essentials such as moisturizing creams or barrier creams. These products help keep your skin nourished, protected, and free from irritation, allowing you to enjoy the festival without any discomfort.
Discreet disposal bags: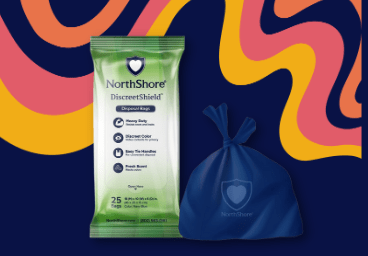 Proper disposal of used adult diapers is crucial for maintaining cleanliness and hygiene at music festivals. Ensure you have discreet disposal bags that are leak-proof, odor-locking, and easy to seal. These bags provide a convenient and hygienic way to dispose of used diapers until you find an appropriate trash bin.
Comfortable and breathable clothing:
Choosing the right clothing for a music festival is essential, especially when wearing adult diapers. Choose lightweight, breathable fabrics that wick away moisture and promote airflow. Loose-fitting clothing with an elastic waistband will ensure comfort and ease when changing diapers.
Accessible restroom research:
Before attending a music festival, familiarize yourself with the location and accessibility of restrooms. Check if there are accessible portable toilets or designated facilities equipped with amenities like grab bars or changing tables. Knowing the restroom options in advance will help you plan your festival experience better.
Supportive companionship:
Attending a music festival with supportive friends or family members can enhance your experience significantly. Share your needs and concerns with your companions, ensuring they understand and are willing to assist when necessary. Having someone by your side who can lend a helping hand or provide emotional support can make the festival even more enjoyable.
NorthShore Care Supply is a great resource
Music festivals are moments of pure magic and exhilaration, and wearing adult diapers shouldn't hinder your ability to participate fully. By packing these essential adult diaper must-haves, you can dance, sing, and immerse yourself in the festival atmosphere with confidence and comfort. At NorthShore Care Supply, we strive to provide high-quality products that allow you to live life to the fullest, embracing every beat, and creating unforgettable memories. So, gear up, let the music guide you, and make the most of your music festival experience!

Thank you so much for reading our blogs!

Did you know NorthShore has helped millions of people manage incontinence with life-changing absorbent products? It's so amazing to hear their stories.

We also want you to know we have trained product advocates that provide a personal experience by working with each customer to find the best product for their situation.

Find out for yourself today!
To get in touch, simply provide your contact details below and your personal product advocate will reach out.


---
Products Featured In This Article
Please login to access your saved items list. If you don't have an account, create one today to start your list.