5 Signs It's Time to Transition to a Tab-Style Diaper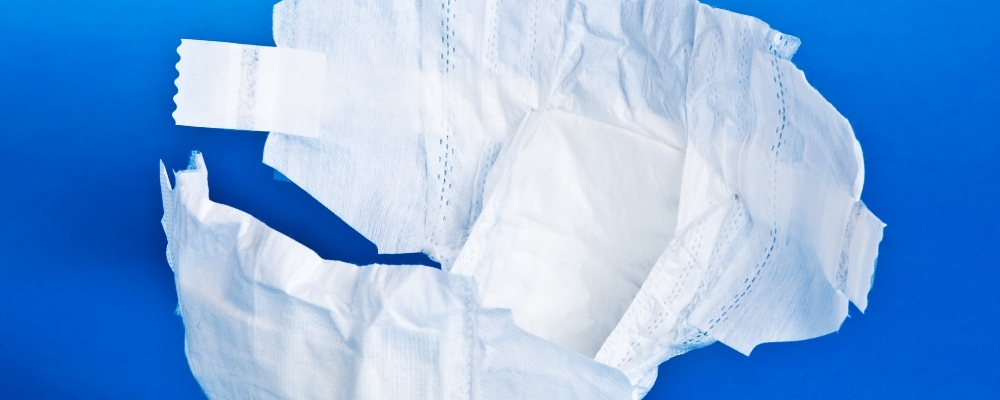 Using incontinence products is an ever-changing process that takes some testing and patience. Some people who first become incontinent wear light incontinence pads, liners, or disposable pull-on underwear. It may bring a level of comfort and familiarity when adjusting to disposable underwear. However, there are times when things start to change. When do you consider the idea of using a fitted brief? It's important to know the signs to look for so you can be the most protected possible.
5 Signs to Know When to Transition to Tab-Style Briefs
1. Leakage While (side) Sleeping - If you're a side sleeper and notice leaks around the leg opening of your current undergarment, then you may require stronger leak protection. Fitted briefs (adult diapers with tabs) can be adjusted to offer a tighter fit around the leg openings.
2. Stronger Smelling Odors - Individuals with heavy bowel incontinence can experience stronger odors than those with urinary output. Tab-style briefs offer a plastic backsheet which helps contain these odors better than a breathable pull-on.
3. Increased Output - Depending on the size and particular brand, the fitted briefs may absorb more voids at a given time. For example, MEGAMAX Briefs can hold up to 49 ounces of liquid and up to 12 hours of protection.
4. Restricted Mobility - If you have limited mobility, then you may benefit from a tab-style brief. Briefs can be changed without having to lift legs or bend over. Family caregivers tend to have an easier time changing a loved one in bed or wheelchair with this type of brief.
5. Irritation or Discomfort During Wear - Leaks, irritation and discomfort are all clear signs that you may not be wearing the right size or the correct style of product. The product, regardless of style, should always feel snug but comfortable during any position.
While managing incontinence, your needs may change over time. If you're noticing more leaks, strong odors or discomfort, then you may want to consider tab-style briefs. NorthShore offers tab-style briefs with patterns, colors or classic white.
NorthShore offers adult diaper samples which you can request over the phone at (800) 563-0161.


Please login to access your saved items list. If you don't have an account, create one today to start your list.