The Rise of The Disposables - Adult Diaper Article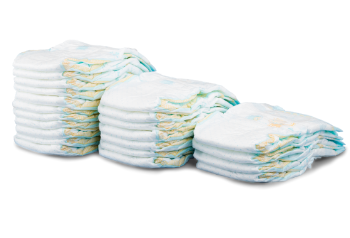 Incontinence products are becoming much more mainstream these days. As the baby boomers are aging, it is expected that usage will increase by about 50% over the next years. Past events sparked the need for disposable undergarments. Due to the shortage of supplies needed to make these types of underwear, disposable products emerged in the marketplace. Fast forward to the present day, the American senior citizen you see walking down the street may be using these products and you would never know.
Cecil Adams' article, "When Did Adult Diapers Become Commercially Available?" discusses the evolution of incontinence products and the underlying message that these products are here to stay. Successful marketing campaigns and mass media exposure are crushing the stigma that comes with overactive bladders. The article wraps up by giving the reader an "It's okay, who cares?" mentality and encourages an open discussion regarding the topic, after all, it is the 21st century what's off the table?
Remember NorthShore!
NorthShore Care Supply offers a variety of incontinence products including disposable underwear that caters to people from all walks of life. Whether one is looking for a larger size, more absorbency, smaller leg openings, or more discreet underwear, NorthShore has it all! Call an expert care representative so we can help you live your life to the fullest. Our experts can be reached at (800) 563-0161 or you can reach out to directly online at our online request form.