Are High Blood Pressure & Incontinence Connected?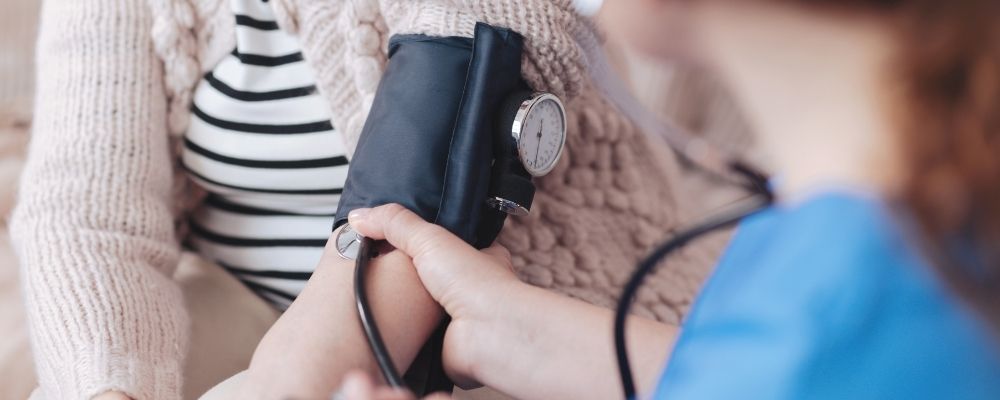 Do you have high blood pressure or care for someone who does? The Centers for Disease Control and Prevention (CDC) estimates that 47% of American adults suffer from high blood pressure with most not even realizing that they have it. And, there are individuals who not only suffer from high blood pressure or hypertension, but also have incontinence.
Is there a direct connection between high blood pressure and incontinence? Continue reading to learn more.
Hypertension & Incontinence: Is There a Link?
While it's best to consult with a medical professional, there tend to be two factors associated with high blood pressure and hypertension that have a potential link to incontinence in some individuals.
Medication - A potential side effect of certain medications related to high blood pressure or hypertension may cause incontinence. It's best to discuss all medications in detail with a health care professional and determine if the potential side effects and risks outweigh the benefits.

Reduced Mobility - In some very extreme cases of high blood pressure, reduced mobility may occur. This can lead to requiring more time to get to a toilet and can increase the chances of an accident occurring.
It's also a common issue for individuals to have weaker than normal pelvic floor muscles as a result of other conditions that contribute to high blood pressure. Weakness in the pelvic muscles can also increase the chances of urinary leakage occurring.


Does High Blood Pressure Contribute to Urge Incontinence?
Urge incontinence is one of the most common forms of incontinence and is described as a strong, sudden urge to urinate that is extremely hard to delay. Certain medications may increase a person's tendency to experience urge incontinence. Underlying conditions such as obesity or weak pelvic floor muscles also have the potential to cause urge incontinence. However, there doesn't appear to be any specific link between urge incontinence and high blood pressure or hypertension.
If you're experiencing urge incontinence while taking medication for high blood pressure, it's best to consult a physician to address causes and risk factors.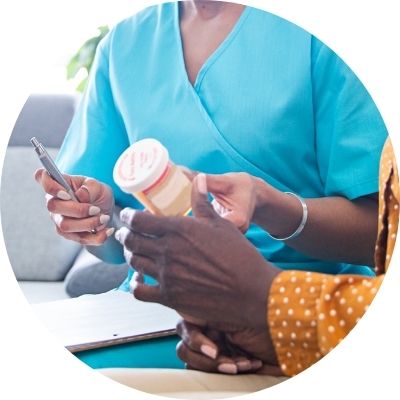 Does High Blood Pressure Medication Impact Incontinence?
There are specific medications for high blood pressure that can potentially cause incontinence as a side effect. There are several classes and types of medications prescribed by doctors and health professionals to manage hypertension and high blood pressure. They include:
Angiotensin-converting enzyme (ACE) inhibitors

Clonidine

Minoxidil

Angiotensin receptor blockers (ARBs)

Beta-blockers

Calcium channel blockers (CCBs)

Diuretics

Alpha-blockers

Alpha-beta blockers
Always consult with a medical professional for questions or concerns about medications or any potential side effects.
Where Can I Find Incontinence Supplies?
Do you suffer from incontinence or related issues due to high blood pressure? The team at NorthShore can suggest a range of incontinence products for the level of protection needed to stay dry. From the latest in adult briefs and pull-up style underwear to booster pads and underpads, NorthShore Care is the ideal choice to support any needs you or someone you care for may have related to incontinence to help you lead life to the fullest. Popular incontinence products include:
Adult Diapers/Tab-Style Briefs

Pull-Up Style Underwear/Pull-Ons

Adult Incontinence Liners

Male Guards

Underpads/Bed Pads

Booster Pads & Waterproof Diaper Covers

Accessories
Some medical conditions can increase the risk of developing either urinary or bowel incontinence. Discover the incontinence solution that's the most effective by browsing NorthShore

Incontinence Products

today or calling (800) 563-0161 for personalized recommendations and suggestions.
Shop Products Featured in this Blog
Please login to access your saved items list. If you don't have an account, create one today to start your list.