5 Resolutions for Managing Incontinence in the New Year
Is losing weight on the list of New Year's resolutions for this year? Many people include it. Healthy eating, exercising and being more active in general are also great ideas to start the new year off right. According to Inc., about 60% of people make New Year's resolutions each year but only about 8% of us achieve them.
Many women report that a weak bladder deters them from participating in exercise, sports and other activities, according to Medical News Today. The same goes for men managing incontinence.
If you're kicking off the new year and have never experienced incontinence before or are used to urinary and/or bowel leaks, preventing leaks, staying dry and choosing the right incontinence products are important considerations throughout the year. NorthShore is here to help with Customer Care & Service experts available seven days a week, a wide array of highly absorbent products in a variety of sizes and colors for personal and home care use, discreet delivery, a Sample Program, Free Shipping on orders $149+ within the contiguous U.S., Auto-Ship Select & Save 5% and more to make it easy and convenient to get the incontinence supplies needed.
Check out other helpful and more lighthearted tips from NorthShore to include on your list for this year.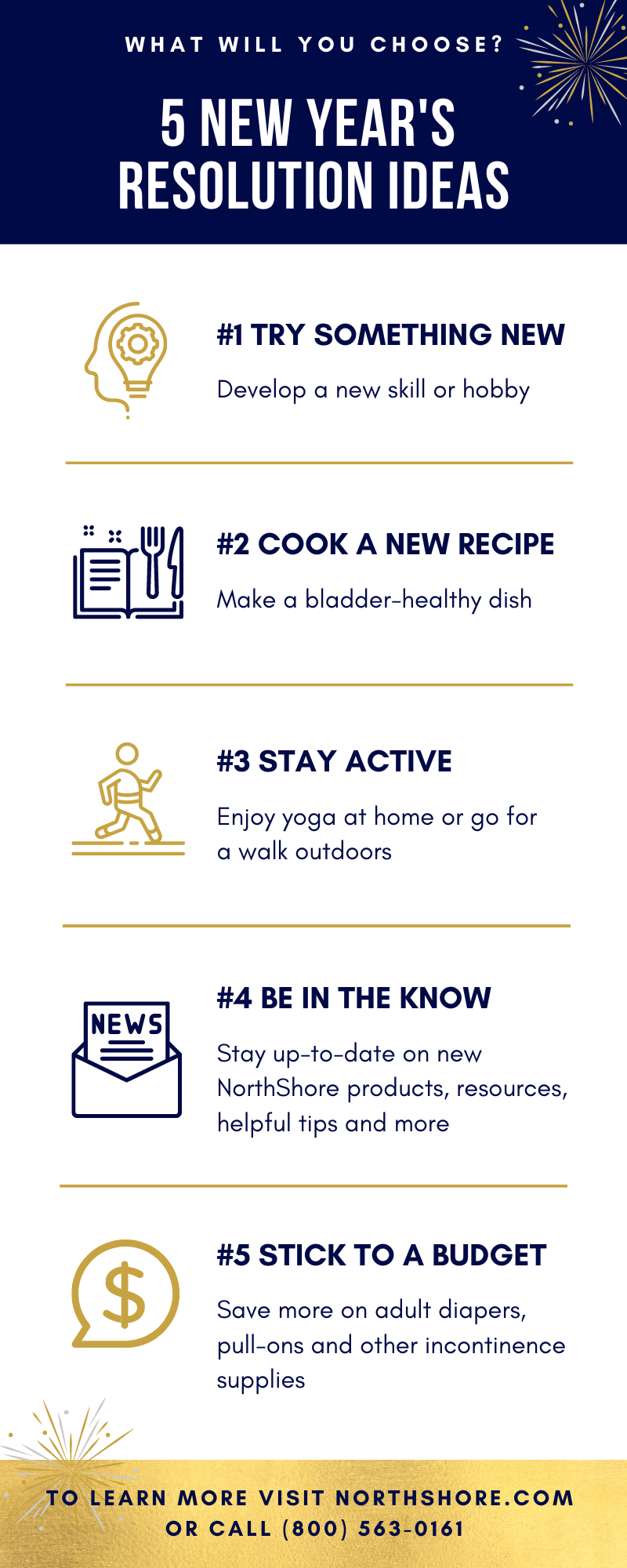 Consider implementing some of these tips, including signing up for the NorthShore Newsletter below, and finding the right absorbent products to live life to the fullest in 2023. From all of us at NorthShore, we wish you the best in the year ahead ... stay safe and be healthy!


Our Top 3 Must-Read Articles
Please login to access your saved items list. If you don't have an account, create one today to start your list.